High praise for Hamilton in Italian press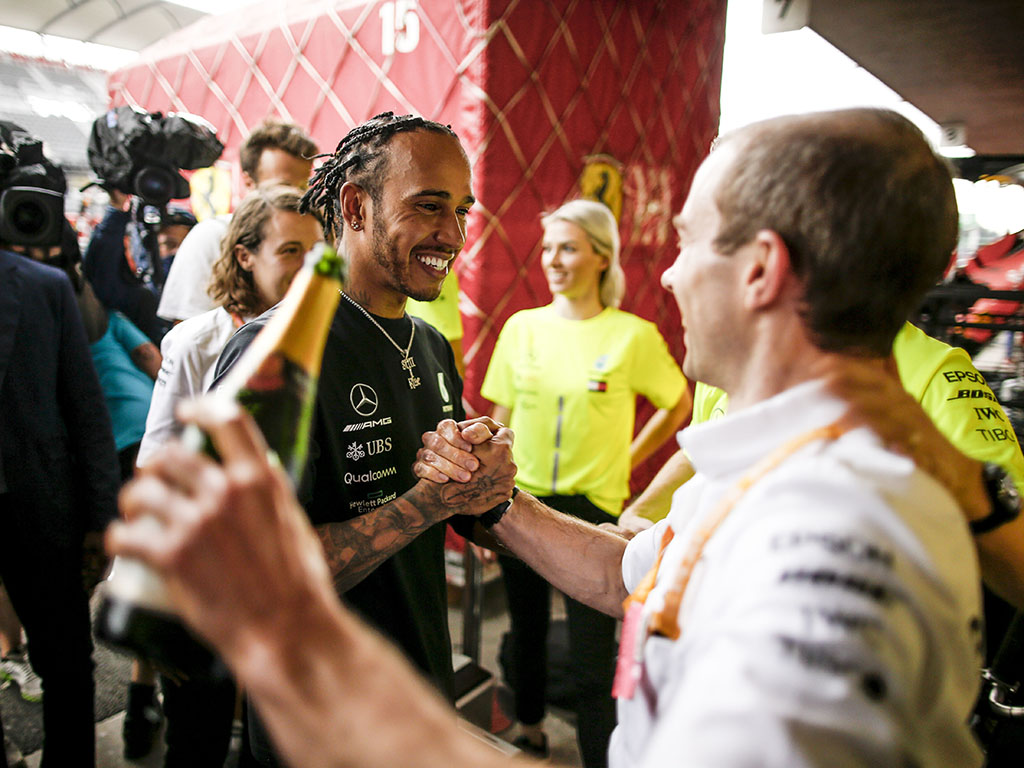 Two of Italy's leading newspapers have praised Lewis Hamilton for his Mexican Grand Prix win that puts him on the brink of a sixth World Championship.
It is quite rare to see the Italian press reserve special praise for a driver not in Ferrari red, but both Gazzetta dello Sport and La Stampa have both emphasised Hamilton's qualities after making a one-stop work at the Autodromo Hermanos Rodriguez.
Luigi Perna of Gazzetta dello Sport wrote: "Yesterday, the five-time world champion made another masterpiece, beating Ferrari and Red Bull on a track where his Mercedes wasn't the fastest car, resisting for half the race to the pressure of Sebastian Vettel who could count on fresher tyres.
"In theory Lewis at that point was without a chance of winning and the overtaking from Ferrari seemed inevitable. But no. Hamilton, like many other times, has gone beyond numbers and logic. He managed to handle the worn-out tires like and kept his lead over Seb to around two seconds to the finish. He is a giant."
Stefano Mancini from La Stampa added: "Lewis Hamilton smiles on the Mexico City podium along with his Mercedes car, hoisted with a lift in a spectacular play of lights and music.
"His race was a masterpiece of speed and technique that stunned Ferrari.
"It is true that Mercedes gambled with the early stop, but they did so knowing they had an extraordinary driver, capable of pushing first and managing tyre consumption after. For the British driver, the victory in the Mexican GP is career number 83, eight fewer than Schumacher's record, and his tenth of the season.
"This wasn't an easy success for Mercedes and Hamilton, they didn't have the fastest car on the track but they managed to win thanks to the strategy and because Lewis Hamilton is one of the best.
"As Toto Wolff once said: "We will really only realise the greatness of Lewis Hamilton when he retires".
Follow us on Twitter @Planet_F1 and like our Facebook page.