Hill on 'po-faced, chin jutting' Schumi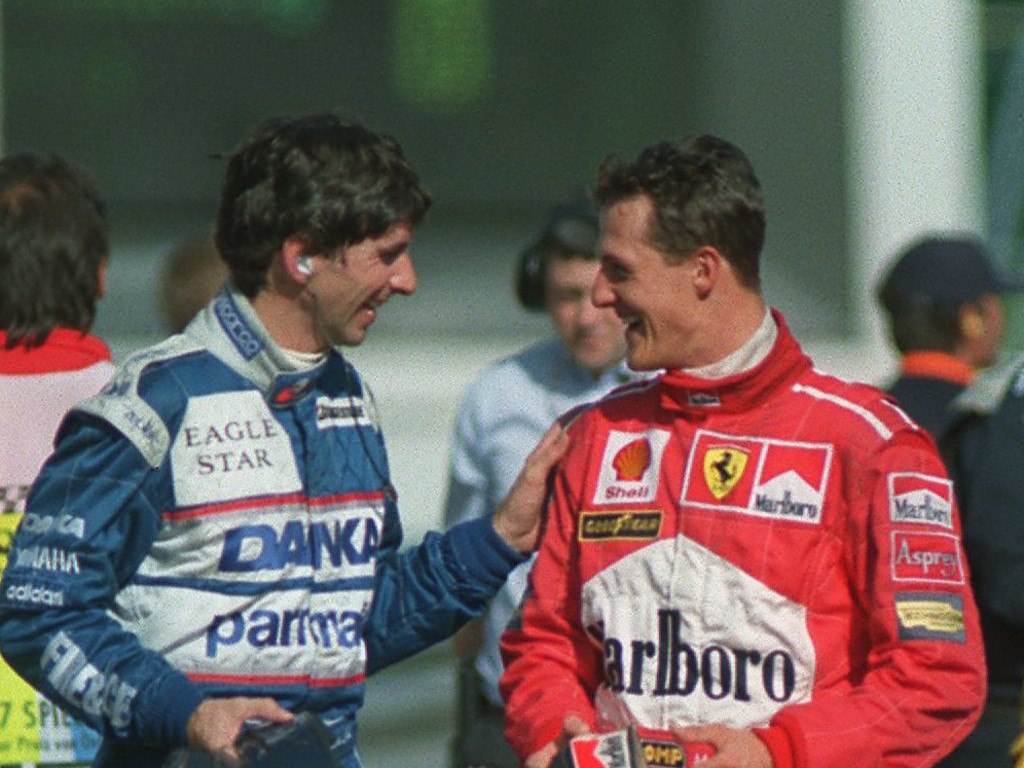 Damon Hill says it wasn't until he was retiring that he got to see the "po-faced, chin jutting" Michael Schumacher as a "guy you'd want to know."
The rivalry between Hill and Schumacher in the early 1990s is the stuff of legends.
The two clashed several times on the track, the most notable of which was at the 1994 Australian Grand Prix.
Fighting for the Drivers' title, Schumacher turned in on Hill – some would say deliberately – causing the two to collide.
Both drivers retired and Schumacher won his first of seven World titles.
It is safe to say the two were not friends.
In fact it wasn't until he was retiring from F1 in 1999 that Hill got to see Schumacher as more than just a rival.
The Brit remembers sitting down with the German only to realise that, as a person away from the race track, he was a "guy you'd want to know".
"Oddly, when I retired I interviewed him here in Suzuka for a magazine and he was a charming guy," the Brit said in an interview with the Daily Mail.
"The game was over, I was retiring, he was able to drop his guard and he seemed a guy you'd want to know.
"As a professional, he was a completely different kettle of fish. That po-faced, chin jutting out character was someone who gave nothing away.
"He was very adept at reducing his opponents, even without his driving, so he was formidable in every way.
"But they all were. Senna wasn't an easy character to get to know, aloof.
"This new generation seem much more relaxed and more outgoing."
Hill also revealed he was heart sore to hear about Schumacher's ski-ing accident especially as the seven-time World Champion's son, Mick, was with him at the time.
Hill lost his father, Graham, in 1975 when the aeroplane he was piloting crashed.
Hill was just 15 at the time.
Speaking about Schumacher's accident, he said: "I was very upset when I heard the news, particularly because he was out with his son, Mick, and that resonated with me.
"I wanted to have a relationship with my dad when I grew up and it never happened because of a tragedy and now Mick's experienced that.
"Not only that, he was there when it was happening and his dad is still recuperating from it and clearly going through quite a lot of difficulty.
"I haven't been to see him. I haven't asked. It's too private. I didn't know Michael that well."
Follow us on Twitter @Planet_F1 and like our Facebook page.