Hitech condemn Vips' behaviour after Red Bull suspension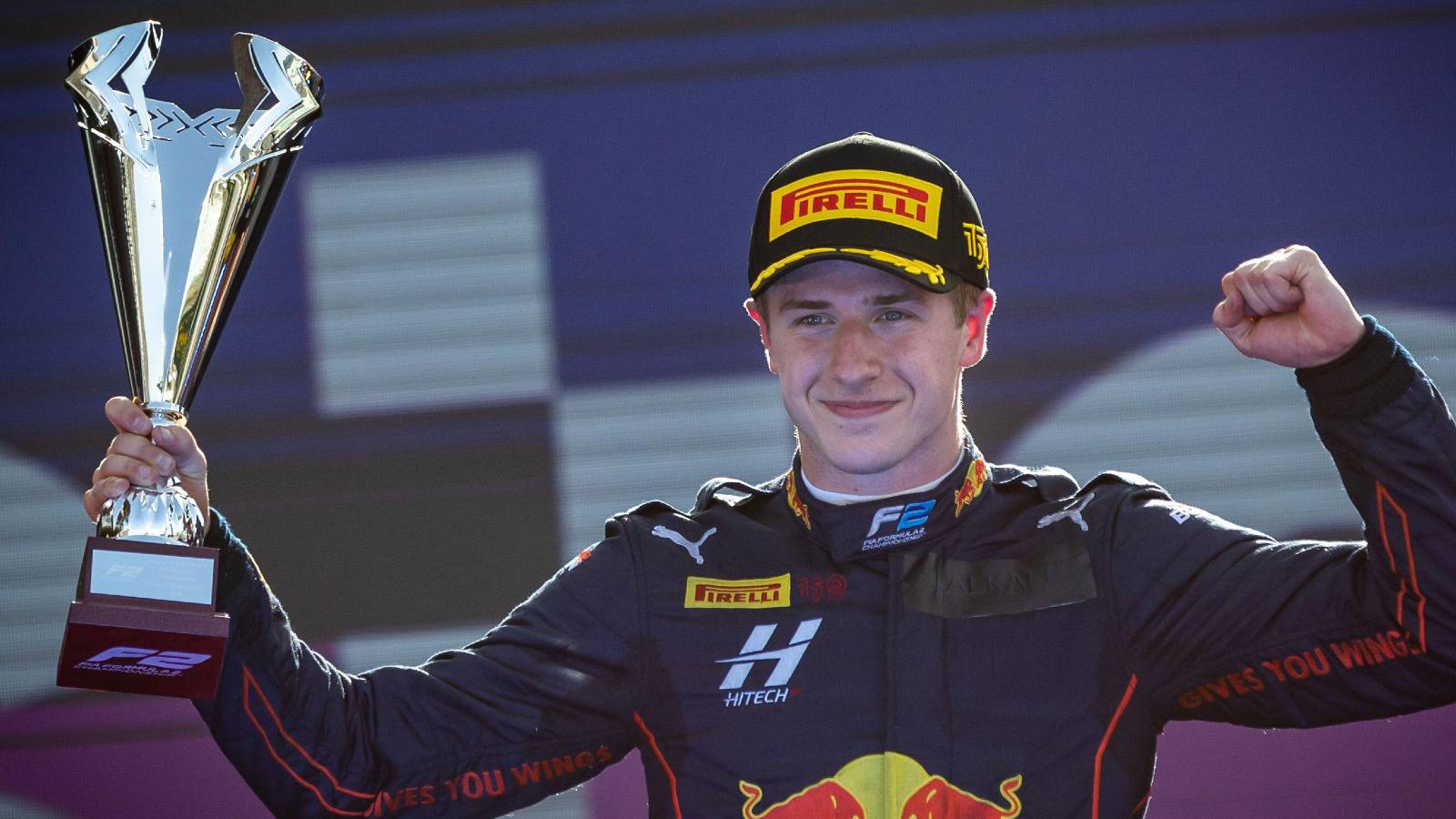 The Hitech Formula 2 team have issued a statement on the online behaviour of Juri Vips, after the Estonian was suspended by Red Bull on Tuesday.
Vips' Formula 2 team have come forward to condemn the behaviour of their driver, after the Red Bull junior was recorded using a racist slur while gaming online.
The 21-year-old was playing a game online with fellow F2 racer Liam Lawson, with the pair live-streaming their session, when Vips uttered the slur. The footage quickly spread across social media after the incident on Monday night, with Red Bull immediately issuing a statement to confirm his suspension.
Vips has been part of the Red Bull Junior Team, Red Bull's development programme, since 2018. He recently made his debut in a Formula 1 weekend as he took part in FP1 at the Spanish Grand Prix last month.
Vips races for Hitech Grand Prix in F2, where he currently places seventh in the Drivers' Championship. Team owner Oliver Oakes addressed the situation on Tuesday evening.
"I was shocked and appalled to hear about this incident," Oakes told FormulaNerds.
"The comments made by Juri are offensive and completely not reflective of Hitech's inclusive values. Like everyone else, I found out about this an hour ago – the video and Redbull's suspension with an investigation to follow."
Vips' immediate future is now unclear – PlanetF1 have approached Hitech for comment and clarification ahead of the next F2 round, which is next week at Silverstone.
The Estonian released an apology through social media on Tuesday evening, saying his actions did "not portray the values and principles that I hold."
"I wish to unreservedly apologise for the offensive language used during a live gaming stream earlier today," the statement read.
"This language is entirely unacceptable and does not portray the values and principles that I hold. I deeply regret my actions and this is not the example I wish to set.
"I will cooperate with the investigation fully. Juri."
Formula 3 racer Juan Manuel Correa left a supportive comment below Vips' statement: "We all make mistakes and unfortunately some are costlier than others. We, who know the type of person you are, know you did not mean this in the way it comes across. Life is about learning and growing, take this as an opportunity to do that and keep your head up."