Hockenheim 'in talks' over vacant F1 calendar date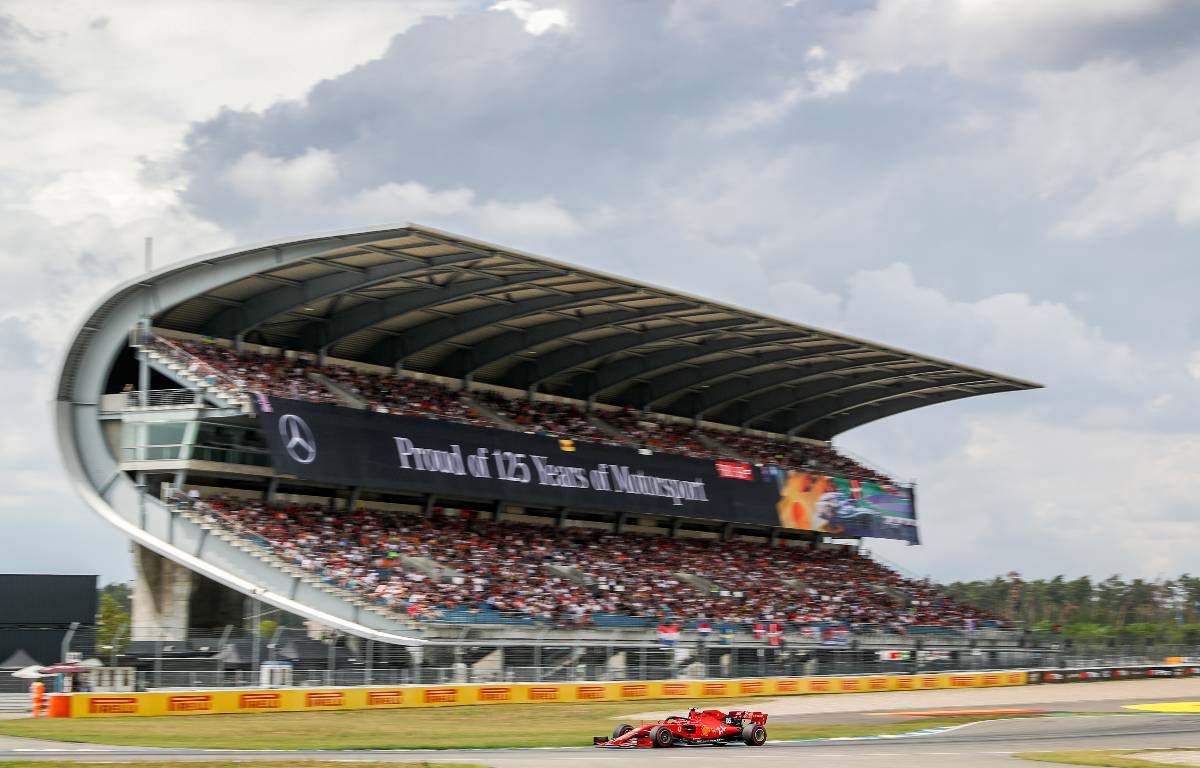 The vacant gap left by Sochi in the 2022 calendar could be filled by Hockenheim after a former driver revealed the circuit is in talks with F1.
The Hockenheimring was last used in 2019 when Max Verstappen took the race victory, but has been absent from the calendar since then.
The German Grand Prix used to be a stalwart of the Formula 1 calendar, only absent twice from the first official season in 1950 to 2014, and on one of those occasions a European Grand Prix was still held in the nation.
F1 CEO Stefano Domenicali said he was "disappointed and also sad" there was no German Grand Prix but also said: "I don't see any real interest from Germany in becoming part of the Formula 1 calendar again.
"That's a shame and actually hard to believe. I hope this will change again in the future," he told Sport1.
"We have so many requests from all over the world. We could easily race on 30 different circuits. And to see nobody from Germany is ringing the bell is regrettable."
However, that could soon be set to change with Hockenheim reportedly in talks with Formula 1 over replacing the grand prix in Sochi that was recently axed.
"The initiative has been taken to get this grand prix back in Germany," former driver Christian Danner, an ambassador for the German automobile club AvD, told Sport1.
What a moment for @Max33Verstappen 👀

Winner of an unforgettable #GermanGP 👏#F1 🇩🇪 pic.twitter.com/GmPE45Mqkv

— Formula 1 (@F1) July 28, 2019
He did, however, admit one stumbling block would be finances and wanted a discount similar to what was given to Imola.
"At Imola, there was a huge discount and a three-year contract. That's what we want in Germany now," Danner added.
If a German Grand Prix is to take place this year, it is unlikely to be held at the Nurburgring with reports it could soon face sanctions as it is 99 per cent owned by NR Holding, which is linked to Moscow-based pharmaceutical billionaire Viktor Kharitonin.
Domenicali said he would play an "active role" in securing a race in Germany and pointed to the Dutch Grand Prix as a template to hold an F1 race without government funding.
"Zandvoort is not too far from Germany. There is a private organiser there who has sold tickets three years in advance – thanks, of course, to Max Verstappen," he said.
"If I had something to say in Germany, I would invest in drivers. Although you are already well positioned there. With Seb [Vettel] you have a four-time former World Champion and an incredibly talented driver in the field. You have Mick Schumacher, who is at the beginning of a promising career."
Will F1 return to Germany?
A German race has not been part of the permanent calendar since 2019.