Honda call for 'fair' F1 engine fight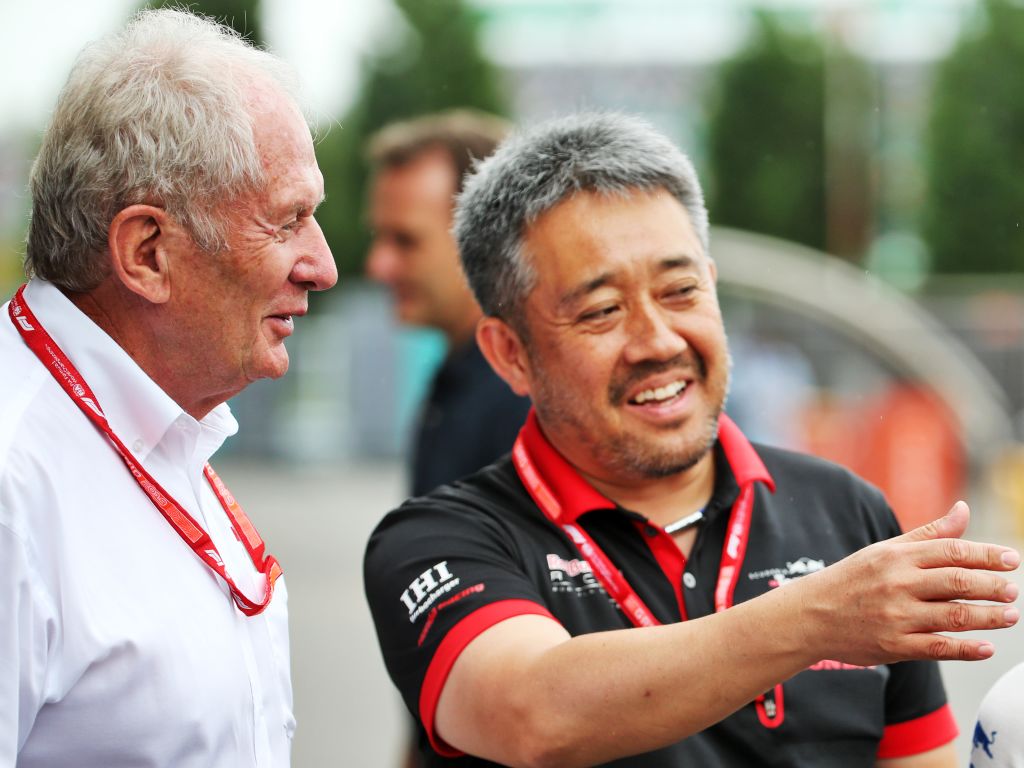 Following the recent rumblings around the legality of Ferrari's PU, Honda say a "fair" engine battle is all they ask for.
Red Bull wrote to the FIA in Austin in regards to three potential fuel-flow scenarios which they thought Ferrari could be using as an explanation for their drastic performance gains since the summer break.
The FIA dismissed all three as illegal under the current regulations, and with Ferrari still maintaining that their power unit complies with the regulations, even though they suffered an alarming loss of performance during the United States GP, Red Bull's engine supplier Honda say all they ask for is a "fair" engine battle.
Speaking to Motorsport.com, Honda's Formula 1 technical director Toyoharu Tanabe said: "There are some ways to improve performance of the engine, and the chassis, using grey areas or techniques, fuel, oil burning – something like that.
"We are very keen to have a fair race under the FIA Formula 1 regulations, respecting the regulations. That's our desire. To have that clean, fair race, we need FIA policing.
"Maybe some teams, or some people, are thinking of something to improve performance, and we clarify whether it's OK and they say 'no', then we don't do it.
"Someone doing something like that, when they clearly said no, maybe they stop using that. Then we will have a clean race."
Tanabe was critical of how the FIA regulations are worded, believing it leaves teams needing to ask for clarification on certain areas, although he doesn't see teams asking for clarity as a bad thing.
"Yes, if someone thinks something is unclear maybe it's good to ask the FIA 'yes or no?'," he said.
"Get clarification, to go ahead of not. It helped our direction. There is a lot of wording in the regulations and specific items are described. It means it's almost impossible to clarify everything.
"It's good to clarify everything."
Honda this season are supplying both Red Bull and Toro Rosso for the first time, having supplied only Red Bull's junior team in 2018.
Tanabe said the main difference between both teams is their views on the regulations, saying Red Bull are far more strict on making sure everything is legal.
"Red Bull is very much about legality," he explained.
"They have a lot of experienced people there, like [chief engineer] Paul Monaghan. He keeps watching the legality and tries to make everything legal.
"It's slightly different from Toro Rosso. It's more strict on the Red Bull side."
Follow us on Twitter @Planet_F1 and like our Facebook page.