'Compact' Honda engine has aided RB16B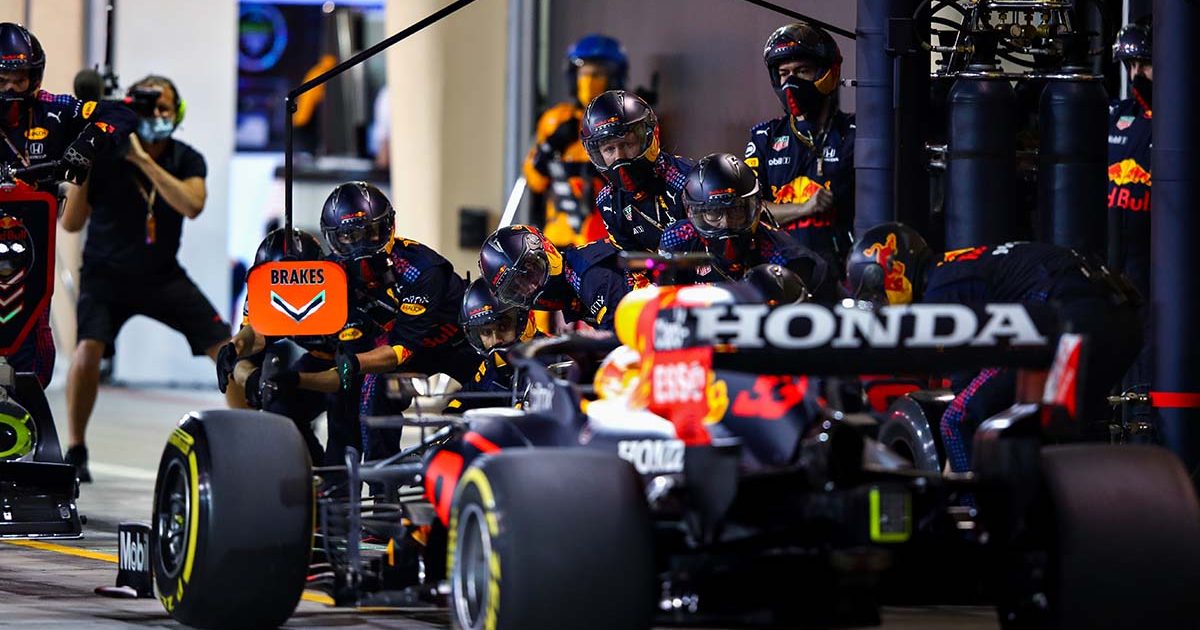 Slimming down this year's Honda engine, technical director Toyoharu Tanabe says they have "contributed" to the RB16B's "package and performance".
Unable to take the fight to Mercedes last season with Honda-powered cars winning three of the year's 17 grands prix, Honda went aggressive with their 2021 engine.
Although this year marks the Japanese manufacturer's final season in the sport, Honda had vowed to go full gas.
Introducing a new, "more compact" power unit, Tanabe feels Honda have not just given Red Bull more power, they have also contributed to the overall package of the RB16B.
"We reviewed every single part and the kind of concept of our previous PU, and then we designed this year's PU as a new PU," he told Motorsport.com.
"Of course, our desire to improve our performance in our PU means ICE and ERS. Also, with the new design we made it a little bit more compact compared to the previous PU.
"I think it has contributed to the car package and performance as well."
Red Bull merchandise is available to purchase now via the official Formula 1 store
Max Verstappen had a strong start to the new season, taking pole position at the Bahrain Grand Prix and fighting Lewis Hamilton all the way to the chequered flag for victory.
Verstappen fell short on the day, but only by 0.7sec.
His team-mate Sergio Perez raced from the pit lane to fifth place while Yuki Tsunoda, AlphaTauri's rookie, scored his first points with a P9 finish.
Explaining the changes to the engine, Tanabe said: "The camshaft position has been lowered and we have lowered the engine height," he explained. "It is a compact package.
"As a result, when the engine is installed in the chassis, the degree of freedom of the airflow flowing inside the car is increased. In other words, it has contributed to the aerodynamics.
"It's hard to come up with exact numbers as to how much downforce has increased and how much lap time has been improved, but [Adrian] Newey said he was grateful for the power unit being more compact and it contributing to the new installation."
Follow us on Twitter @Planet_F1 and like our Facebook page