Yamamoto hopes youngsters inspire Honda F1 return
Masashi Yamamoto hopes young people's passion within Honda can help to convince the company to eventually return to Formula 1.
Honda's motorsport boss has spoken previously about his hope to bring the manufacturer back to the sport in some form eventually after leaving as an engine supplier at the end of 2021.
Red Bull have taken on Honda's intellectual property and created Red Bull Powertrains, becoming their own factory team in the process, but Honda are still said to be "working massively" on the team's 2022 challenger to help them transition.
But if Honda are to return to the sport on a full-time basis in the future, their Formula 1 managing director said the onus is on younger members of staff to try and "convince" those at the top to return.
"Personally I hope and expect Honda will come back to Formula 1," Yamamoto told Formula1.com.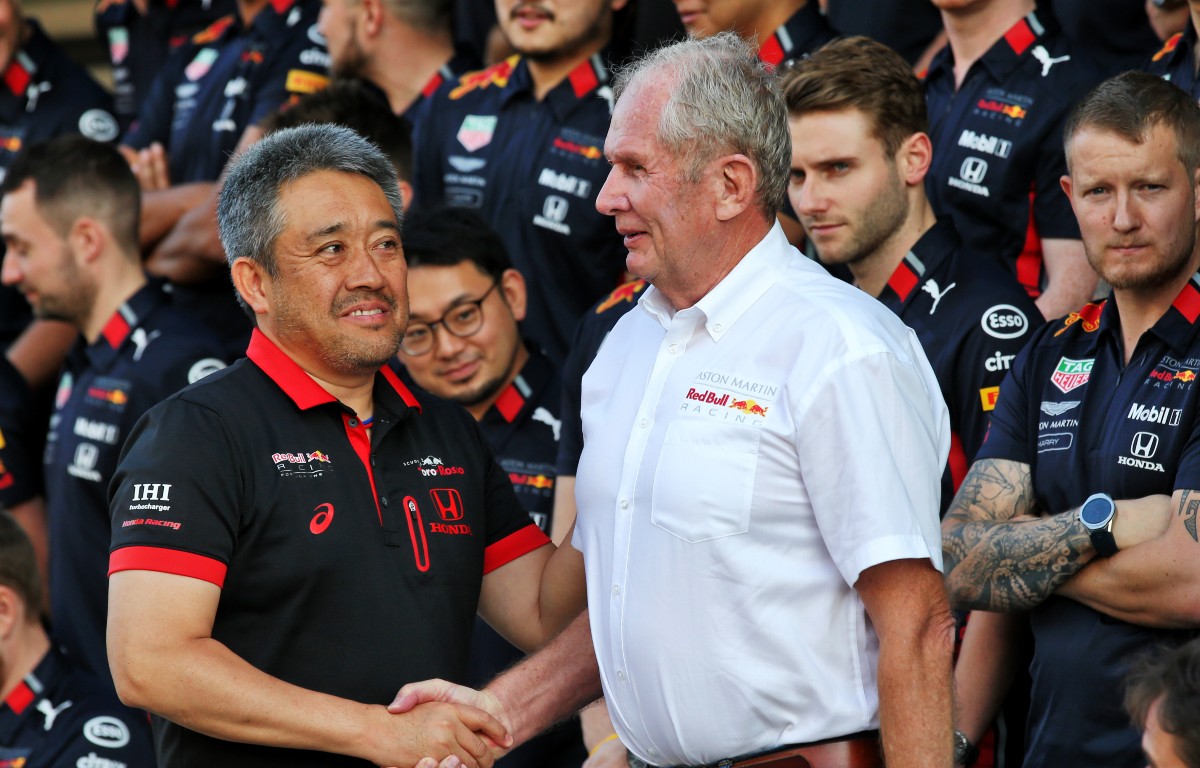 "It depends on young people in Honda being passionate about motorsport and if they can convince senior management to come back. But history repeats, so I hope it can happen."
Yamamoto also spoke of his pride that Honda were eventually able to create a power unit "almost equal to Mercedes", given the Silver Arrows' dominance in the turbo hybrid era.
Reflecting on their time in the sport overall, he added they were able to steadily progress throughout their seven seasons and get themselves to the front of the field despite their initial struggles with McLaren.
"Even while having to deal with logistical difficulties, partly down to the COVID-19 pandemic, in this our last season we fought with very strong rivals and we came out on top of the Formula 1 world," said Yamamoto.
"This is due to all the hard work from all our engineers and mechanics, not just those at the racetrack. They never gave up, even in the most difficult times, and made numerous technological breakthroughs along the way.
"We were able to prove the validity and effectiveness of our technology and the abilities of our workforce. Of course, we could not have achieved these results without the major role played by our great partners, Red Bull Racing, with whom we won the title, and also Scuderia AlphaTauri who welcomed us with an open mind, allowing us to move forward together after a difficult three years."
He added that despite the struggles with McLaren, including Fernando Alonso's infamous "GP2 engine" jibe against the engine manufacturer while he was with the team, Yamamoto was keen to highlight their initial problems had helped to build them up into the force they became.
"We should not forget McLaren, with whom this era started back in 2015 and all the drivers who have worked with us, always putting maximum effort into achieving the best possible results," he said.
"We can say this project has been a success as we leave the sport having helped Max Verstappen to win the Drivers' World Championship."
Honda will be back in F1 eventually
I don't think it will be long until we see Honda back in the paddock.