Honda hit title target in their set timeframe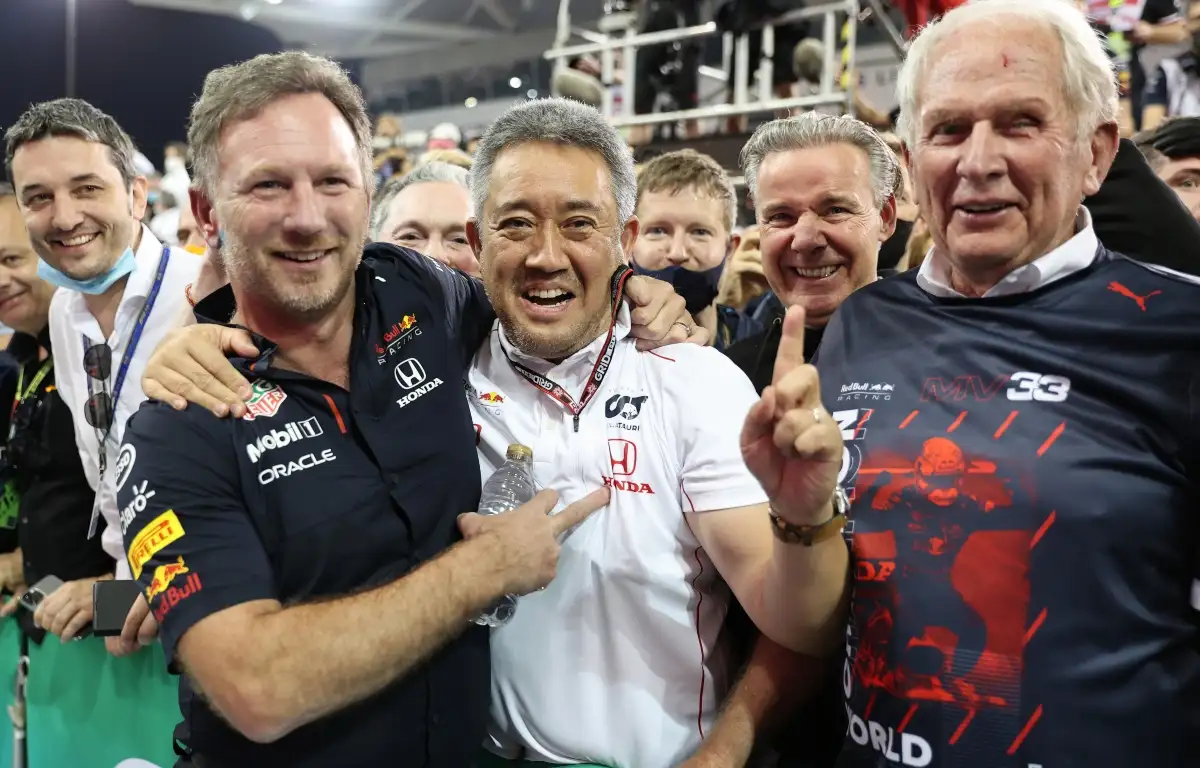 Honda chief Masashi Yamamoto has revealed the company hit the target for World Championship success they had set themselves when joining forces with Red Bull.
Max Verstappen's triumph in an enthralling 2021 Drivers' title battle with Lewis Hamilton meant Honda departed Formula 1 with another crown – their first since 1991.
Their heyday had, of course, been in the 1980s and early 1990s with Williams and McLaren but after an unsuccessful return with the latter-named of those two teams from 2015-17, another fruitful spell occurred when Red Bull took on Honda power.
Four race wins from Verstappen and one from AlphaTauri's Pierre Gasly in 2019 and 2020 represented a satisfactory start, but what Honda wanted most of all was a title – and they were determined it would happen by the end of 2021.
Over a year before that time, Honda declared they would be exiting F1 after a third season with Red Bull – which was the timeframe they had originally given themselves to become champions when first linking up.
"Of course it is sad, but we knew this from October 2020 and therefore we knew we had to push for it in 2021," said Yamamoto, quoted by Motorsport.com, with Honda having put all of the developments they had up their sleeve into the 2021 power unit.
"We took a different mindset and looked at the decision in a different way. We tried to give everything to perform in the time we still had left.
"We focused to win the championship in our last year and now I think we completed our job in F1. We met our target, even within the timeframe we set for ourselves.
"Firstly, we had a partnership with Toro Rosso (now AlphaTauri) and a year later (2019) Red Bull came in.
"Our aim and also their aim was to win the championship within three years. Exactly that happened in 2021 so it's just a great story, especially as we put a lot of effort into this."
Yamamoto has also reiterated that from his own perspective, he thinks Honda are leaving too soon but it is a choice he has had to accept.
"Personally yes, I agree," said Yamamoto of the perception that Honda are departing prematurely. "But this is obviously a company decision and I understand which way the company wants to go, so in the end we have to accept that.
"But we always have the imagination, so we hope one day Honda will return to F1."
Honda will be back in F1 eventually
I don't think it will be long until we see Honda back in the paddock.