Hungary Lap 1 chaos left Honda 'hugely frustrated'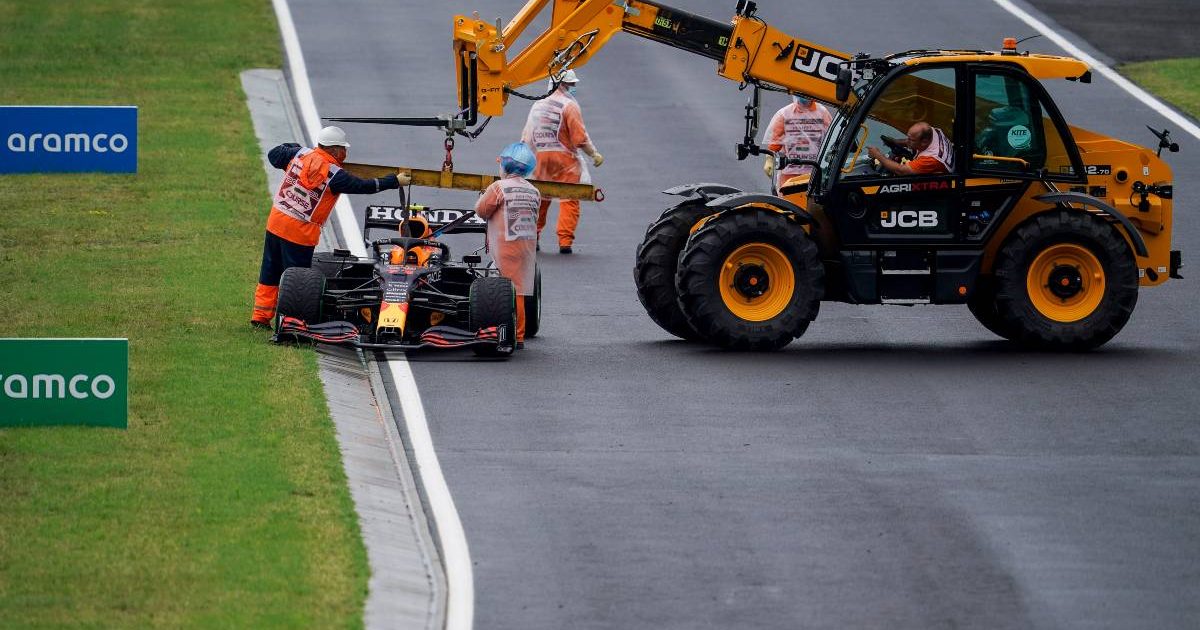 Red Bull's lead in both Championships has vanished after being wiped out for the second race running, and Honda are not happy.
The British Grand Prix proved a major dent in Red Bull's title aspirations, with neither Max Verstappen or Sergio Perez scoring points.
At Silverstone it was Lewis Hamilton who wiped out Verstappen on the opening lap, and then in Hungary it was Valtteri Bottas' turn in the other Mercedes, with the Finn causing a multi-car crash at Turn 1.
Bottas eliminated himself, Perez and Lando Norris from the race in that moment, while also causing serious damage to the bodywork of Verstappen's Red Bull.
With the Dutchman recovering to only P9, it meant that in the space of two races, Mercedes went from being written off to now leading both the Drivers' and Constructors' Championships.
Red Bull are now also at risk of incurring penalties after seeing the Honda engine in Perez's car likely destroyed, while Verstappen was using a new power unit in Budapest with his Silverstone engine still undergoing checks.
Understandably then, Honda are not happy at all.
"For the second consecutive race, we lost the chance to compete at the front with Red Bull Racing Honda, through no fault of our own," said their F1 technical director Toyoharu Tanabe.
"It is hugely frustrating. Checo suffered too much damage to continue in the first corner incident and Max's car was also very badly damaged. But the mechanics did a fantastic job during the red flag period and so he was able to continue and also push the car hard, although it was still damaged.
"It's not much consolation, but at least he was able to fight back to tenth for a point."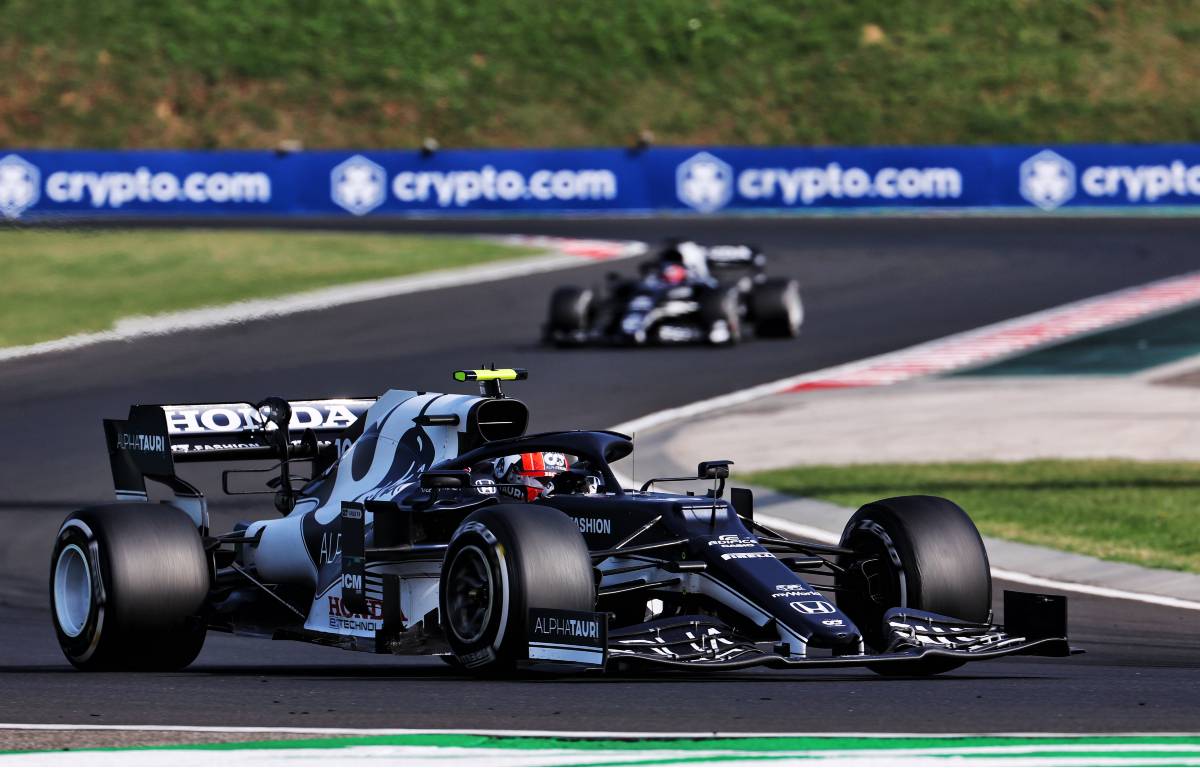 Check out all the latest AlphaTauri merchandise via the official Formula 1 store
Fortunately there was some positivity to be found over at AlphaTauri, with Pierre Gasly crossing the line in Hungary P5, followed by team-mate Yuki Tsunoda in P6.
They did still, however, slip to P7 in the Constructors'.
"Both Scuderia AlphaTauri drivers did a good job of avoiding the chaos after the start and raced on patiently. Pierre finished sixth while Yuki was seventh, equalling his best result so far this year," said Tanabe.
"The team has slipped down the order in the Constructors' classification, but both drivers did a solid job to bring back a good points haul including Pierre's point for fastest lap. This will be important for our midfield battle in the second half of the season."
It has certainly been a rough couple of weeks for Honda and Red Bull, but now the three-week summer break will provide a welcome rest, allowing both to return for the second half of the season with the aim of reigniting this title battle.
"We now have the summer break, resuming racing at the end of August," Tanabe stated.
"It's a shame we have not finished the first half on a high note, but we will now pause briefly to return refreshed, getting back to work, analysing everything from the first part of the season, being even more motivated to keep fighting for the title and more wins.
"Finally, congratulations to Esteban Ocon and Alpine on taking their first F1 win."