Honda: Hamilton lucky several times in 2021
Honda F1 boss Masashi Yamamoto said Lewis Hamilton was lucky on more than one occasion in 2021, as the title fight raged on. 
He pointed to the example of the Emilia Romagna Grand Prix, when Hamilton ran out onto the gravel as he passed Nicholas Latifi on a wet patch of asphalt. The Mercedes driver was able to reverse and get going again, but coincidentally his incident occurred seconds before Valtteri Bottas and George Russell collided at high speed, bringing out the red flag.
Hamilton subsequently made his way through the pack and back up to P2 behind Max Verstappen come the chequered flag, limiting the damage done on the day – with the Honda F1 managing director saying this was not the only occasion where he had luck on his side.
"Lewis made a mistake, went off the track and lost a lot of time," Yamamoto told Autosportweb, quoted by the Dutch edition of GPFans.
"However, the red flag allowed his car to be repaired and he was able to make up the lost lap time.
"Lewis has been lucky a few times this season and this was one of them."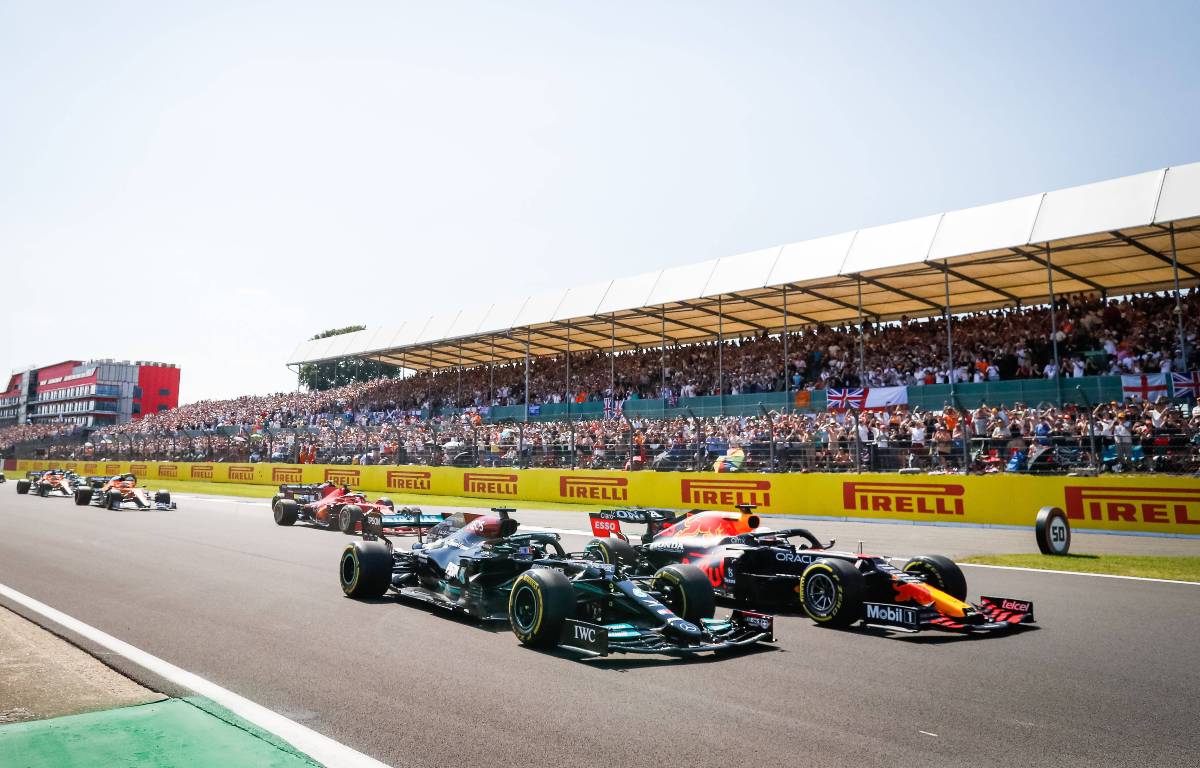 Hamilton and Verstappen's biggest flashpoint during the season came at Silverstone, with their first-lap crash being one of the stand-out moments of a dramatic season.
The seven-time World Champion was given a 10-second time penalty, but he came through the pack to win the race and dramatically reduce the gap to the Red Bull driver at the top of the Drivers' Championship.
After Verstappen scampered away from Hamilton in sprint qualifying the day before, the Mercedes driver did all he could to get ahead of his title rival at the start – and Yamamoto thinks the ensuing crash was a major factor in why the championship fight went down to the final lap of the final race.
"I think the incident at the British Grand Prix was one of the reasons they were so close throughout the season," Yamamoto explained.
"At the Silverstone circuit, the speed between us and Mercedes in sector 1, sector 2 and sector 3 was different.
"In other words, we had a different strategy to gain time. Mercedes was faster in the first sector, we were faster from the third sector, the ninth corner [Copse].
"Although Hamilton was pushing from the start, Max was able to hold on until Turn 9, when he was faster.
"They collided, however, and Max ended up on the side of the track and crashed. The car was broken, we lost one engine and had to change the whole strategy for the season."
PlanetF1 Verdict
Honda: Lewis Hamilton 'lucky' at times in 2021
Honda F1 boss Masashi Yamamoto thinks Lewis Hamilton was lucky more than once in 2021.