Honda still don't know if Max's engine survived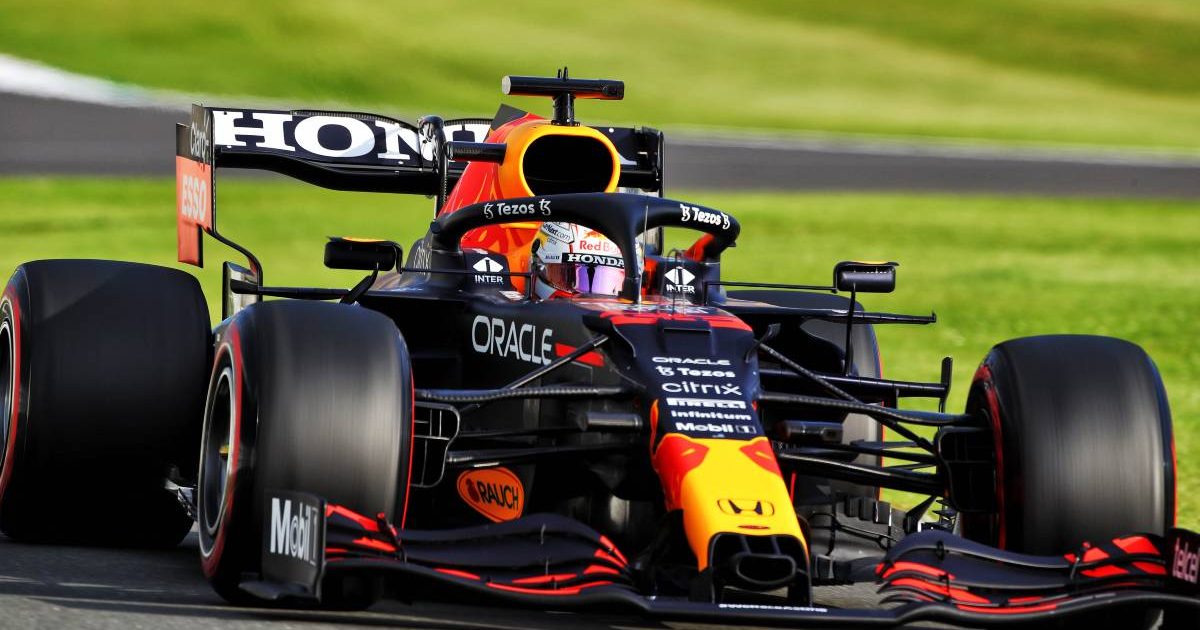 Honda F1's managing director has said the manufacturer are 'praying' for good news surrounding Max Verstappen's damaged Silverstone power unit.
Masashi Yamamoto said that the engine involved in Verstappen's high-speed crash at the British Grand Prix has now been taken out of the car, and there are assessments being run as to whether or not parts will have to be replaced completely.
Should that be the case, that could lead to grid penalties for Red Bull in future races if they go above their allotted parts for the season, which Yamamoto said could hinder their hopes in the World Championship.
Toyoharu Tanabe, Honda F1's technical director, said previously that the damage on the car was "less than what we first saw" and retained hope of being able to salvage the damaged power unit.
However, after sending the parts back to the Honda research and development centre in Sakura, they still do not yet know how much of Verstappen's engine can be put back into the RB16B.
"I just hope the power unit [PU] is OK," managing director Yamamoto-san said to Autosport-Web in Japan. "We have a second PU in the car now and we hope to race with [unit] one or two in Hungary, so we are just praying that the crash didn't damage it.
"I don't want to think about that [if the Silverstone damage is terminal], but if it happens we'll have to race with the first car or think about the third car.
"If that happens, we will be tied down to three units this year, so it will be tough. It's a worry for the Championship."
Waking up thinking 'did that really happen?' #F1 pic.twitter.com/QlK4MWKqOQ

— Planet F1 (@Planet_F1) July 19, 2021
Check out all the latest Max Verstappen merchandise via the official Formula 1 store
On the race itself, Mercedes were able to maximise their gain from Red Bull and Honda's DNF by Lewis Hamilton taking victory, alongside Valtteri Bottas finishing on the podium.
People throughout the paddock have weighed in on who was to blame for the crash between the two main title protagonists, but Yamamoto came down on the side of the crash simply being a racing incident.
"Overall it was a very tiring race," he said. "I'm glad that Max didn't suffer any serious injuries, but I can only say that it was a very disappointing race.
"In the end I think it was a racing accident because both drivers were very close to each other, but the other driver is a seven-time champion…"