Honda single out Max's feedback above others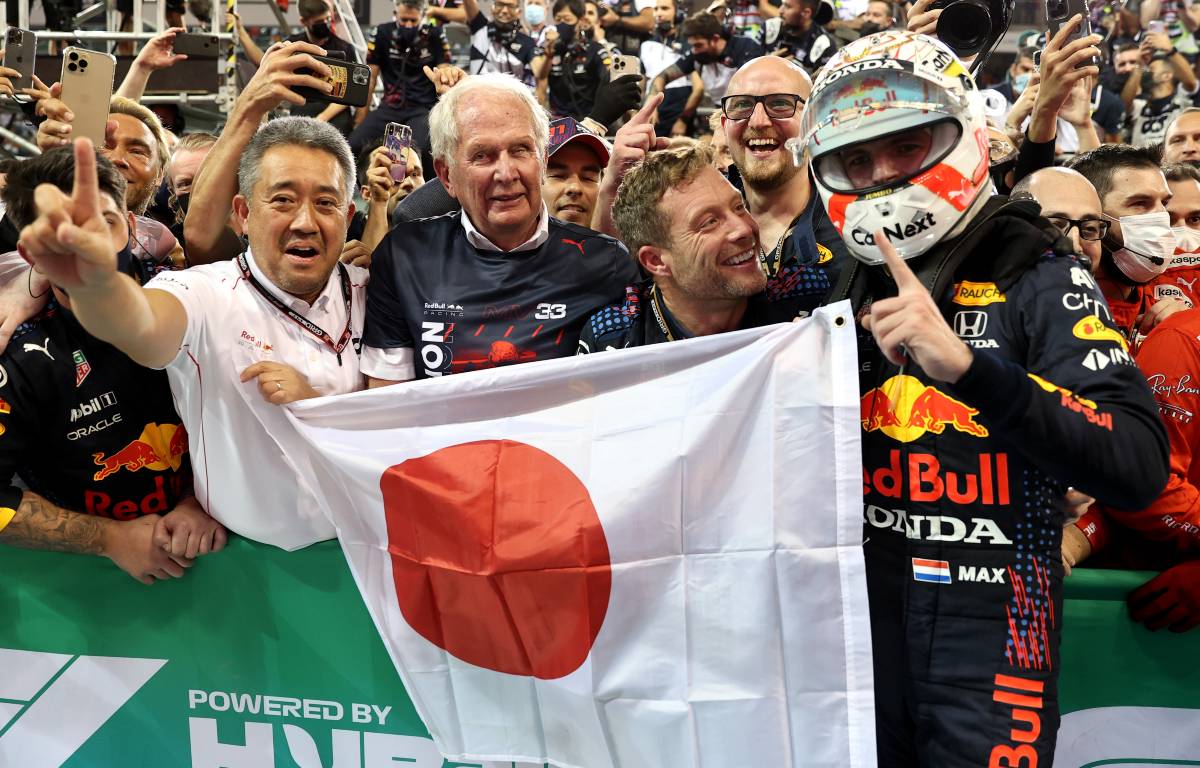 Honda have singled out the engine feedback received from Max Verstappen as being extra special compared to the other drivers they powered.
Verstappen marked Honda's final year before their latest exit from Formula 1 by seizing the Drivers' World Championship at the expense of Lewis Hamilton in a dramatic and controversial Abu Dhabi Grand Prix climax.
It was the ideal way for the Japanese manufacturer to bow out after four years supplying engines to Toro Rosso/AlphaTauri and three to Red Bull, whose new in-house operation will take responsibility for the power units in 2022.
Having thrown everything they had at the 2021 campaign, knowing there was no further opportunities to do so, Honda welcomed input from the four Red Bull and AlphaTauri drivers in order to see how performance could be refined.
And they picked out Verstappen over his team-mate Sergio Perez, and AlphaTauri duo Pierre Gasly and Yuki Tsunoda, in regard to the quality of information he could provide.
"It is not necessary to say anything about Max's sporting achievements, they are unprecedented for us," Honda's F1 CEO, Masashi Yamamoto, told Motorsport.com.
"But it's not just about the sporting achievements, his feedback has also been very important for us.
"He is an extremely fast driver and the detailed feedback from someone of that calibre has accelerated our development. All four drivers provided valuable feedback, but especially Max."
In fairness, there is mitigation for Perez and Tsunoda at the very least in that respect.
Perez was in his first season with Red Bull in 2021 having been accustomed to Mercedes power for his previous eight campaigns with McLaren and Force India/Racing Point.
Tsunoda, meanwhile, was making his Formula 1 debut having had only one season in both F2 and F3.
As for the future, Yamamoto has touched upon what 2022 as a 'transition year' will entail, with Honda remaining available to smooth the passage to a full Red Bull Powertrains takeover of the engine programme.
"We will definitely support Red Bull and AlphaTauri to perform at their best, but the relationship will be different," said Yamamoto.
"Of course it will be a challenge, but it's also true that Red Bull as a team would like to work in an even more integrated way.
"By producing everything in house, that is possible. That's what we want to help them do as Honda."
Horner hails Honda partnership
Christian Horner has hailed Red Bull's partnership with Honda.