Honda are open to helping Red Bull beyond 2021 in developing its own engine that would be based on the Honda power unit.
Honda announced on Friday that next season would be its final year in Formula 1, powering both Red Bull and AlphaTauri.
The Japanese manufacturer cited its goal to achieve 'carbon neutrality by 2050' as part of the reason for its Formula 1 exit.
'Honda will work together with Red Bull Racing and Scuderia AlphaTauri to continue competing with its utmost effort and strive for more victories all the way to the end of the 2021 season,' the statement continued.
Honda, though, are open to helping Red Bull and AlphaTauri beyond 2021.
According to The-Race, 'one alternative, which would likely require significant Red Bull commitment as well as agreement from all parties, is for Red Bull to assume Honda's intellectual property and create a continuation programme for its engines, potentially with additional technical support from another partner.'
The publication adds that Red Bull is still considering its options and has made 'no such request' to Honda at this moment in time.
Honda's F1 managing director Masashi Yamamoto said: "Honda is happy to talk to them if they need us in any way, not only about the power unit but about other things as well.
"To support AlphaTauri and Red Bull for their programme after 2021 in any way, we're happy to co-operate.
"As Honda we had so many things from the teams, so we want to give it back somehow in a nice way for the future."
He added: "If that kind of request is made from the team, I am ready to speak to Japan.
"I personally want to support [what Red Bull and AlphaTauri do] as much as possible."
Get your hands on the official Red Bull 2020 collection via the Formula 1 store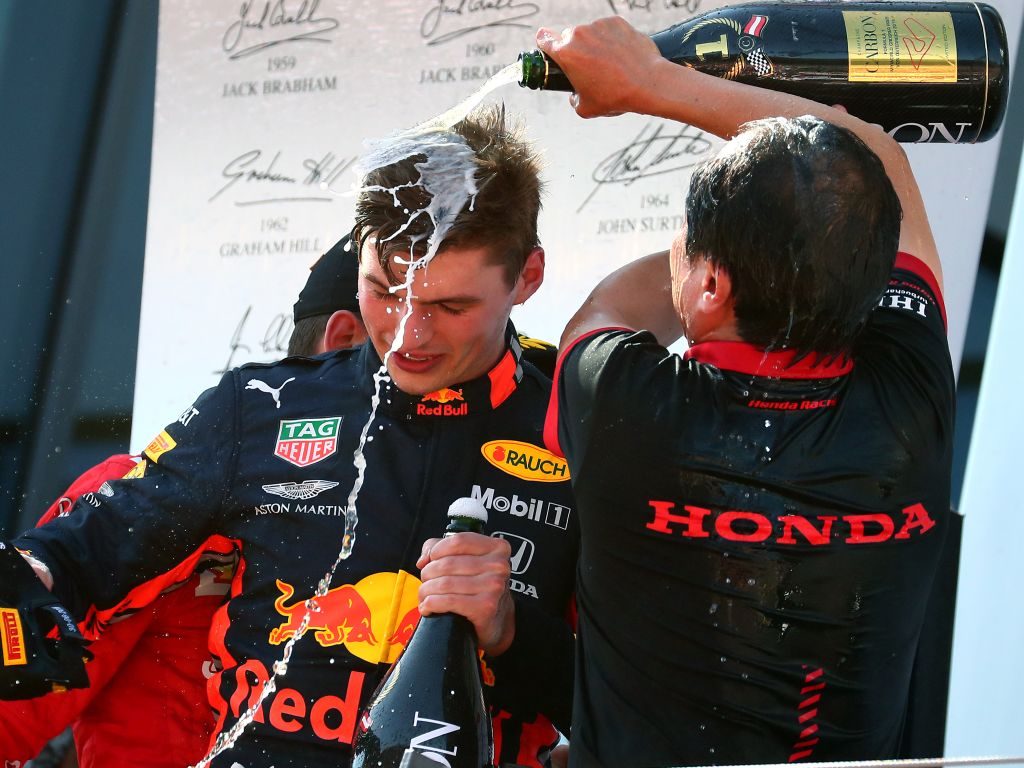 At present only three manufacturers are committed to Formula 1 for 2022; Mercedes, Ferrari and Renault.
Red Bull's relationship with Renault, although it yielded four championship doubles from 2010 to 2013, ended in mud slinging although a return to the French manufacturer does look to be Red Bull's best option.
Pundits, though, aren't ruling out Mercedes.
"While the most obvious solution is for Honda to sell their engine and their IP to some kind of independent engine manufacturer and for it to be rebadged, I wouldn't count out the Mercedes link-up," Ted Kravitz told Sky F1.
"Let's just remember back to 2015/16 when Red Bull were very close to having a Mercedes engine in a deal that was brokered by Niki Lauda and vetoed by Toto Wolff.
"A lot of water has passed under the bridge since then and only Toto will know whether he felt he was wrong in that instance and in retrospect Niki was right and they should have given Red Bull an engine.
"Will they go cap in hand back to Renault?
"You might think that Cyril Abiteboul would laugh Christian Horner out of his office but new CEO Luca de Meo, who is personally very involved in the Formula 1 project now, might take a view that goes above the animosity of the two in recent years. But we'll have to see on that.
"Would Red Bull want a Ferrari power unit? Well, it is for 2022, and by then you'd have to think that Ferrari should have got back to a stronger position.
"So it's not impossible, but I think the most likely outcome is a rebadged version of what they've got at the moment."
Follow us on Twitter @Planet_F1 and like our Facebook page.