Honda's 'mixed feelings' ahead of Formula 1 exit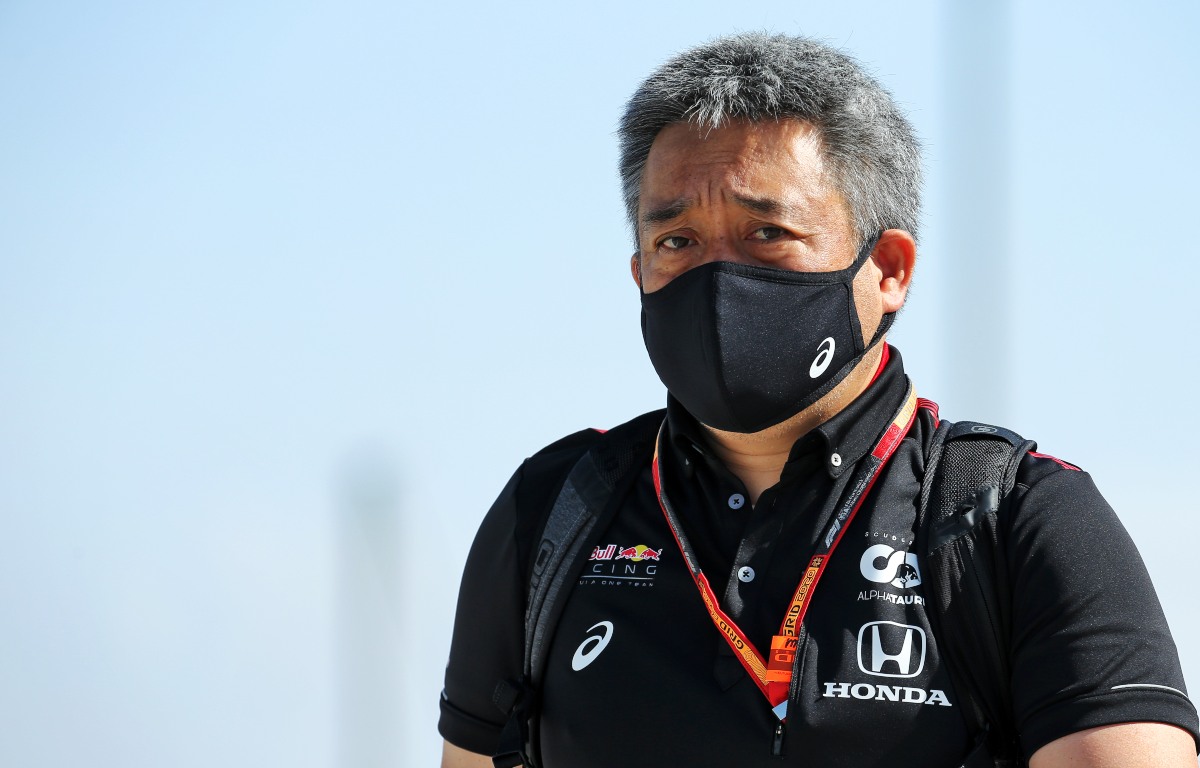 Honda F1's managing director Masashi Yamamoto has spoken about his "mixed feelings" about the engine manufacturer's withdrawal from Formula 1 in 2022, claiming the "heart" of Red Bull and AlphaTauri's 2022 packages will be Honda-powered.
After Fernando Alonso infamously branded his Honda power unit a "GP2 engine" in his McLaren in 2015, the Japanese manufacturers have since been steadily improving their offering year on year, to a point where their 2021 creation is thought to be right up alongside Mercedes in its quality.
Following the announcement of their upcoming split, Red Bull team boss Christian Horner confirmed that the intellectual property of Honda's engines would be bought by Red Bull – making them a new factory team in 2022.
That hasn't stopped Honda from wanting to exit the sport on a high, however, as Yamamoto confirmed his and Honda's intentions to contribute to a title fight in 2021.
"We have [decided] the overall direction with Red Bull and we are now in the phase of sorting out the details of how Honda can support the programme from next year onwards. We're still working that part out," Yamamoto told Formula1.com.
"Personally I'm really glad that at least from next year they have something that we have made. As Honda, we like to support Red Bull with what we can to give them a competitive power unit that means they can fight for championships. If we can give it to them, then that would be really great.
"There will not be any Honda branding on the car or the engine, so it will be mixed feelings seeing the car that has a Honda power unit. The heart of the car is a Honda, however, it's not really a Honda!"
Red Bull merchandise is available to purchase now via the official Formula 1 store
Yamamoto also took the opportunity to look back on the progress Honda have made since their return to Formula 1, as he described the difficulties they had in the immediate term upon rejoining the sport in 2015.
"When you take into account the period we had available to us, it was very tough," he explained.
"But we have piled up lots of knowledge since 2015, so I trusted the engineers that they could do it. We were sure and we knew that this power unit has more power, therefore we wanted to race with a better engine with more power, so our determination was really strong.
"Realistically it will be really difficult to win all the races or be strong on every single track," Yamamoto said of his ambitions for 2021. "But we are communicating very well with Red Bull that certain races we think we have to win. And the other races we have to make sure we can get at least a podium – that kind of balance we have to get right and then pick up strong results in all the races."
Follow us on Twitter @Planet_F1, like our Facebook page and join us on Instagram!