'Honda RBPT' engines to power Red Bull, AlphaTauri in F1 2023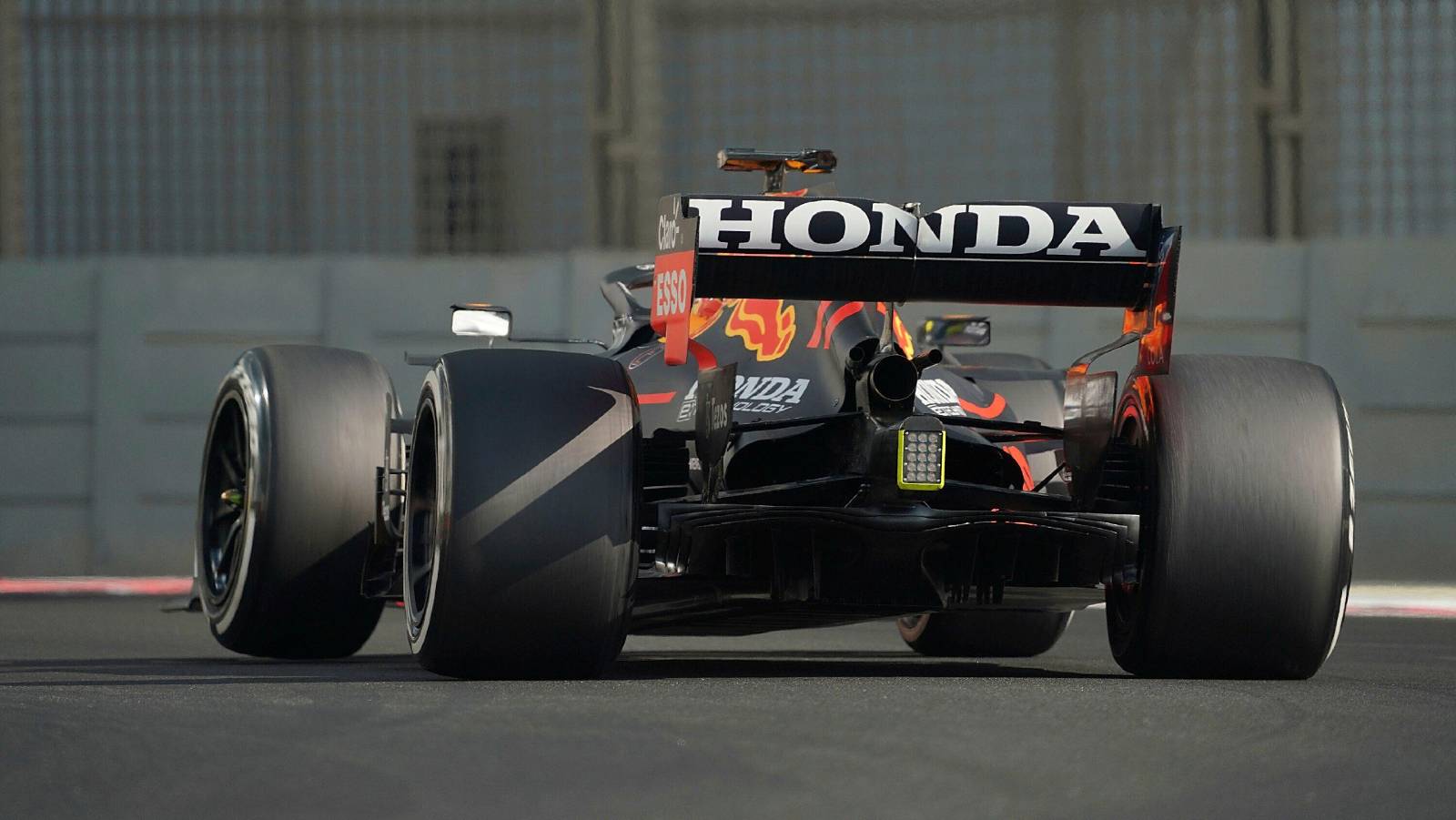 After Honda escalated its Formula 1 presence once more in 2022, F1 2023 will see their name return to the Red Bull power unit.
Honda's recent Formula 1 involvement has been far from a simple process, and a further twist is coming for the new season ahead.
It was in the final month of 2021 when Honda and Red Bull returned to title-winning ways as Max Verstappen drove the Honda-powered RB16B to Drivers' Championship glory, but it was following that triumph that Honda exited the series, officially anyway.
With Honda continuing to produce the Red Bull-badged power units since, the Japanese firm has slowly turned the volume back up on its Formula 1 presence, with Honda branding returning to the Red Bull and AlphaTauri challengers at the 2022 Japanese Grand Prix.
And now, it has been confirmed that the power units will be badged as 'Honda RBPT' as of the F1 2023 campaign.
Following Honda's official exit at the end of 2021, Red Bull Powertrains was formed and has now partnered with Ford, their first power unit to go into action in 2026 when the new generation of PUs are unleashed.
"The power unit's name has changed – it's now a Red Bull Powertrains power unit – but the technology or the IP is really Honda's," said Yasuaki Asaki, as per RACER, Honda's F1 project chief who is preparing to retire.
"The manufacturing of this power unit is still going to be mainly done by Honda."
Honda Racing Corporation president Koji Watanebe added: "From 2026 Red Bull and Ford will be partnering and in advance we received a notification, so Honda and Red Bull until 2025 will continue to have trust and a great partnership and we aim to win the championship until 2025 so we have that unwavering policy on that.
"After 2026 and onward Red Bull will partner with Ford and we are not in a position to say anything about that. But in other racing series we have the partnership with Red Bull, so we continue to work together."
PlanetF1.com recommends
FIA confirm six engine suppliers, including Honda and Ford, have signed up for F1 2026
Honda 'contacted by multiple Formula 1 teams' regarding 2026 engine supply
Red Bull explain why conversations about extending with Honda broke down
But when the curtain falls on the 2025 season, that is not going to mean that the same is true for Honda's F1 involvement, as they have been named as one of six power unit manufacturers under the new regulations from 2026, alongside Mercedes, Ferrari, Red Bull-Ford, Renault and Audi.