Honda 'not surprised' by Hamilton's engine comments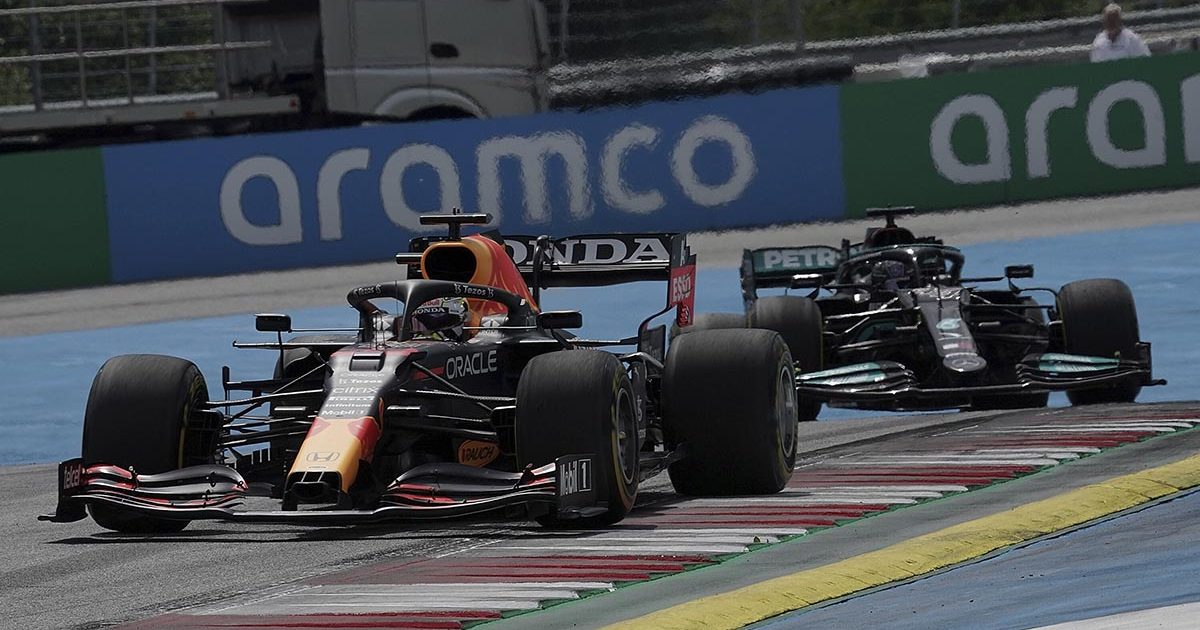 Honda's Formula 1 technical director, Toyoharu Tanabe, has said he is "not surprised" to see the likes of Lewis Hamilton make comments about their engine power.
With Red Bull making such a notable improvement over the off-season to the point where they lead on both World Championship title fronts heading into round 10 of the 2021 campaign, Hamilton and Mercedes boss Toto Wolff have been regularly speculating about how their rivals have done it.
One key area has been the Honda power unit, more specifically their second engine in this season's cycle which has led Hamilton and Wolff to both say that Red Bull have received a power boost – the former believing Mercedes are now losing 0.25s as a result.
With engine performance gains frozen this season, it has raised a slight suspicion of the legality of the Honda power unit. Wolff, for example, found it "weird" that Red Bull were being so defensive when asked questions about the engine.
But Tanabe has said those claims are completely unfounded and that Mercedes, as well as all other teams, will know exactly where gains are being made.
However, he is not surprised that drivers in particular always point the finger at the engine when improvements are found.
Silverstone ☑️
Fans ☑️
Sunshine ☑️

We're looking forward to this one, team! #BritishGP 🇬🇧 #PoweredByHonda pic.twitter.com/DzH2xaczpW

— Honda Racing F1 (@HondaRacingF1) July 13, 2021
Red Bull merchandise is available to purchase now via the official Formula 1 store
"The driver usually thinks if you have a deficit on the straight, it's engine power," Tanabe told The Race.
"If you have a big wing, of course you understand you are slow. But as a package you don't know how much drag you have or the other car has, or what the engine power difference is there.
"Repeat comments from the driver are always engine power, engine power. So I'm not very surprised.
"But teams should know the difference between the power units. They keep watching the difference between the power units. And they know their drag level. Also they can estimate the competitor's drag level as well.
"So, I think you should know that Honda doesn't improve with the second power unit."
Tanabe also said that putting so much focus on Honda actually detracts away from the hard work Red Bull have performed on making their chassis a potentially World Championship-winning one.
"Performance at the track always comes from the package of the car, the chassis and the power unit," Tanabe added.
"Maybe people pointing at Honda power unit improvement is not good for the Red Bull people.
"Red Bull improved a lot on their chassis. That's why our performance has improved."
Follow us on Twitter @Planet_F1, like our Facebook page and join us on Instagram!