Honda 'give back' with Red Bull engine request
Honda felt obliged to accept Red Bull's request for the 2022 engine due to their "huge appreciation" towards Helmut Marko and Franz Tost.
The Japanese manufacturer will leave Formula 1 at the end of 2021, which led to the formation of Red Bull Powertrains to take over engine development for the Red Bull and AlphaTauri teams.
But for 2022, the engines will still come from Honda's Sakura base at the request of Red Bull in what will be a transitional year.
And when the request came, Honda's F1 managing director Masashi Yamamoto told BBC Sport the manufacturer felt "huge admiration" for Red Bull's driver programme chief Marko and AlphaTauri boss Tost, and so the desire to give back.
"They have believed in Honda, so we have to give something back to them," he said.
"We will finish our F1 project on December 31 this year. However, we got the request from Red Bull and Alpha Tauri, which is nice, that they want to be competitive, so they want us to co-operate.
"Therefore we are now discussing how to co-operate with them in order to make them keep competitive."
Honda will be switching their Formula 1 engineers to focus on their carbon neutrality project but because of the ongoing title battle between Mercedes and Red Bull, some will continue their work in Formula 1 into 2022 due to a lack of time to execute the transition effectively.
"Because this year we are fighting for the championship, we don't really have time for the transition or giving knowledge to the teams," Yamamoto explained.
"Time-wise it is more reasonable to do it next year than this year.
"Most of the engineers will be moved to the next project for carbon neutrality. So we are thinking how much human resources we can use next year and we will use as much as possible to support Red Bull next year."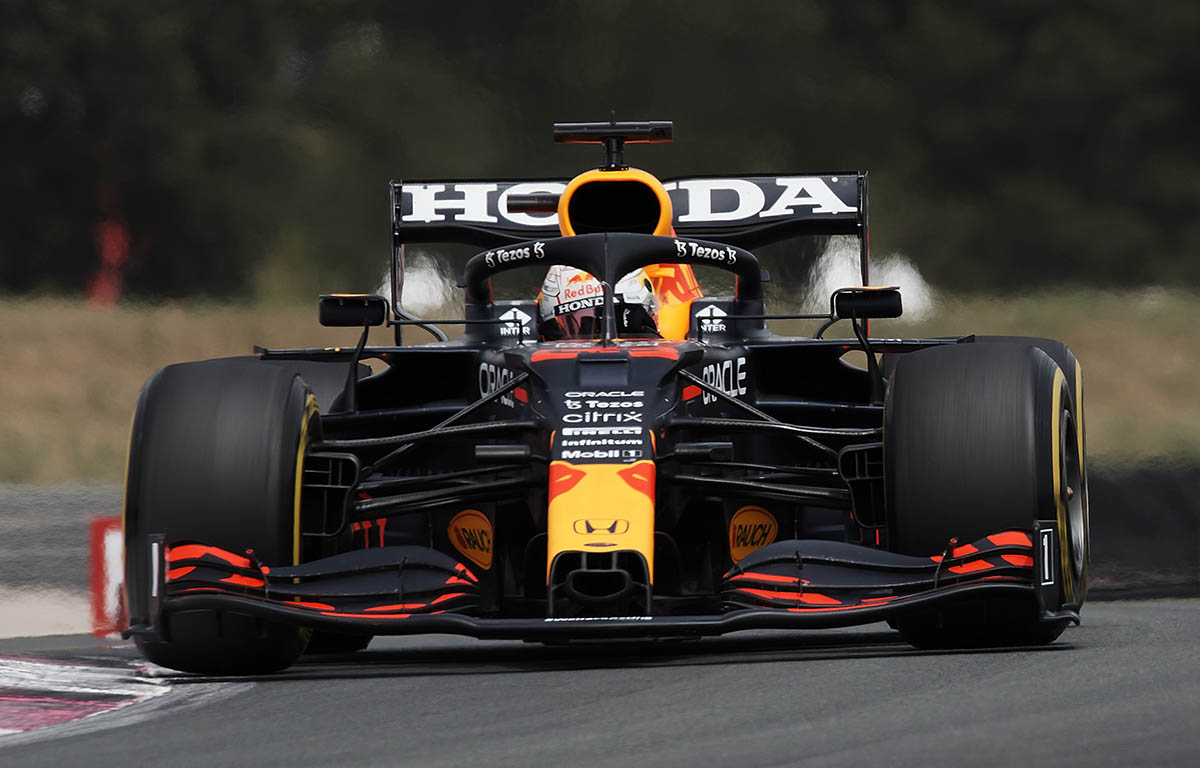 Check all the latest 2021 teamwear via the official Formula 1 store
Yamamoto said the engineers have "picked up so much experience from failure and success", and this new knowledge arrived early in a 2021 engine for Red Bull which was originally intended to be rolled out the following year.
"With Red Bull two years ago we just put our power unit into their chassis," said Honda's technical director Toyoharu Tanabe.
"We cannot make everything they request, but the integration of chassis and power unit made a good improvement.
"Also on the Honda side we made a good improvement in terms of performance – we improved both on the internal combustion engine and the electric performance."
A particular area of improvement for Honda in 2021 has come down the straights, with their electrical deployment now available for longer.
This has brought Honda's engine far closer to Mercedes' in terms of overall performance.
"In the previous years, always you saw Honda lose speed at the end of the straight," Tanabe explained.
"This is a deficit for the lap time and also for the overtake situation. That was our weakness in the PU, so we tried to make this one much closer to the other competitors."