Retiring chief fears Honda will become 'normal' again if they don't stay in F1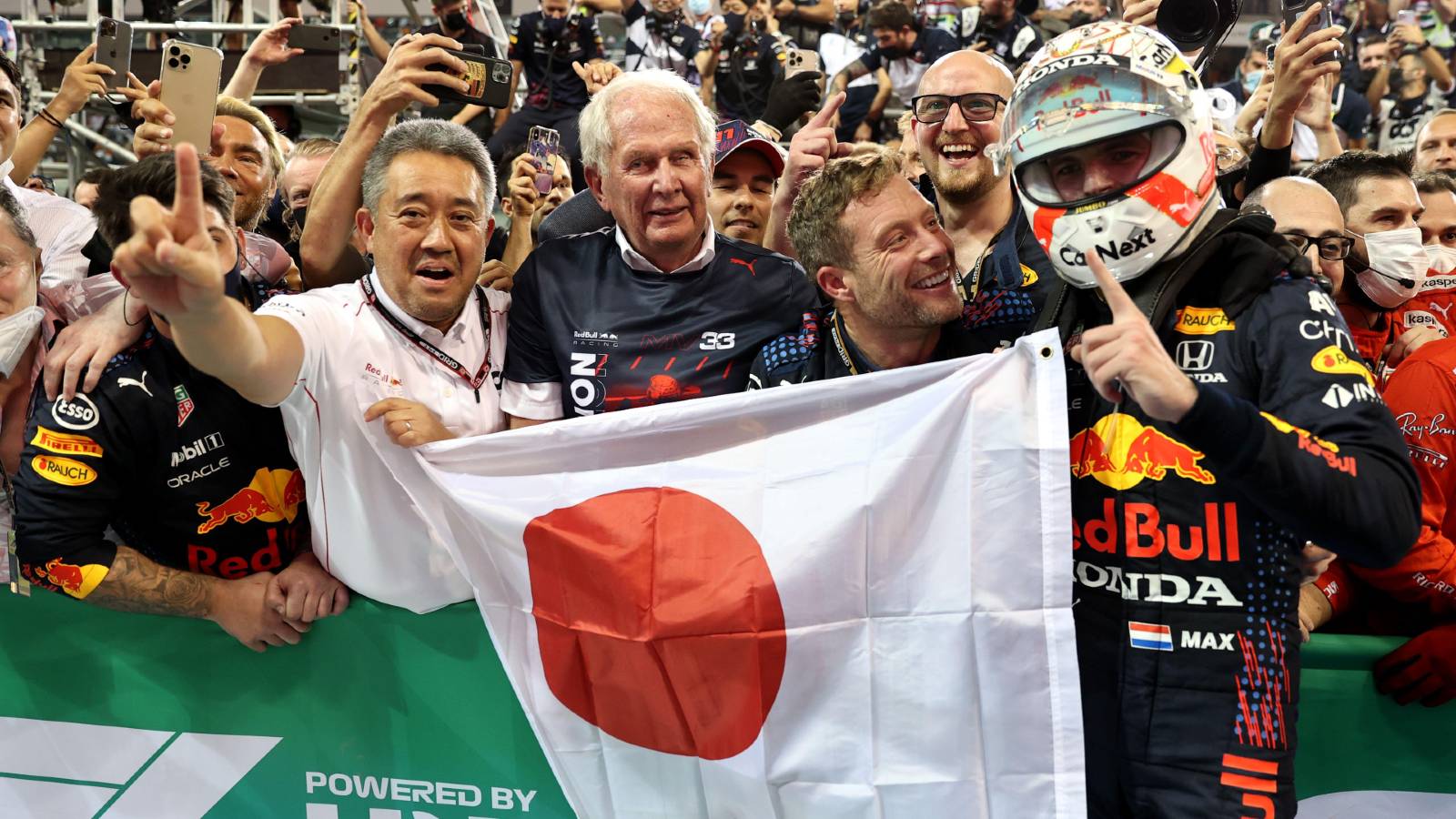 Honda's retiring F1 chief Yasuaki Asaki fears the Honda crew will become "normal" again without their Formula 1 project as the company weighs up an official return.
Honda does have a rather stop-start record in the world of Formula 1, and that continued with their decision to leave the series at the end of 2021 in order to focus on their carbon neutral projects.
And it was that season where the Honda-powered Red Bull team returned to title-winning ways as Max Verstappen clinched his first World Championship, making it two the following year as Red Bull sealed the title double.
But, that was not done without Honda, as while they officially called time on Formula 1 after 2021, really they did not leave as the Red Bull power unit is still manufactured by Honda and will be until the end of 2025, at which point the new Red Bull Powertrains project, working in conjunction with Ford, will take over.
It seems even then though Honda may not be severing their F1 ties, quite the opposite in fact, as the FIA has listed Honda as one of six power unit manufacturers under the new regulations from 2026, with a decision looming on whether that becomes a firm commitment from Honda.
And Asaki certainly hopes that it does, stating that when he joined the F1 project in 2015, Honda was becoming a "very normal" company, but the success that came helped reinstate their true, "strange" identity.
"Honda has always been a company with strange engineers," he told The Race.
"But by the time I joined the F1 project, the company was becoming very normal, boring engineers with a very normal way of speaking.
"But as we've become world champions, we've become a group of strange engineers again. I want that Honda to continue.
"That made Honda, Honda, in the old days, and winning in F1 brings that kind of engineer to Honda again. I hope this keeps Honda like that.
"The Honda I liked from the old days was with F1. It's not an ordinary company, that's maybe the way Honda becomes an ordinary company – without F1.
"But I hope the old Honda, the strange Honda, that I liked will continue."
PlanetF1.com recommends
F1 rumours: Laurent Mekies part of Ferrari mass exodus? Leclerc meets Ferrari president
Is Max Verstappen the modern day equivalent of Ayrton Senna?
Helmut Marko 'just joking' about questioning legality of Aston Martin AMR23
Formula 1 needs an 'official' Honda commitment again
While the rules in Formula 1 prevent customer teams from being at a disadvantage by that status, it does always bring benefits when they can be a factory outfit, and Honda's recent success will make them a major draw for any team interested in that status from 2026.
Honda did not get it right initially during their failed McLaren reunion, but more than redeemed themselves when they partnered with the Red Bull squads, helping the Red Bull team return to title-winning ways, while Red Bull's sister team AlphaTauri also picked up a win via Pierre Gasly at the 2020 Italian Grand Prix.
Honda would be a fantastic addition to the pool of manufacturers from 2026, these power units featuring a greater reliance on electrical power and the use of fully-sustainable biofuels, which is of course in line with Honda's pursuit of a greener future. From a sporting and business side, it would make sense.
And considering the continued success for Honda in Formula 1, Red Bull having made a dominant start to F1 2023, it would feel like a major opportunity missed if Honda were not on the scene in 2026.