Honda credit McLaren struggles for building title success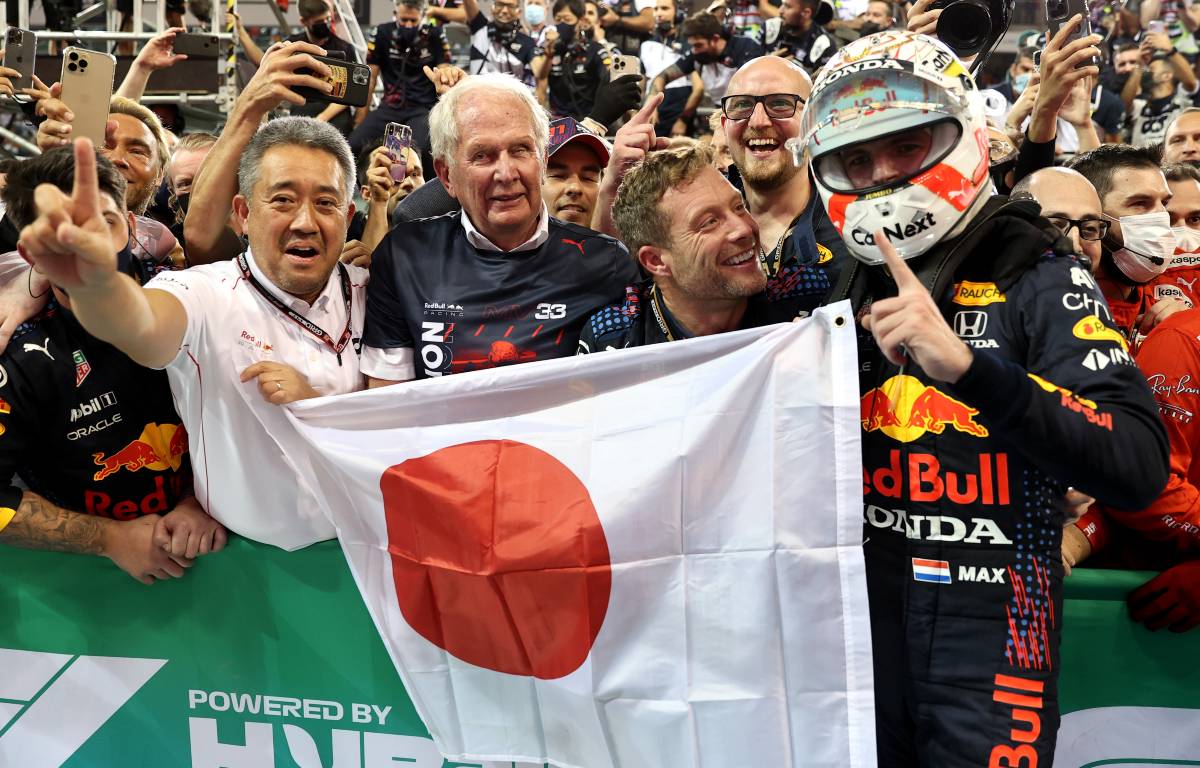 Honda's F1 boss believes the foundations for Max Verstappen's World Championship success were laid during the company's unsuccessful link-up with McLaren.
After a six-year break from Formula 1, Honda returned in 2015 as engine supplier to McLaren, with whom they had teamed up to win four consecutive Drivers' and Constructors' Championships from 1988-91.
But the reunion did not work out as no podium finish materialised in three years, before the Japanese manufacturer instead teamed up with Toro Rosso in 2018 and their 'sister' team, Red Bull, the following season.
Towards the end of 2020, Honda announced they would leave F1 after the 2021 campaign – but they did so on the highest of notes, with Verstappen clinching the Drivers' crown at the last of the 22 races in Abu Dhabi.
Although the 2015-17 spell with McLaren was probably best forgotten by all parties involved, Masashi Yamamoto, the Honda F1 managing director, says much was taken on board in that time that was put to good use with Red Bull, culminating in Verstappen's title triumph.
"All the fundamental basis we have now that allows us to fight for the championship was built up in the McLaren days, so we achieved a lot of things there," said Yamamoto, quoted by Formula1.com.
"It was just a shame we respected each other too much and it meant it didn't really work well, because we respected them and they respected us but it didn't quite click.
"But we learned many things, and that learning has accelerated our development in this Red Bull era."
As Honda say their latest goodbye to Formula 1, Yamamoto reflected on the outstanding moments, both good and bad, during this seven-year stint with McLaren and the two Red Bull teams.
"Bahrain in 2017 was the toughest moment for us as Honda," reflected Yamamoto. "Many MGU-H failures made it tough. We learned the MGU-H technology is really hard and difficult.
"We learned a lot about it during the McLaren days, which can be seen as a positive as we got something out of it. It was tough but we learned many things.
"My best memory [with McLaren] was 2017 and the Spanish Grand Prix qualifying. I got goose-bumps. It was when we got our first Q3 result that year, seventh place – it was a great performance from Fernando [Alonso]."
And with Red Bull? Speaking before the 2021 title had been secured, Yamamoto said: "For me, the first podium in Australia, the first race together, was the on-track highlight of our time together so far (Verstappen finished third).
"I was really happy we could achieve such a result with them, and it was the result that gave me true confidence it was the right decision and we can win together with this team. I actually expected the first win."
Red Bull will bring the engine operation in-house next year after the Red Bull Powertrains division, which will initially receive assistance from Honda, was set up at their Milton Keynes base.
Red Bull achieve their ultimate goal
Things fell Max Verstappen's way in the end, but Red Bull played the team game to perfection.