Did Hamilton rejoin the track in an unsafe manner?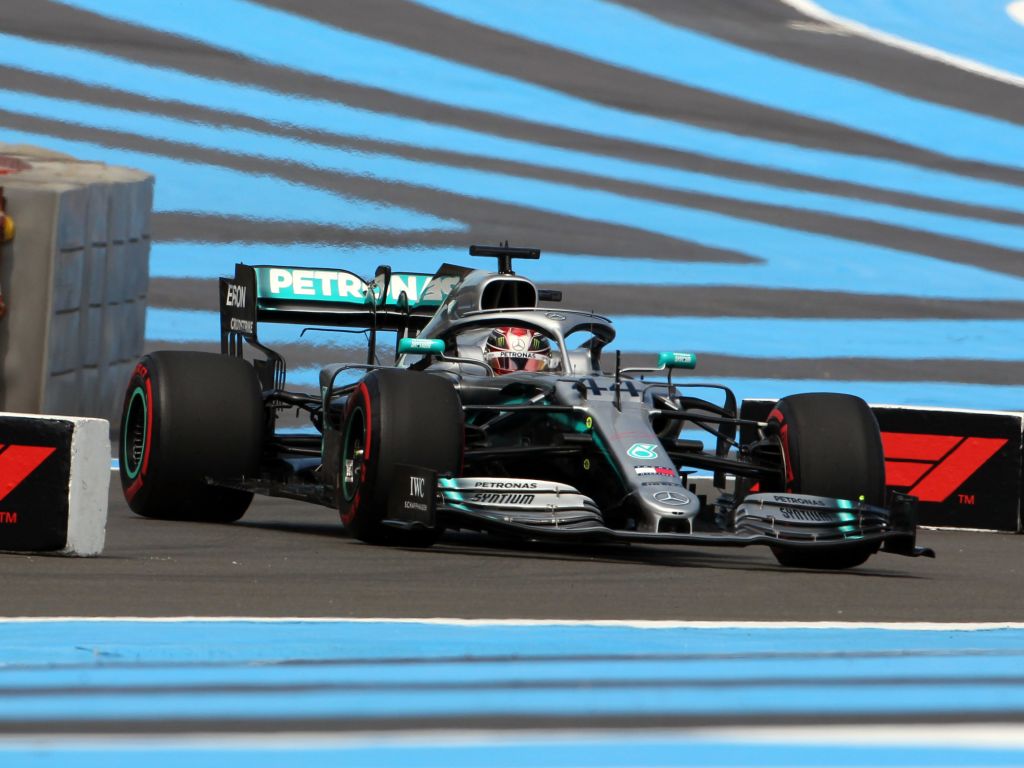 Lewis Hamilton will be investigated after FP2 for a possible unsafe return to the track, oh how the tables turn.
Here's how Friday running played out at the Circuit Paul Ricard…
Renault made sure to shut down any conspiracy theories early…
NEWS 🛠: We will introduce a new Spec B ICE this weekend on Daniel's car. This ICE represents a good step forward on performance. Nico will take his new engine at a future race, but as he will incur a penalty for exceeding the three ICEs permitted per year, […] pic.twitter.com/aa7PasQFOq

— Renault F1 Team (@RenaultF1Team) June 21, 2019
Nicholas Latifi was back behind the wheel of a Williams, this time replacing George Russell for FP1.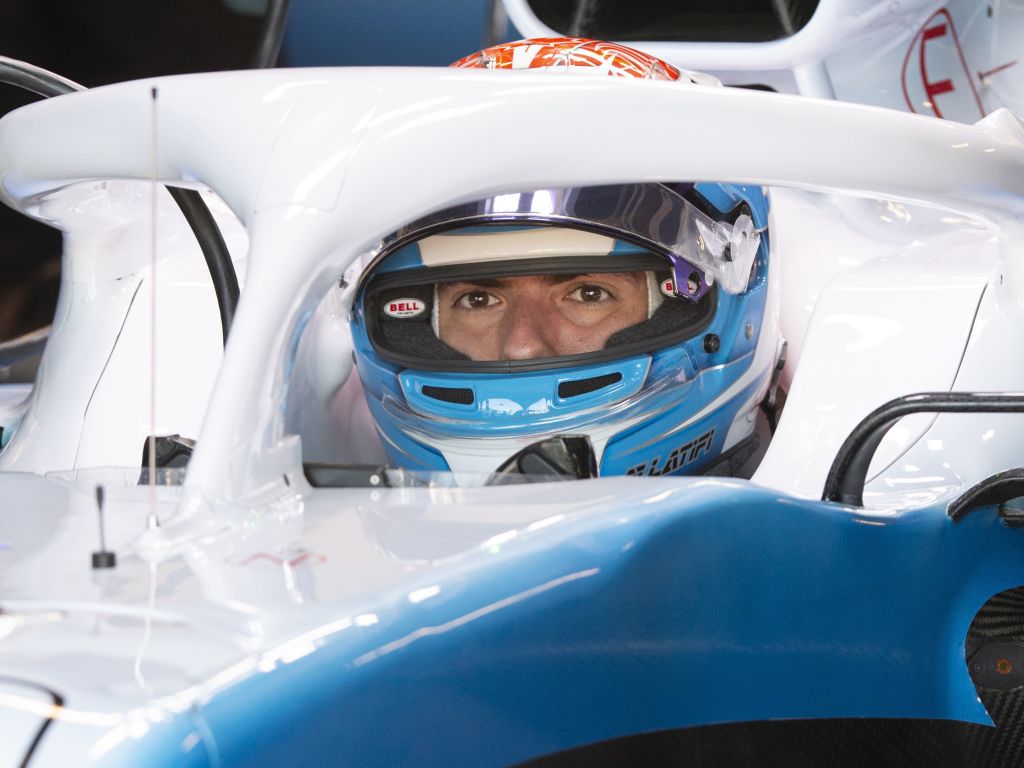 Most of the grid decided to play the waiting game, but Ferrari headed out for some early running.
Early days in FP1, but @Charles_Leclerc is on top of the time sheets

He posts a 1:35.822 as he stretches the SF90's legs #F1 #FrenchGP pic.twitter.com/xv4TfD0rl6

— Formula 1 (@F1) June 21, 2019
The top runners began to awaken – Valtteri Bottas pumped in a 1:34.695 to take over P1. His team-mate Lewis Hamilton and Red Bull's Max Verstappen were also looking handy around Paul Ricard.
#FP1 40/90 MINS: Times changing everywhere!

Both @LewisHamilton and @ValtteriBottas trading times at the top with other teams whilst the @PaulRicardTrack continues to rubber in.

1️⃣ #VB77 ⏱ 1:34.500s
3️⃣ #LH44 ⏱ 1:34.864s#UnfairAdvantage 🇫🇷 #FrenchGP #F1 pic.twitter.com/eqdTYg2pA0

— Pure Pit Wall (@PurePitWall) June 21, 2019
The Dutchman pushed a little too hard as he spun the RB15 heading into Turn 8.
Spin cycle 🔄#F1 #FrenchGP 🇫🇷 @Max33Verstappen pic.twitter.com/pso8R1ks6V

— Formula 1 (@F1) June 21, 2019
The Mercedes pair stretched their advantage at the top, while Charles Leclerc improved to P3.
#Charles16 clocking 1:33.111 #FP1 #FrenchGP 🇫🇷

— Scuderia Ferrari (@ScuderiaFerrari) June 21, 2019
Pierre Gasly joined his Red Bull team-mate in taking a spin across the run-off.
Gasly loses the rear and spins – both Red Bulls struggling to keep it in a straight line!#FrenchGP #F1

— Lights Out ●●●●● (@LightsOutF1Blog) June 21, 2019
A Mercedes one-two. Wow.
🏁🇫🇷 FP1 Result:

1. Hamilton (1:32.738)
2. Bottas (+0.069)
3. Leclerc (+0.373)
4. Verstappen (+0.880)
5. Vettel (+1.052)#FrenchGP #F1 pic.twitter.com/YFMpfSscei

— Lights Out ●●●●● (@LightsOutF1Blog) June 21, 2019
The cameras captured Ferrari officials heading in and out of the FIA building. The world of motorsport was waiting to hear finally whether they would be allowed to appeal Sebastian Vettel's Canadian GP penalty, but a far more serious crime had been committed.
Bottas is chewing gum AND drinking coffee at the same time?! That's got to be worth a penalty. #F1

— Chris Medland (@ChrisMedlandF1) June 21, 2019
This session was hot, hot, hot.
It's a lovely day for #FP2…#FrenchGP practice @5liveSport
👉 https://t.co/MBuUjPD0dM #bbcf1 pic.twitter.com/loeifQ51lU

— BBCF1 (@bbcf1) June 21, 2019
Seb made some friends early on…
"Hi buddy! How are you?" 🤔#F1 #FrenchGP 🇫🇷 pic.twitter.com/QAJpK1tOIK

— Formula 1 (@F1) June 21, 2019
After finishing P7 in FP1, Lando Norris was looking very impressive again in the afternoon session.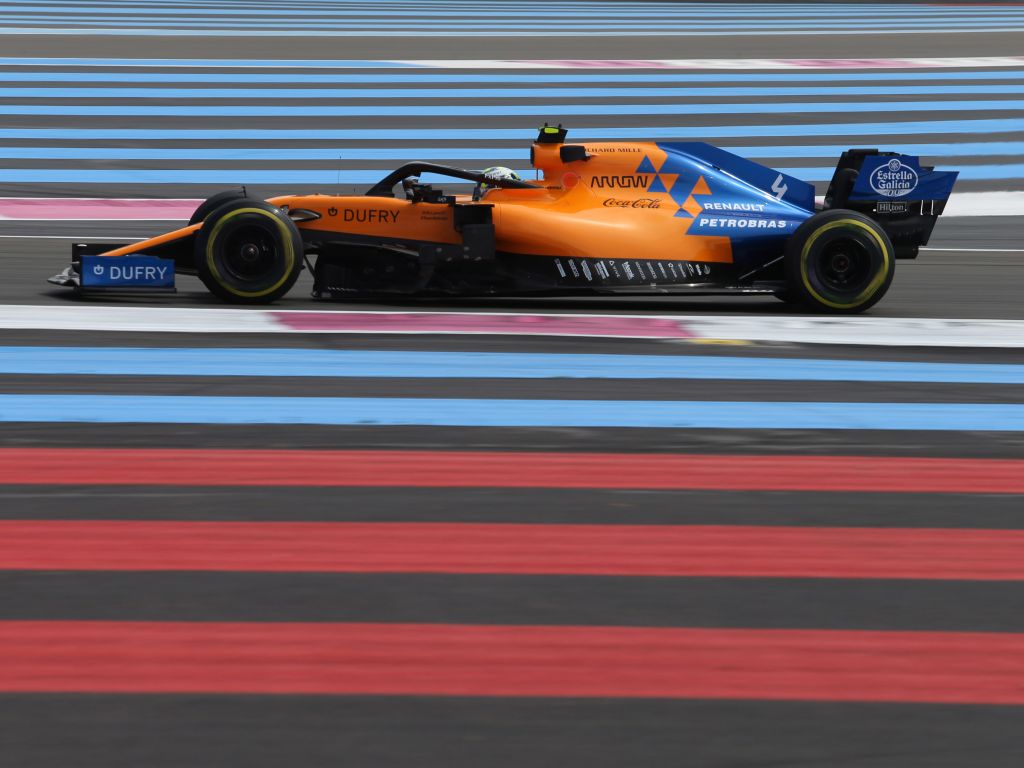 Mercedes soon had enough of Ferrari and Norris' advances though…
FASTEST TIMES: 30 MINS INTO FP2

1 Bottas 1:31.110 📸
2 Hamilton 1:31.361
3 Verstappen 1:32.067
4 Norris 1:32.468
5 Gasly 1:32.497#F1 #FrenchGP 🇫🇷 pic.twitter.com/Q4YJ88uu9B

— Formula 1 (@F1) June 21, 2019
Softs on and porridge supplied, the dominance only grew for the Silver Arrows…
watch out everyone valterri just activated porridge mode https://t.co/LaAQwVVlch

— iGP Manager (@iGPManager) June 21, 2019
Meanwhile there were issues for Hamilton as he had a major off, but as he rejoined the track an approaching Verstappen went wide. The stewards announced this would be investigated after the race.
Lewis Hamilton clearly rejoining the track in an unsafe manner here.

*ducks for cover* #F1 pic.twitter.com/kqgOrBZQ8X

— Planet F1 (@Planet_F1) June 21, 2019
30 minutes to go and Verstappen was now over a second slower than Bottas, while also 0.4s down on Vettel in P4 – that moment with Hamilton did him no favours.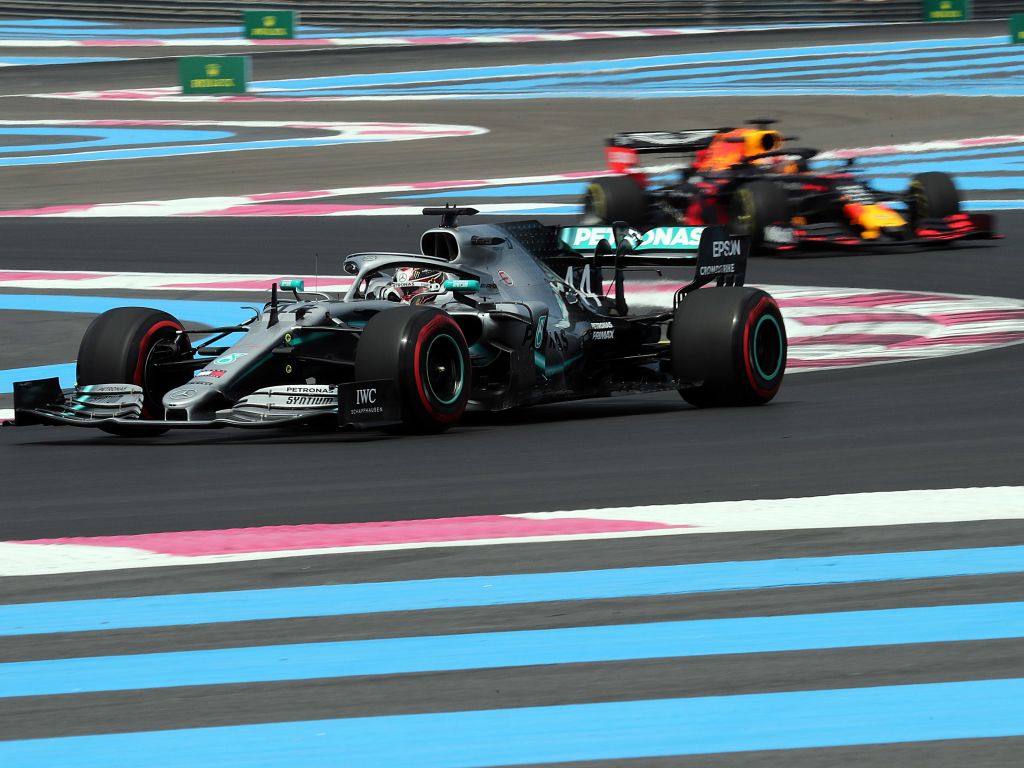 Another dominant session for Mercedes came to an end, but all eyes now will be on the outcome of Ferrari's hearing and the stewards' decision on the Hamilton/Verstappen case.
🏁 TOP 10: END OF FP2 🏁

BOT 📸
HAM
LEC
VET
NOR
VER
SAI
GAS
RAI
MAG#F1 #FranceGP 🇫🇷 pic.twitter.com/ZDtiBoZJ0Y

— Formula 1 (@F1) June 21, 2019
Follow us on Twitter @Planet_F1 and like our Facebook page.