Honda's decision to leave Formula 1 won't affect Yuki Tsunoda's chances of securing a F1 promotion with AlphaTauri, says Franz Tost.
Honda announced last week that 2021 would be its final season in Formula 1, leaving Red Bull and its junior team, AlphaTauri, hunting for a new engine supplier.
But it is not just Red Bull and AlphaTauri who now have to make new plans, the company's decision has also cast doubt on Tsunoda's future in motor racing.
Currently competing in Formula 2, the 20-year-old Honda protege is being tipped to step up to Formula 1 next season should AlphaTauri decide not to continue with Daniil Kvyat.
According to the rumour mill, Red Bull had been hoping that by placing the driver in its junior team, it could persuade Honda to stay in Formula 1.
That, though, is definitely not the case.
Tost, however, insists Honda's decision to leave will not impact Tsunoda's chances of stepping up.
"Scuderia AlphaTauri currently has two fast drivers with Pierre Gasly and Daniil Kvyat," said the AlphaTauri team boss.
"We will do the young driver test day with Yuki Tsunoda and this has nothing to do with the decision from Honda that they will not continue after '21.
"The philosophy at Red Bull is always the performance and if Yuki performs well and he is doing a really good job in Formula 2 – he has won two races this year, at Spa and Silverstone if I remember rightly and in Austria as you remember hopefully, he was leading the race in the wet until a few laps to go and because of radio problems he couldn't win this race.
"He is doing a really good job and this is decisive, the performance of the driver and this was always the philosophy and this will always stay like it is and then we will see what Red Bull decides regarding their drivers for 2021."
Tsunoda will drive AlphaTauri's F1 car during the post-season young driver test in Abu Dhabi in December.
Get your hands on the official AlphaTauri 2020 collection via the Formula 1 store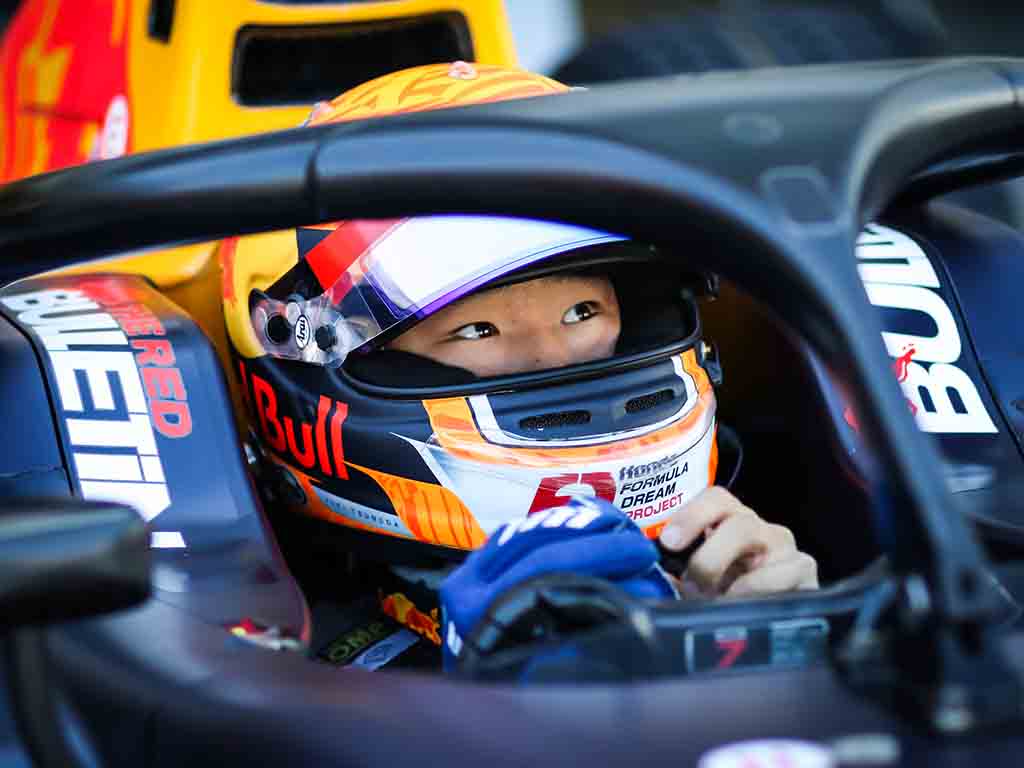 Meanwhile Honda F1 chief Masashi Yamamoto says the company will continue to back Tsunoda but that it is the driver's results that will earn him a Formula 1 promotion.
Personally, I don't think our leaving has any impact there.
"Red Bull don't just let anyone drive their cars.
"I think they will be evaluating him strictly as a Junior driver and also it depends on his Formula 2 results as well.
"But we'd like to back him up where we can."
Follow us on Twitter @Planet_F1 and like our Facebook page.