Honda identify ideal number one target for Aston Martin seat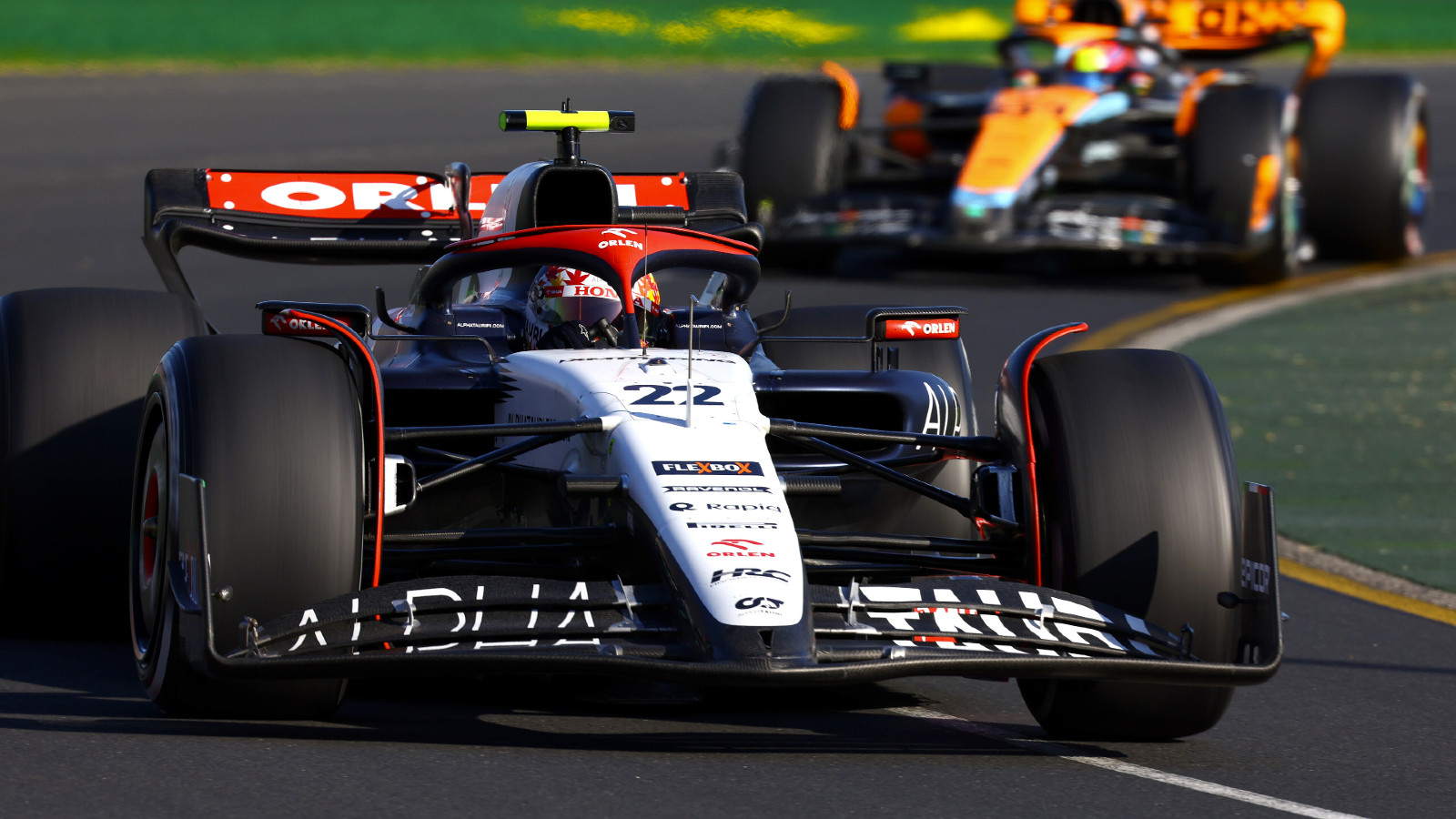 Honda have an eye on one of their academy graduates in Yuki Tsunoda to make the switch to Aston Martin following confirmation of their upcoming partnership.
After recent speculation, Aston Martin and Honda duly confirmed the news that they will be joining forces as of the 2026 campaign, when the new generation of power units come into effect.
That means the team for the first time will become a works outfit, enjoying exclusive use of the Honda power unit.
Of course there is still the best part of three seasons to go until F1 2026 comes around, so at this point, as Honda admit, it is very hard to nail down what the Aston Martin driver line-up, currently consisting of Fernando Alonso and Lance Stroll, would be looking like by then.
However, with Honda having their own catalogue of racing proteges, the firm do hope that some of them can "become candidates" for an Aston Martin seat as part of this link-up.
And the driver clearly in mind is their academy graduate Tsunoda, who has raced with Red Bull's sister team AlphaTauri since his Formula 1 debut in 2021.
"He is originally from our school and in Formula 1 he is doing very well," Watanabe said at the announcement of Aston Martin and Honda's partnership. "We're very happy to see him succeeding.
"But talking about the future, we still have three years to go so it's too early for us to say what will happen. I don't think it's the time to talk about this.
"But we're hoping that he will become a candidate. But it's up to the team to make the final decision."
Aston Martin's CEO Martin Whitmarsh shares the enthusiasm in Tsunoda's progression at AlphaTauri, and believes the Japanese racer would "love" to continue that Honda association over at Aston Martin.
And as for whether the team would like to see that happen as well, Whitmarsh openly confirmed that Tsunoda would be a driver of interest.
"He's making a great impression this year," Whitmarsh said of Tsunoda. "He's very young still, but relatively experienced but I think he's made great progress. It's tremendously exciting.
"I'm sure our driver line-up will evolve before 2026. Ultimately Honda and Aston Martin want to have the very best two drivers we can have in the cars. We are here to win, as are Honda, so in 2026 we have to start winning together. We have to have great drivers.
"He must be considered as a candidate. I'm sure he would love to drive a Honda-powered car.
"Let's see how he makes progress in the next couple of years and hopefully we can have some serious discussions together."
PlanetF1.com recommends
Alternative Lewis Hamilton move suggested, despite Ferrari offer 'under consideration'
Honda president weighs in on the possibility of reuniting with Fernando Alonso
Lance Stroll an Aston Martin barrier for Yuki Tsunoda?
While Tsunoda's Formula 1 security was not always in great health during his first two campaigns with AlphaTauri, the 23-year-old is now starting to come good on the prediction of his retiring team boss Franz Tost that every driver needs three years to get up to speed in Formula 1.
Tsunoda seems to comfortably have the beating of new team-mate Nyck de Vries, a former GP2 and Formula E champ, and Tost reckons that Tsunoda is on the way to being a Red Bull-worthy driver in the coming years.
It seems Red Bull though are playing the waiting game, team boss Christian Horner reckoning Tsunoda is not at that level yet, and as the situation with Pierre Gasly proved, impressing at AlphaTauri is no longer a clear-cut route into the Red Bull line-up.
If there was a vacancy then at Aston Martin, in theory it would make a lot of sense for them to turn to Tsunoda, but it feels like unless he gets the chance before then to prove himself in a car fighting for the top spots, then the presence of Stroll may be a stumbling block.
With the Alonso and Stroll pairing, Aston Martin have that blend of a proven star in two-time World Champion Alonso, alongside Stroll who is doing his part to pick up the points to help Aston Martin hold on to P2 in the early Constructors' standings.
Tsunoda, unless things change dramatically, lacks that kind of star power and known quantity feel which Alonso has, and it is highly unlikely that team owner Lawrence Stroll would sack his son Lance, who holds the role which realistically Tsunoda would be expected to play.
This really is a situation which will unfold in time, and could potentially even be a very early difficult discussion between Aston Martin and Honda.