Horner 'can't see' why Haas kept Grosjean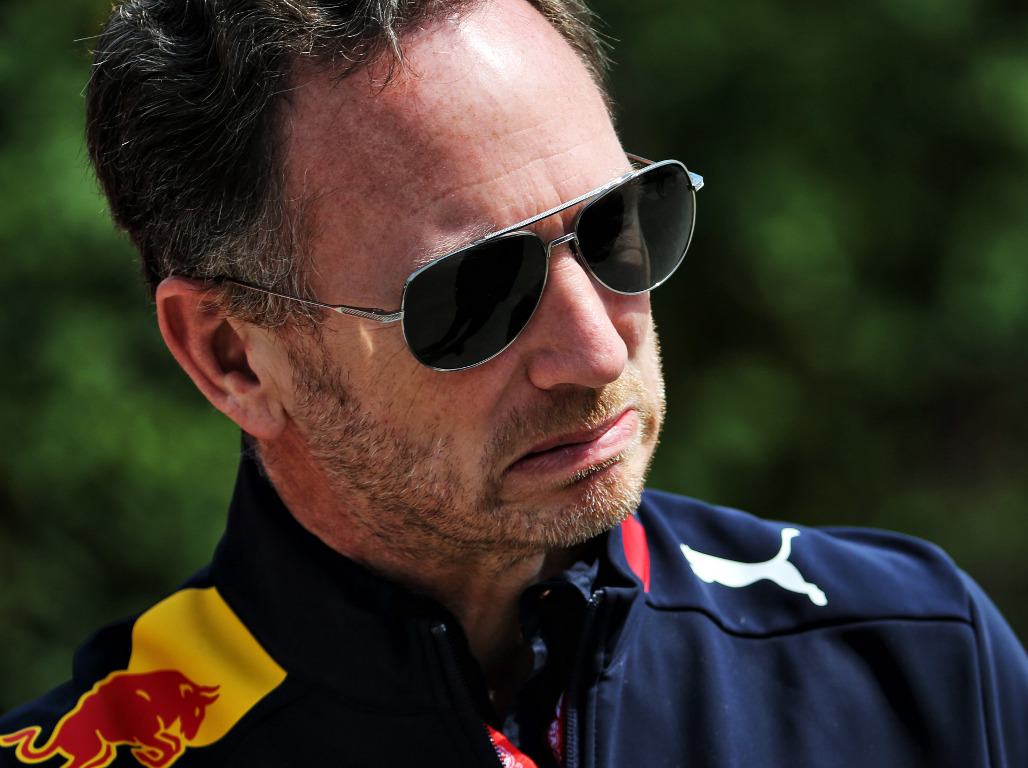 Red Bull boss Christian Horner is a little baffled why Haas have decided to retain Romain Grosjean for the 2020 season.
Haas announced on Thursday that the Frenchman, who has struggled for performance and points throughout the 2019 campaign, was being kept on the books to partner Kevin Magnussen for another season.
Horner, speaking at the Singapore Grand Prix, was asked for his thoughts about Haas' decision and, in his kindest words, said that the American outfit had made an "interesting choice".
"I can't see why they have [kept Grosjean]," Horner told Sky Sports F1 in Singapore.
"But that is their choice…they have all the data, all the info. But from the outside looking in you would say that it is an interesting choice."
Haas' decision to keep Grosjean alongside Magnussen leaves departing Renault driver, Nico Hulkenberg, short of options for 2020.
While he said he could not say no to Red Bull and partnering Max Verstappen next season, Horner has cooled those rumours by saying it would be difficult to see Hulkenberg at Red Bull given he already has Alex Albon, Daniil Kvyat and Pierre Gasly to choose from.
"Nico [Hulkenberg] is a quality driver and deserves a seat in Formula 1," Horner added.
"It's a bit strange he finds himself potentially on the benches.
"But as far as Red Bull is concerned, we have got our pool of young talent. We don't need to look outside of that, so it would be very hard to imagine Nico being a factor in our thinking for next year."
Follow all the action from the Singapore Grand Prix with the PlanetF1 live centre