Horner: Home race win 'is a dream result'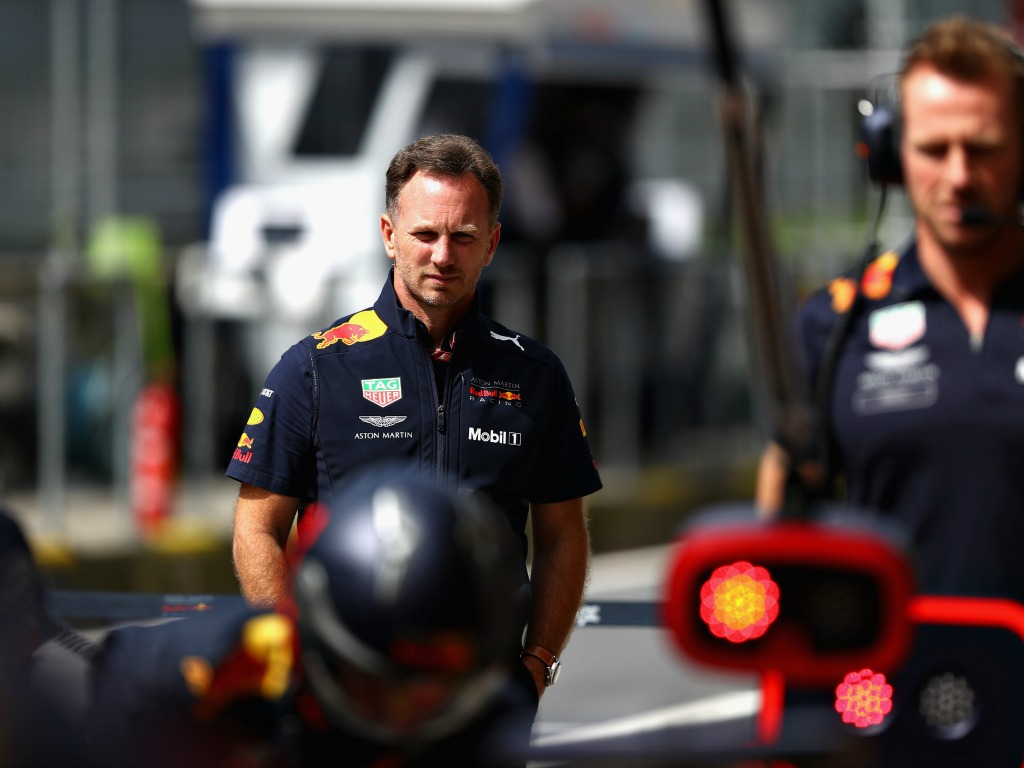 Christian Horner has described winning Red Bull's home grand prix as a "dream result", with Max Verstappen taking victory in Austria.
Max Verstappen won the Austrian Grand Prix to give Red Bull their first ever win on home soil as a constructor.
The Dutchman took the victory after starting from P4 in Spielberg on Sunday afternoon, and kept the two Ferraris behind him for the majority of the race.
WATCH: Amazing start to the Austrian Grand Prix
His team boss, Christian Horner, said that Verstappen drove with experience beyond his years.
"Hats off to him, it was a really mature race because the tyres were so crucial," Horner said. "The blisters and everything that is going on, he just managed to keep those temperatures down and managed it all the way through.
"He was keeping the rear left cooler than the rear right and the left here is the on that takes all the load," he continued. "He was constantly asking for information and managing those tyres and that is why they didn't blister up. A very very mature drive."
"It is a dream result," he continued. "Red Bull Ring, Red Bull car, and Max driving an unbelievable race and it was absolutely nailed in the first lap."
Red Bull took the initiative during the VSC period, in which they double stacked their cars, while Mercedes opted not to pit Lewis Hamilton.
Horner was delighted with the call, and said that it was the strategists that helped Verstappen on to victory in Austria.
"The teamwork today, that is why I sent Jonathan up to get the trophy today," the Red Bull team boss continued. "Two fantastic pit stops, and sharp with the Virtual Safety Car.
"You have to have confidence in your boys to nail a double stop with the proximity that the drivers were in there and we got the best guys in the pit lane, without any shadow of doubt," Horner added. "It was a ballsy call but it was the right thing to do and it paid dividends."
Verstappen kept both Ferraris behind him, with Kimi Raikkonen and Sebastian Vettel finishing on the podium. The Red Bull boss said that the Scuderia could not get close to them in the race.
"They didn't have anything on us today," he stated. ."I think what surprised us was that Sebastian [Vettel] was not going quicker so that when Lewis pitted for his first stop, he didn't come out behind him.
"It showed to us at that point that we didn't think that Ferrari's pace was anything special," Horner added. "Then it is game on for the rest of the race."
However, it was not all plain sailing for the team, as birthday boy, Daniel Ricciardo, retired from the grand prix. Horner said that the team tried to keep the Australian out there while they looked for a fix, but it was not to be.
"We had to make that next stop and then we started to see an exhaust leak where temperatures were going through the roof but we thought 'we will keep going' in the hope that we could try and do things to try and cool it down but I think that is ultimately what has caused his failure," Horner commented.
Next week it is the British Grand Prix, and Horner is looking for the exact same result in a week's time.
"Red Bull car, Red Bull Ring, Dietrich Mateschitz (Red Bull co-owner), for everything that he has put in to Formula 1," Horner added. "He is here today to see this, it couldn't be better. Just got to do it again for our local race."