Horner: Mercedes getting 'dose of our medicine'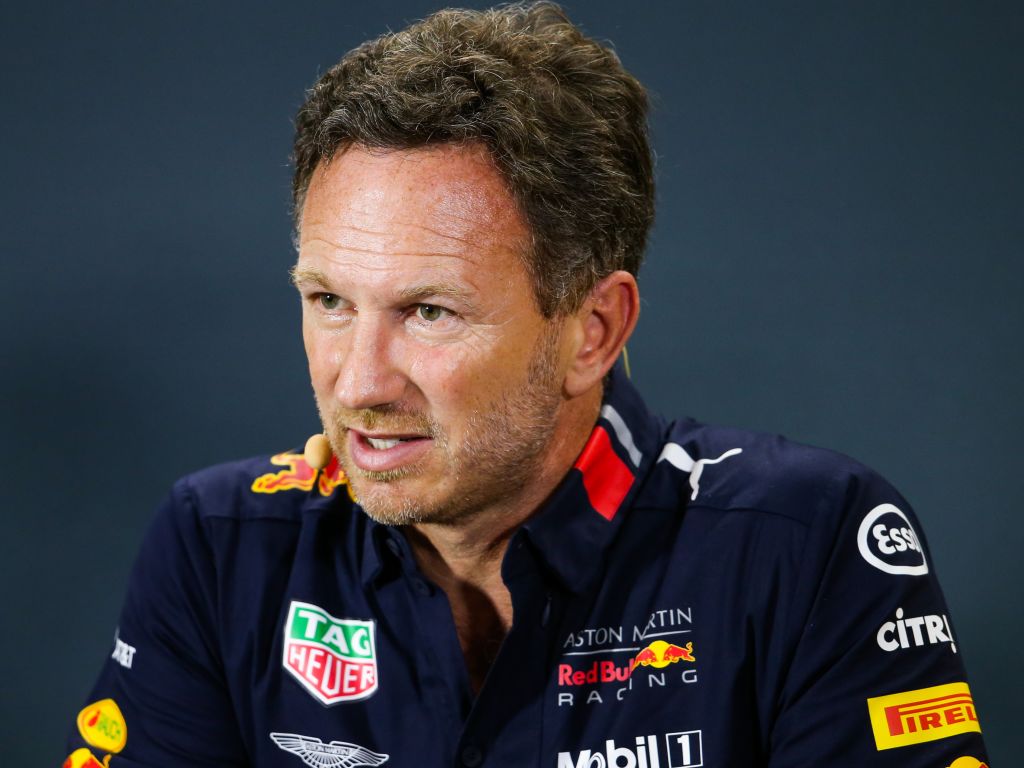 Red Bull principal Christian Horner believes that Ferrari's recent domination is giving Mercedes a "dose of our medicine".
Back-to-back wins for the Scuderia at Spa and Monza was probable given their impressive straight-line speed, but few expected them to take a one-two at the Singapore GP on a technical track that shouldn't have suited their low-downforce SF90.
A few "new bits" were brought to the Marina Bay Circuit by Ferrari, but it seems those "bits" have now brought the Scuderia to life on more than just fast circuits, potentially leaving Mercedes in a spot of bother.
The Silver Arrows have dominated the turbo-hybrid era, and while the late Ferrari resurgence is unlikely to deny them a record sixth-straight Drivers' and Constructors' double, Horner believes Mercedes are now feeling what it has been like for Red Bull to put up with their dominance over recent years.
"It's extremely impressive. They [Ferrari] are the benchmark in the engine department in Formula 1 at the moment," Horner told Channel 4.
"Mercedes were there for four-and-a-half years and suddenly, they've got a dose of our medicine, looking at the speed traces going ballistic.
"Hats off to the Ferrari guys, they've found a way of extracting that horsepower and it's up to the rest of the competition to narrow that gap."
Horner isn't sure where Ferrari have found this spike in performance from, but believes there is no simple "silver bullet".
"To be honest I don't know, it's a pretty closed shop in Ferrari," he admitted.
"They are pushing the boundaries and you have to think some of it is coming from the electrical power, the combustion I think they've got some pretty juicy fuels that they're running as well.
"It's probably a combination. These things are never usually a silver bullet, it's probably a combination of factors."
Follow us on Twitter @Planet_F1 and like our Facebook page.