Horner 'nearly got violin out' for Hamilton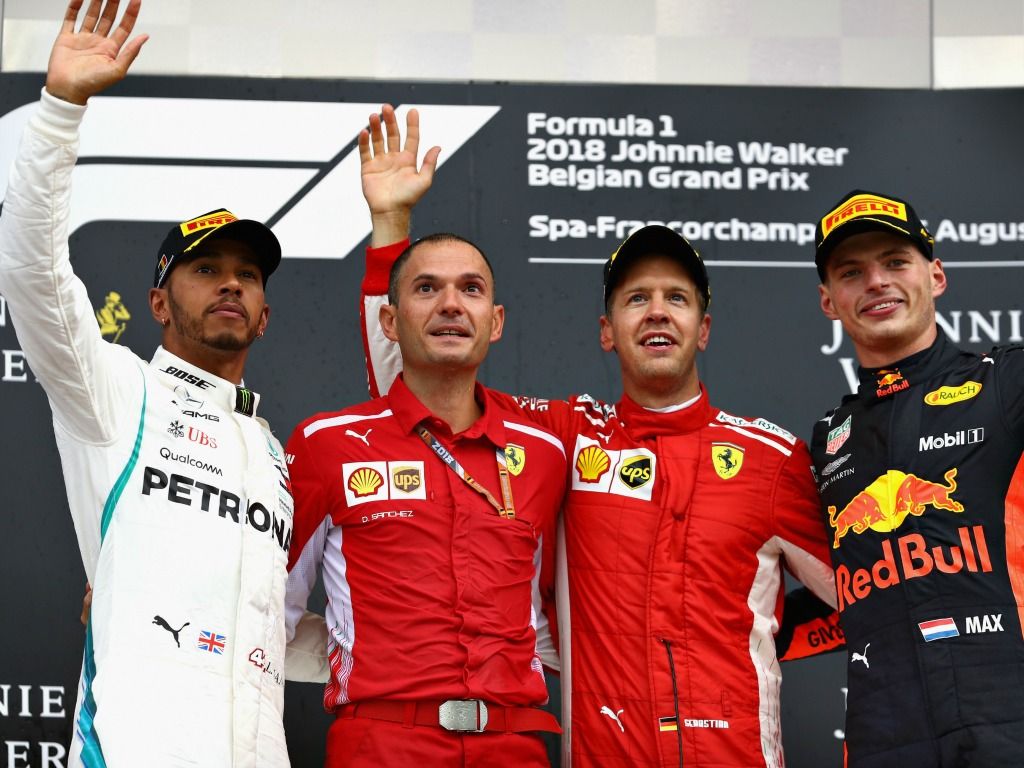 Lewis Hamilton received no sympathy from Red Bull boss Christian Horner as Ferrari powered to victory in Belgium.
Hamilton's World Championship lead has narrowed from 24 points to 17 after he conceded that he was "blitzed" by his title rival Sebastian Vettel and his SF71-H.
The Brit also said in his post-race interviews that Ferrari had "a few tricks" on their car, but clarified those comments and denied that he was suggesting the Scuderia were cheating.
But, as Hamilton bemoaned the power of the Ferrari and how Vettel went past him on the Kemmel Straight "like I wasn't even there", Horner was not ready to give Hamilton a shoulder to cry on.
The Red Bull boss was asked if he took confidence from the performance of Pierre Gasly and Honda as they took P9 on a power-hungry circuit, and replied: "[Honda] need to make a step.
"As you can see, Ferrari and Mercedes… just to hear Lewis moaning about Ferrari, I nearly got my violin out!
"But the gap is significant. I think if we just close that, and Honda are making great progress, they're scoring points regularly, Pierre [Gasly] has been very, very upbeat about them and you can see they're making headways."
FIA director Charlie Whiting was also "amused" by Hamilton's post-race comments about Ferrari.
"I'm quite amused about it really," Whiting said. "Because we know quite a lot about Ferrari's car and there is no way Lewis would know about anything about the Ferrari car.
"They are doing a good job at the moment and Mercedes have got to try to counter that, haven't they?"
Follow us on Twitter @Planet_F1 and like our Facebook page