Horner: New rules should be delayed until 2022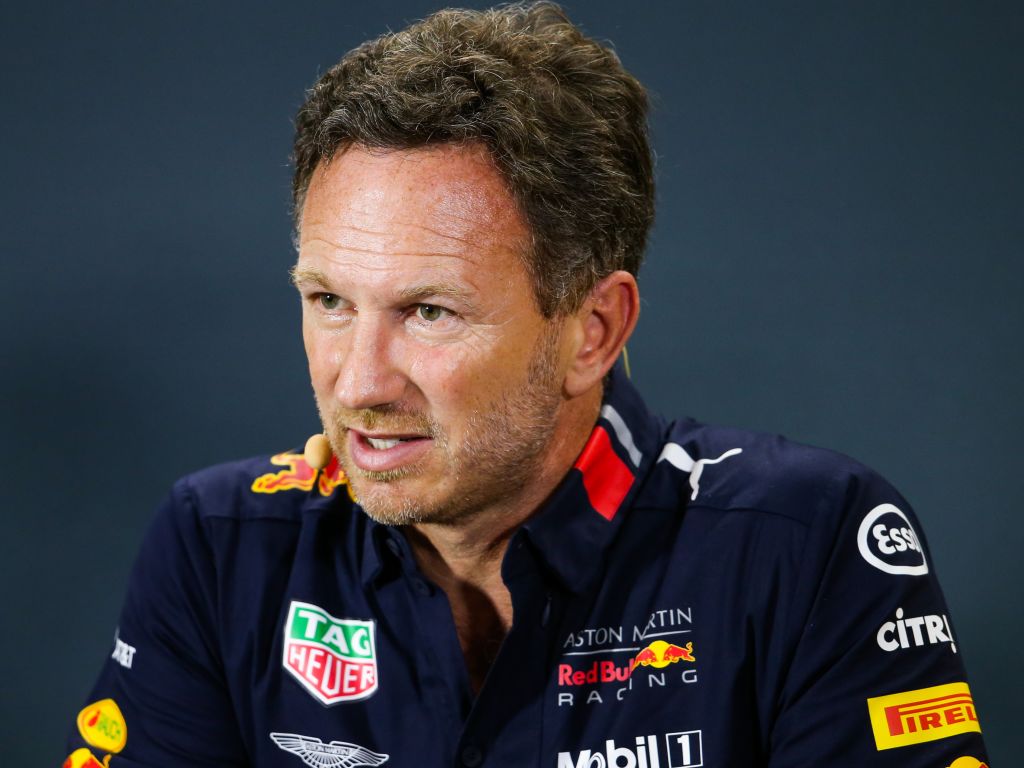 Red Bull principal Christian Horner believes the new 2021 technical regulations are "underdeveloped" and should be pushed back until 2022.
Formula 1 will look to bring in new financial and technical rules from 2021, aimed at making the series more exciting, unpredictable and affordable.
The regulations will be finalised at the end of October and F1's stakeholders met in Paris last week for teams to voice any last-minute concerns.
Horner revealed that one of the ideas proposed was to bring in the $175million budget cap for 2021, but hold off on the new regulations until 2022, though this has reportedly been dismissed by F1 bosses.
The hope was that this would stop the top teams from spending big next season, giving them an instant advantage over the rest of the field in 2021.
"With hindsight we would have been better bringing the cap in first for 2021 and taking more time to develop these regulations and bring them in for 2022," Horner told Autosport.
"It's impossible to bring that cap forward into 2020. You'll never achieve agreement on it.
"The budget cap is ultimately a sensible thing for F1 but the interim period of 2020 with the current regulations we have as teams build up for 2021, with unrestricted spend, makes it a very expensive year.
"An opportunity has perhaps been lost to have had that process more controlled under the cap, and delay these regulations and evolve them."
Horner is also concerned that the concept for the 2021 cars is "underdeveloped", a view also shared by Mercedes boss Toto Wolff.
"The car and the concept looks very underdeveloped at the moment," Horner explained.
"Another 12 months taken to develop that concept and bring in something that works, perhaps addresses some other issues like weight, would have been perhaps a more beneficial approach."
"But as Christian said, I think they [the new rules] are not very mature," Wolff added.
But, Wolff was also clear that he didn't see a way that the new regulations could be delayed beyond 2021.
"I don't think the regulations are going to be stopped," he stated.
"It's been made very clear that this is moving forward.
"There will be tweaks and changes in detail and interpretations.
"But broadly, it's moving forward."
At the other end of the spectrum are teams like McLaren who are eager for the new rules to be signed off and introduced.
"We like what is on the table now, what's coming in on the technical side, sporting side and financial side," said their team principal Andreas Seidl.
"We're just waiting now for 31 October, to see the publication of these regulations, and see what we have to work to for 2021 onwards."
Follow all the action from the Mexican Grand Prix with the PlanetF1 live centre