Horner on Verstappen pass: What F1 should be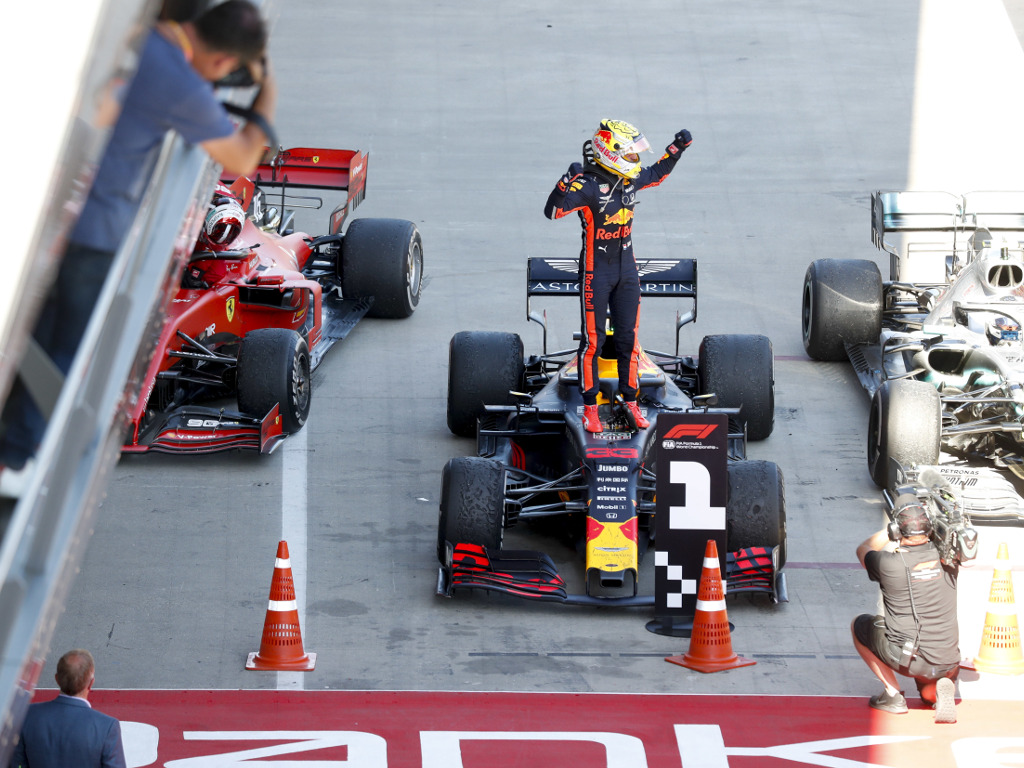 Christian Horner has praised Max Verstappen's overtaking move on Charles Leclerc, the one that handed the Red Bull driver the Austrian Grand Prix win.
Verstappen was a man on a mission on Sunday as he raced his way towards the chequered flag at Red Bull's home track.
Passing first Sebastian Vettel and then Valtteri Bottas, the Dutchman closed up on race leader Leclerc with just a handful of laps remaining.
Putting his fresher tyres to great use, Verstappen overtook the Ferrari driver for the lead at Turn 3, clashing wheels in the process.
Verstappen raced to the victory, his first of this season.
"It was hard racing, fair racing, it's what F1 should be," Horner said.
The Red Bull team boss was impressed with his driver's performance on the day, saying he had to do it the "hard way.
"We had to pass three of the four main opposition. Max did that today.
"To win here in Austria, Red Bull car, to get Honda's first win as well since 2006, in the style and manner he did was the perfect day for us.
"Tastes even better than last year."
Put to him by Reuters that in Verstappen Red Bull have the best driver on the grid, Horner replied: "I have thought that for a little while."
Follow us on Twitter @Planet_F1 and like our Facebook page.