Horner: Ricciardo pole lap came from nowhere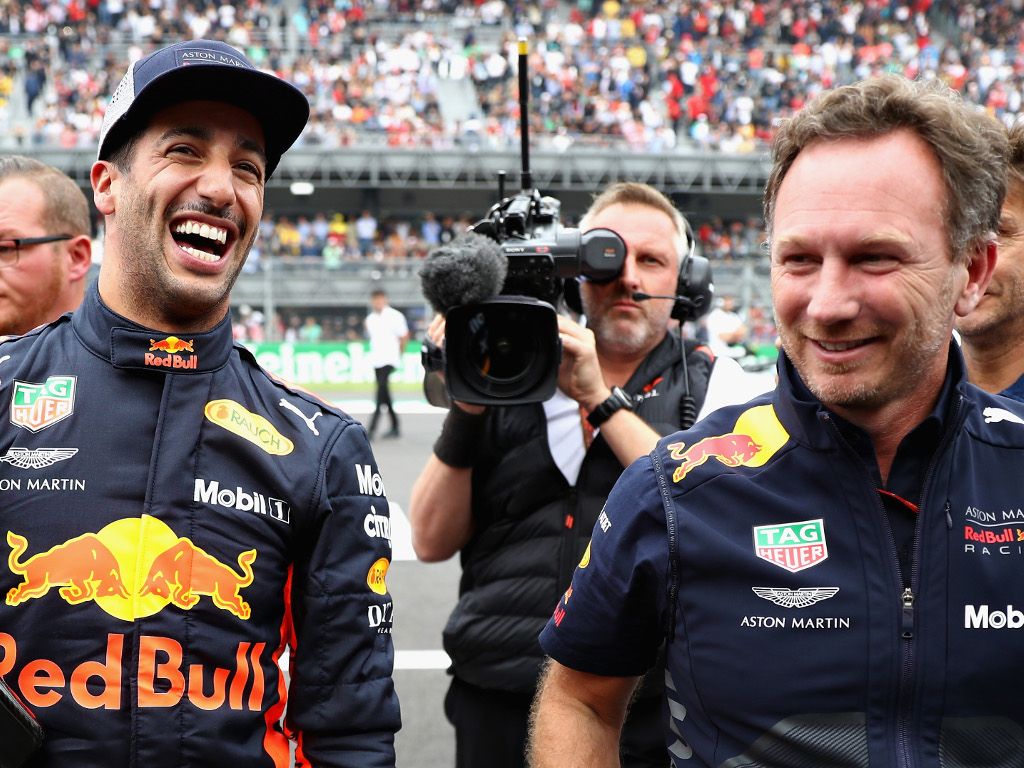 Daniel Ricciardo made it count when it matter most, putting his RB14 onto pole position ahead of Max Verstappen with a "mighty" lap in Mexico.
While Saturday's qualifying was all set up for Verstappen to make history as the sport's youngest ever pole-sitter, topping all three practices in the build-up, it was Ricciardo who stole the show.
The Aussie, who was off Verstappen's pace all weekend, laid down a record-breaking 1:14.759 to beat his team-mate by 0.02s.
"Where did that lap come from?" team boss Christian Horner said on Sky Sports after qualifying. "It was mighty.
"He's been a couple of tenths off all weekend, and then suddenly on that last set of tyres, boom!
"It was just absolutely perfect. Second and third sector he just nailed it. It sort of came from nowhere really!
"You could hear how happy he was on the slow-down lap, so really pleased for him. After his bad luck, I'm so happy for him."
Locking out the front row of the grid, Horner now hopes to see Red Bull race to the 1-2 on Sunday.
"I said coming to this event, this altitude of race brings the engines closer within the bracket of Mercedes and Ferrari," he said.
"We've got a great car, we've got great drivers, and it's been well executed today. We just need to try and convert it into a big result tomorrow."
Follow all the action from the Mexican Grand Prix via our live race centre