Horner urges drivers to work in 'sync' in Mexico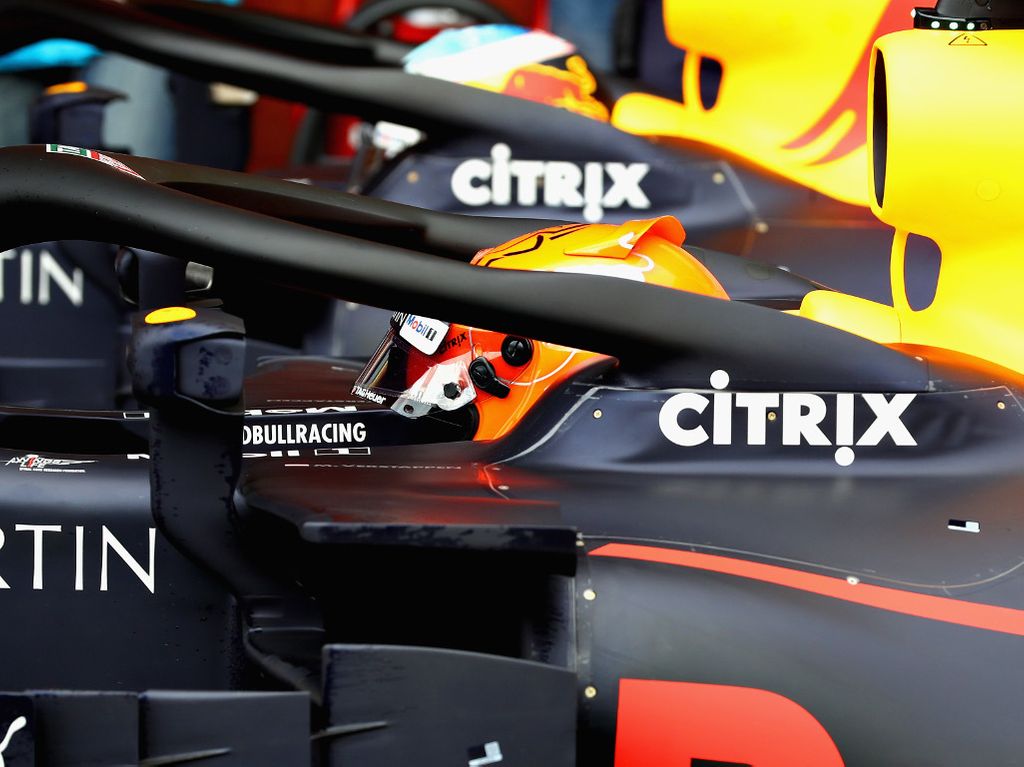 Christian Horner has urged his Red Bull drivers to work together with "synchronise driving" to keep the 1-2 at the start of the Mexican Grand Prix.
Daniel Ricciardo will start Sunday's race from pole position after pipping Max Verstappen by 0.026s in Saturday's qualifying.
The duo line up ahead of Lewis Hamilton and Sebastian Vettel with Horner adamant they need to work together to keep the title rivals behind them.
He told Sky Sports F1: "Synchronise driving down to Turn 1 and drive as wide as you can against that Ferrari and Mercedes on the drag race down to Turn 1.
"We saw in Japan when Sebastian was behind Max, we saw Sebastian on Daniel in Austin last weekend, it [the Ferrari] is so strong in a straight line. And it is the same with Lewis.
"They have to be more focused on what those guys are doing than too focused on themselves. We will discuss all these things in the [pre-race] briefing."
However, the team-mates are free to race one another on the day, Horner only wants them to avoid any contact or mishaps.
"They are free to race, but they have to keep it clean," he said.
"The race isn't going to be won in the first corner, it is all about looking after these tyres.
"They are fragile as hell as we can see, and it will be about making sure we have a strategy that can stay ahead of the Ferrari and Mercedes."
He added: "They both really want it and that is the danger.
"But they are both part of a team and they need to keep that in mind."
Follow us on Twitter @Planet_F1 and like our Facebook page.