Thirteen years ago, Lewis Hamilton came within a point of winning the Drivers' World Championship in his debut season with McLaren.
Although the Englishman fell short of reaching the pinnacle at 22 years of age, few can argue that his past shortcomings haven't been the catalyst behind his recent record-breaking success.
Now, the 36-year-old has seven titles to his name, the same as Michael Schumacher. So, let's analyse how the disappointment of 2007 fuelled his future success.
Suffering Debut Disappointment
After moving from GP2 to Formula One in 2007, few didn't know what to expect from a highly-talented Hamilton. However, after finishing on the podium in each of the first nine races of the season, the British driver didn't take long to showcase his talents. Not only that, but he also won the Canadian and United States Grand Prix, which were his first victories in F1.
However, in the final two races, a debut Championship slipped away from Hamilton. At China, where the 36-year-old led for 31 laps, a driver error saw the Englishman retire after he beached his car in the gravel. Looking back, the seven-time World Champion says that the costly mistake still makes him feel "sick". In the final race, a seventh-place finish in Brazil saw Hamilton finish level on points with his teammate, Fernando Alonso, and one point behind the eventual Drivers' World Champion, Kimi Raikkonen.
Source: Betway
Fascinatingly, as per this blog post from Betway Sportwetten looking at superstar drivers' careers, Hamilton used this adversity to fuel a comeback in 2008. After his one-point loss to Raikkonen in 2007, the Englishman overtook Timo Glock on the final lap of the 2008 Brazilian Grand Prix to claim his maiden title in the McLaren MP4-22. After his narrow defeat to a Ferrari driver in his debut year, Hamilton responded by beating the Scuderia's second racer, Felipe Massa, by one point to win McLaren their first Drivers' World Championship since 1999.
Experiencing Lows to Cherish the Highs
In the four seasons with McLaren after his first title, Hamilton failed to repeat the triumph, finishing outside the top three from 2009 to 2012. Following that, he gambled on a move to Mercedes and won his second Drivers' Championship in 2014 after being pushed to the last race by his teammate, Nico Rosberg. The turbo-hybrid era undoubtedly kick-started the most dominant period in F1 history, with the 36-year-old claiming six titles between 2014 and 2020.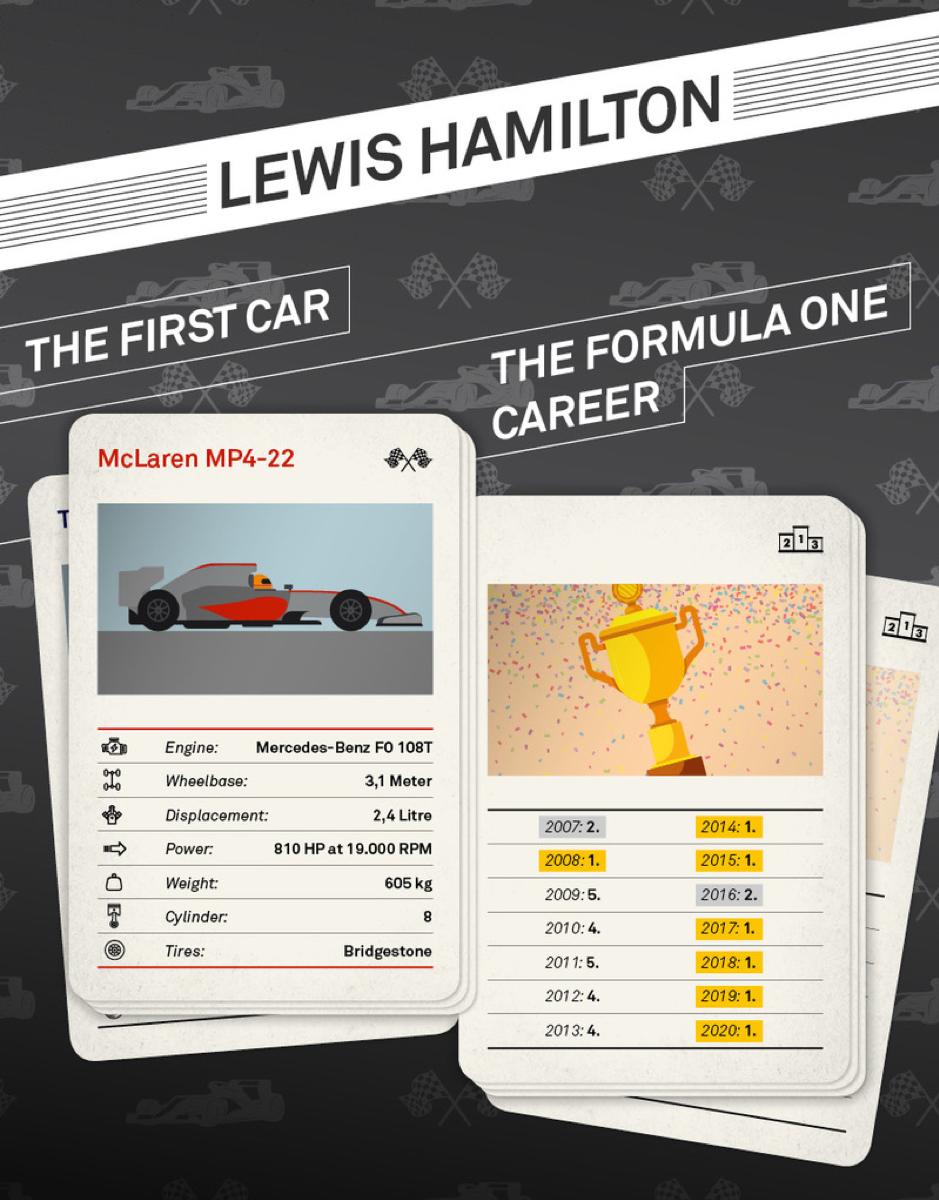 Having equalled Schumacher's record-setting seven titles, Hamilton recently signed a one-year deal for the 2021 season. Despite speculation, the contract doesn't include a 'Verstappen clause', with the Mercedes team boss, Toto Wolff, saying there's no truth to such rumours.
As such, the 36-year-old has the opportunity to cement his legacy as the best F1 driver of all time. While there's nothing to say that Hamilton wouldn't have won seven titles without the infamous 2007 setback, it undoubtedly fuelled his desire to win and rewrite history.
From Whizz-Kid to World Champion
Irrespective of the records that the Mercedes driver holds and may set in the coming years, his inability to forget about China in 2007 speaks volumes about the race's impact on him. If Hamilton claims his eighth Drivers' Championship in 2021, it'll be hard to dispute that he isn't the all-time best. Moreover, it would also be difficult to argue that his debut disappointment hasn't moulded him into a well-rounded racer and winning machine.