How Fernando Alonso is still at the very top of his Formula 1 game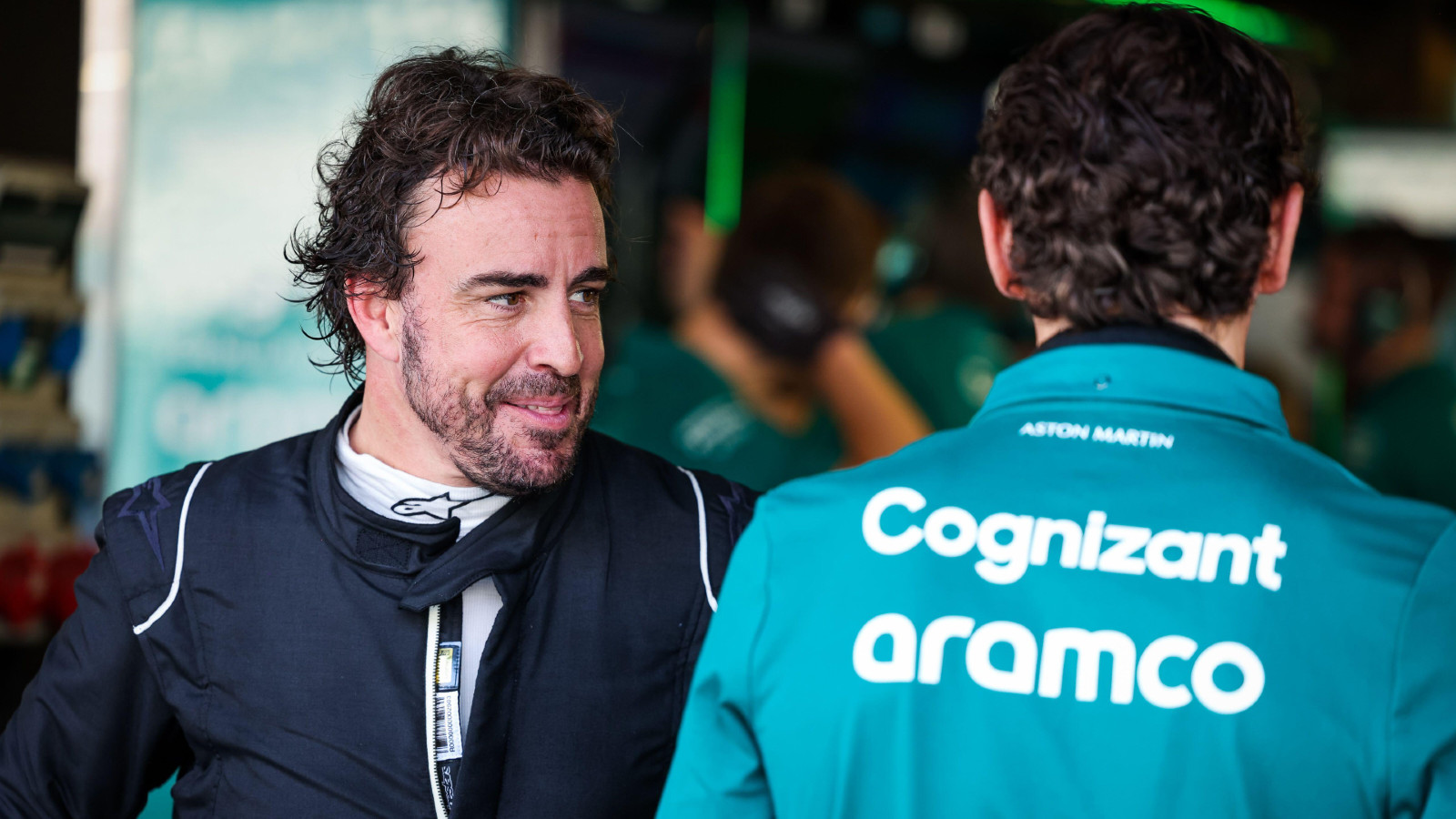 Fernando Alonso's manager Flavio Briatore reckons the Spaniard is fitter today than he was back in mid-2000s when he was winning World titles with Renault.
At 41 years of age Alonso will be the oldest driver on this year's grid, the driver preparing for what will be his 20th Formula 1 campaign.
Alonso's been showing off a few snaps of his training regime on social media, the double World Champion displaying some serious neck muscles.
So much so that Briatore reckons he's fitter today than ever before.
That's great news for Alonso fans as the former Renault team boss concedes his driver will have to take on some seriously talented drivers this season.
"There are extraordinary and fantastic young drivers," Briatore told Italian agency ANSA.
"They are people who communicate with the media in a different way. There are extraordinary champions like [Max] Verstappen, like [Lewis] Hamilton, like [George] Russell, a group of fantastic young people.
"And a group of less young people like Alonso, who was not so fit even when he ran with me."
PlanetF1.com recommends
Revealed: The eye-watering numbers each driver must pay to enter F1 2023
Five drivers under the most pressure ahead of the F1 2023 season
Ranked: The best and worst F1 tracks on the F1 2023 calendar
Age forced Fernando Alonso to ramp up his training
Although Alonso has stated in the past that he doesn't believe his age has slowed him down at all, at least not while out on track, it has forced him to change his training programme.
While it's fair to say he's always been a fit driver, these days he admits he's having to put in a bit of extra effort.
"I've had to change many things," he said according to GPFans.
"The moment of my career now, the physical aspects, I have to change a few of my training routines, my travelling, events.
"Formula 1 is very demanding on energy off-track as well, so I have to really be more efficient on more of the things that I do on the weekends or in the weeks.
"On the physical aspect, for sure, I have to do much more than what I'm used to because I'm not 20 anymore."
'Fernando Alonso drives like he's 22'
Last season, in his final year with Alpine, Alonso finished ninth in the Drivers' Championship with a hat-trick of P5s marking his best results.
The driver believes he could have finished higher up were it not for Alpine's reliability issues, Alonso recording four DNFs in the final seven races of the season.
In three of those he retired while fighting for a points-paying position.
But while the results didn't go his way, former F1 driver Romain Grosjean says Alonso showed he can still keep up with the youngsters.
"I love his attitude, on-track dedication and his engagement to drive, he's 40 plus years old, but he drives like he's 22," said Grosjean on his YouTube channel.
"Every session, every lap, every practice he's full on. He's going for it, and I'm excited to see him at Aston Martin and what the challenge can be.
"Is it going to be a success or is it going to be a failure? We've seen Alonso changing a lot of teams through the years. Not always for the best, but I'm truly hoping he's going to get a good car and give us some of the performances that he's able to do."