Huge Aston Martin announcement close with Mercedes deal set to end – report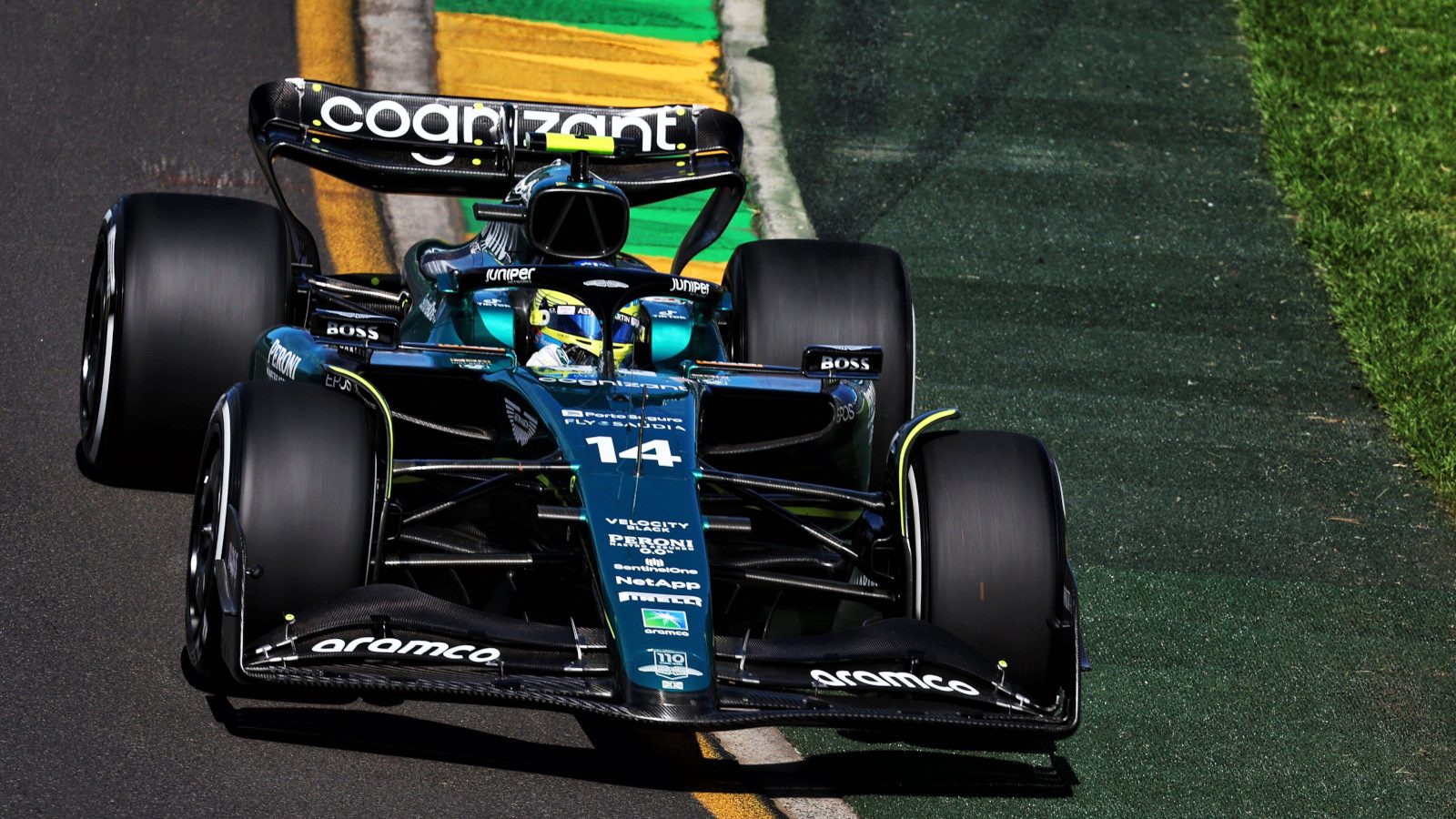 Aston Martin are purportedly set to trade in their Mercedes-Benz engines for a new power unit supplier in 2026.
A report in Italy's Gazzetta dello Sport claims that the Aston Martin team are sensationally set to switch their power unit suppliers to Honda for 2026, securing a deal with the Japanese manufacturer to replace their current Mercedes units.
Honda, who have a strange status in the sport as a power unit supplier while officially out of Formula 1, withdrew from F1 as a company at the end of 2021 – just as Max Verstappen and Red Bull claimed the Drivers' Championship with a Honda power unit.
With the relationship between Red Bull and Honda proving fruitful and friendly, Honda agreed to prepare and supply power units for Red Bull during the years of the engine freeze introduced to F1 at the start of '22.
These power units are put together in Japan and shipped to Red Bull and sister team AlphaTauri, and are designated as 'RBPT' for the Red Bull Powertrains division set up by Red Bull.
But, with Red Bull and AlphaTauri signing a deal to bring Ford to F1 as a power unit supplier from 2026, Honda were left out in the cold with no customer teams.
Honda set to supply Aston Martin?
However, according to Gazzetta, Honda will officially return in 2026 as the manufacturer will be confirmed on Wednesday as a supplier to Aston Martin. Sources close to HRC suggest the deal will run from 2026 to 2030, at least.
With F1 introducing new power unit regulations from 2026, that sees a greater focus on the electrical power generation of the units, the regulations have already convinced Audi and Ford to join the sport, with Honda not hiding their desire to find a proper way back in.
PlanetF1.com recommends
Honda edging closer to F1 return with new partner team – report
F1 rumours: The only F1 team that could facilitate Honda's official F1 2026 return
Aston Martin, currently one of several Mercedes customers, have been supplied by the Brixworth-based manufacturer since 2009, when they were named Force India, but Lawrence Stroll's takeover and rebrand as the British marque for 2021 have seen the team take a significant step forward.
This year, Aston Martin occupy second place in the Constructors' Championship, with four podiums from five races thanks to Fernando Alonso, and are even ahead of the Brackley-based factory Mercedes team. They also use the Mercedes' gearbox and rear suspension.
What impact would Aston Martin-Honda have on F1?
By switching to Honda, Aston Martin would move away from sharing a power unit supply with almost half the grid, as well as allowing them further freedom with the design of the car's rear end – no longer a concern for a team with ample financial resources under Stroll.
It remains to be seen how the situation will shake out, given that Daimler and Toto Wolff, each co-owners of the Mercedes F1 team, own small stakes in the Aston Martin Lagonda automotive group. There's also the question mark over drivers.
The relationship between Honda and Fernando Alonso is known to have soured during Alonso's time at McLaren-Honda, meaning the Japanese manufacturer is unlikely to agree to the Spaniard being involved.
However, by 2026, Alonso will be 45 years old – meaning it's highly likely he will have already chosen to leave the sport as a driver.
What might become of Lance Stroll, son of team owner Lawrence Stroll? With Aston Martin's star in the ascendancy, signing the highly-competitive Honda engine that is currently dominating the sport might mean the very top drivers squabbling for a seat at the Silverstone team…