Hulk to Haas is off, Giovinazzi in danger?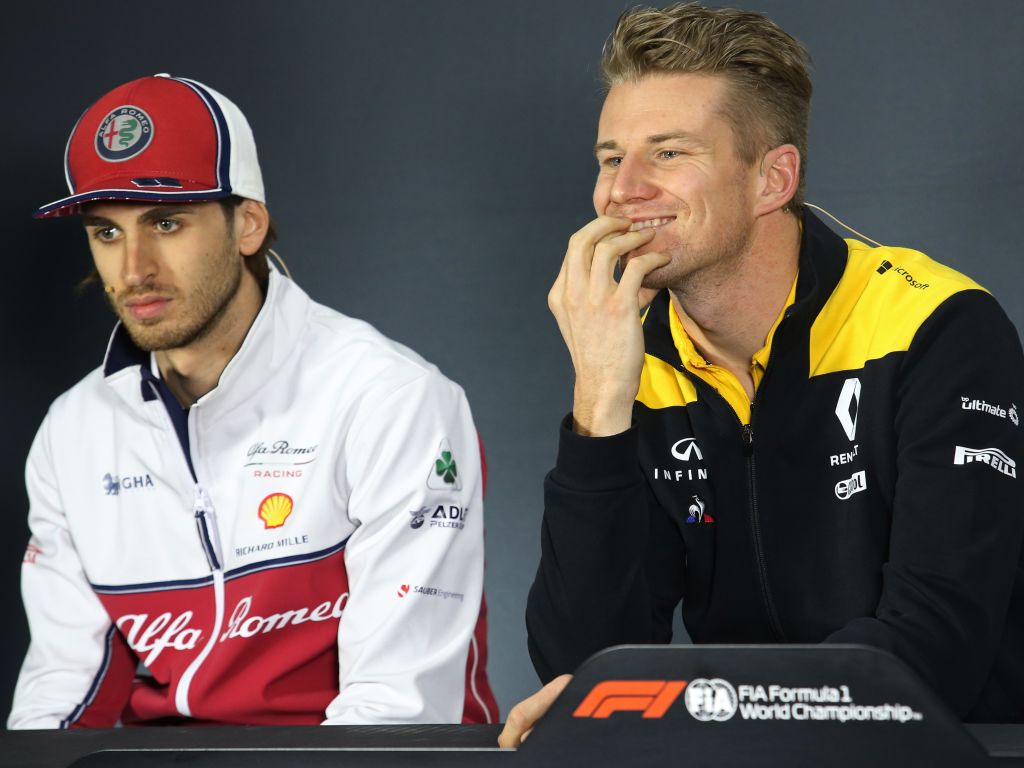 Ferrari team principal Mattia Binotto says Alfa Romeo's Antonio Giovinazzi needs to "feel the confidence of Ferrari" with Nico Hulkenberg linked to his seat.
The Scuderia gave Giovinazzi a drive with the Alfa Romeo team for 2019 alongside Kimi Raikkonen, but the Italian has struggled to reach the heights of his team-mate, scoring three points while Raikkonen has collected 31.
Giovinazzi has shown signs of improvement recently though – he crashed out of P9 at Spa in the closing stages of the race, but a week later at Monza he was able to claim that P9 to record his best finish in Formula 1.
However, the issue for Giovinazzi now comes in the form of Nico Hulkenberg – the German was expected to sign for Haas after announcing he would depart Renault at the end of 2019, but they have instead retained Romain Grosjean for 2020.
Hulkenberg remains confident of being on the grid in 2020, but Binotto has urged Giovinazzi to prove himself in the remainder of 2019 with Ferrari's full support.
"There was a mistake in Belgium which undoubtedly penalised him, but he was in the points, and then confirmed himself in the top 10 also at Monza," Binotto told Autosport.com.
"Antonio is growing, but he also needs to be supported as he deserves.
"At the moment I don't think he's as calm as he should be, so I think it's right to make him feel the confidence of Ferrari, as he's one of our drivers.
"Now Antonio has important races ahead of him in which he can confirm his growth.
"It's not a test, but it's an opportunity to prove what he's already shown in his last races."
Giovinazzi served as a Ferrari development driver before being promoted to Alfa Romeo for 2019, a Ferrari-owned team.
Prior to this he made two starts in Formula 1 for the team's previous incarnation Sauber back in 2017, and Binotto admits that such a long period of inactivity was bound to take a while to shake off.
"This season he has not yet had the opportunity to show his full potential, but there are several aspects to take into account," Binotto explained.
"The first, and I think the most important, is the one related to the two years of inactivity on the racetrack.
"We have seen how Antonio's performance in qualifying has progressively improved, coming very close to Kimi's performance, while in the race he still pays something, especially wheel-to-wheel.
"I think it's due to the lack of confidence that can be linked to the two years of forced absence, but what really matters is the positive trend."
Follow us on Twitter @Planet_F1 and like our Facebook page.