Hulkenberg handed 10-place grid drop for Monza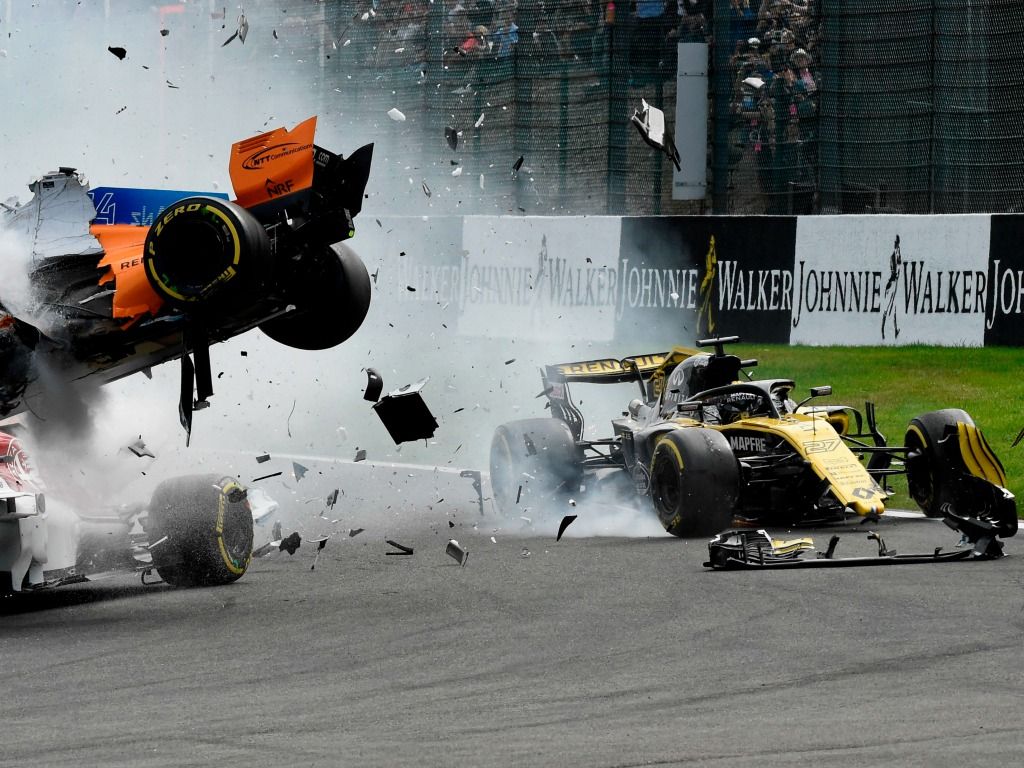 Nico Hulkenberg has been given a ten-place grid penalty for the next race, having caused the Turn 1 collision in Sunday's Belgian Grand Prix.
The German driver went into the back of Fernando Alonso, causing the Spaniard to fly over the back of the Sauber of Charles Leclerc at La Source.
The ruling from the stewards will mean that the Renault driver will drop ten places on the grid for the Italian Grand Prix at Monza.
The stewards have also put three penalty points on Hulkenberg's super-licence, after the incident, which was scarily similar to the 2012 start.
"The Stewards reviewed video evidence, heard from the driver of car 27 (Nico Hulkenberg) and the team representatives,." the statement from the stewards read.
"The driver of car 27 stated that he completely misjudged the situation and freely admitted it was his mistake.
"It should be noted that since 2014 the FIA has introduced the penalty points system which takes into account previous offences by a driver and can lead to a race suspension if 12 points are accumulated within a 12 month period.
"This system was not in force when an incident not dissimilar to this, occurred in 2012."
After the incident, Hulkenberg admitted that he had made a mistake on the run down to Turn 1, and took the blame.
"When I hit the brakes I instantly locked up the front wheels, and just sliding into Fernando. Probably a misjudgement from my side, a bit too late on the brakes, a bit too keen, and frustrating for him, for Charles as well, and also for me."
Follow us on Twitter @Planet_F1 and like our Facebook page.