Hulkenberg: 'I couldn't ask for much more'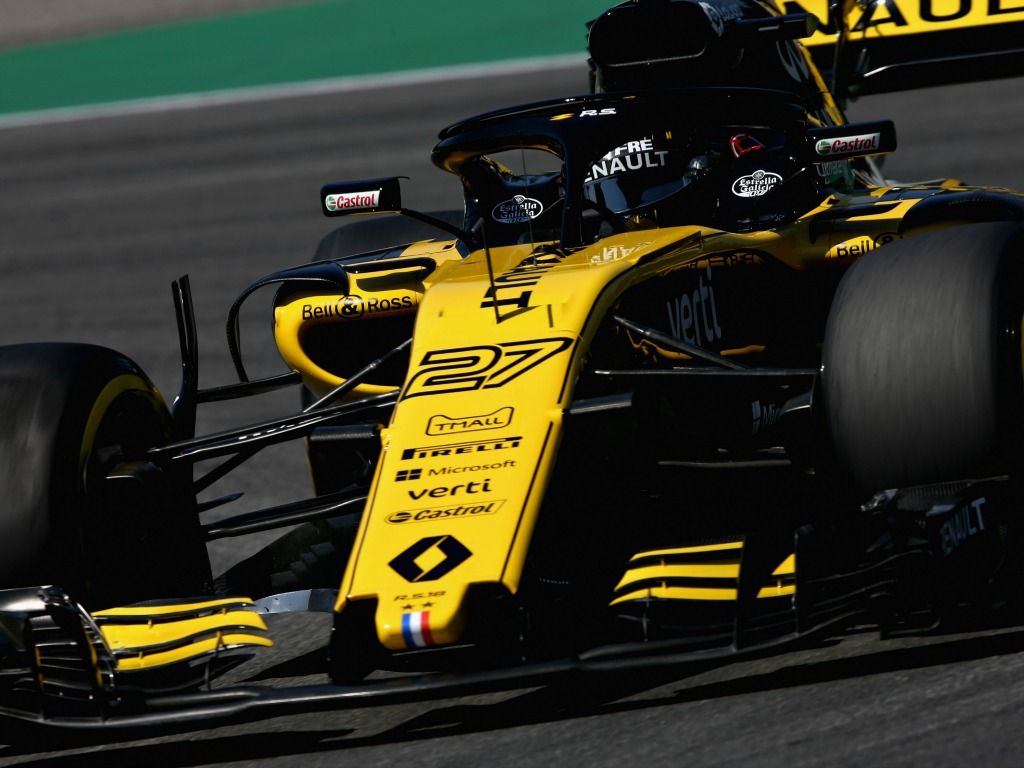 In his home grand prix, Nico Hulkenberg achieved his best result of the season, saying he could not have asked for much more on Sunday.
The German finished in P5 at the Hockenheimring, finishing as the 'best of the rest' behind the top four.
"Yeah, very happy. First half, obviously, was standard, a little bit boring race but then once the rain hit us, it unfolded nicely," Hulkenberg said after the race.
"It was getting pretty tricky out there, trying to keep it on the road but that is where we made some gains. I am very happy with the outcome.
"Good points, I think the best finish of the season and at the home race, I couldn't ask for much more. A little bit more crazy conditions would have been nice but I will take this too."
The Renault man said that the rain kept changing during the race, making it trickier to try and work out.
"Yeah it is dynamic. It reminded me a lot of Brazil 2012 where it was a similar thing where you were sort of, 'yeah I am pitting, no wait I am staying out'," he added.
"It was that that kind of reminded me a lot about this. We made the right decisions and that is why we deserved the P5 today."
Follow us on Twitter @Planet_F1 and like our Facebook page.