Renault's Nico Hulkenberg was investigated twice by the stewards but will receive no grid penalties following a bizarre qualifying session at Monza.
Drivers squabbled for position on track at a very slow pace as the clock ticked down to the end of Q3.
But, it was almost pathetic as racers faked lock-ups, went off track and tried a host of other tricks to avoid being at the front of the queue where they would be unable to pick up a tow.
Everyone bar Carlos Sainz and Charles Leclerc would fail to cross the line before the session ended and Hulkenberg, who was at the front of the pack, drew criticism from the likes of Christian Horner and Toto Wolff as the cause of the incident.
The entire incident was put under investigation by the stewards, but Hulkenberg received special attention after he missed the opening chicane on purpose and so was in a possible breach of regulations over leaving the track without a justifiable reason.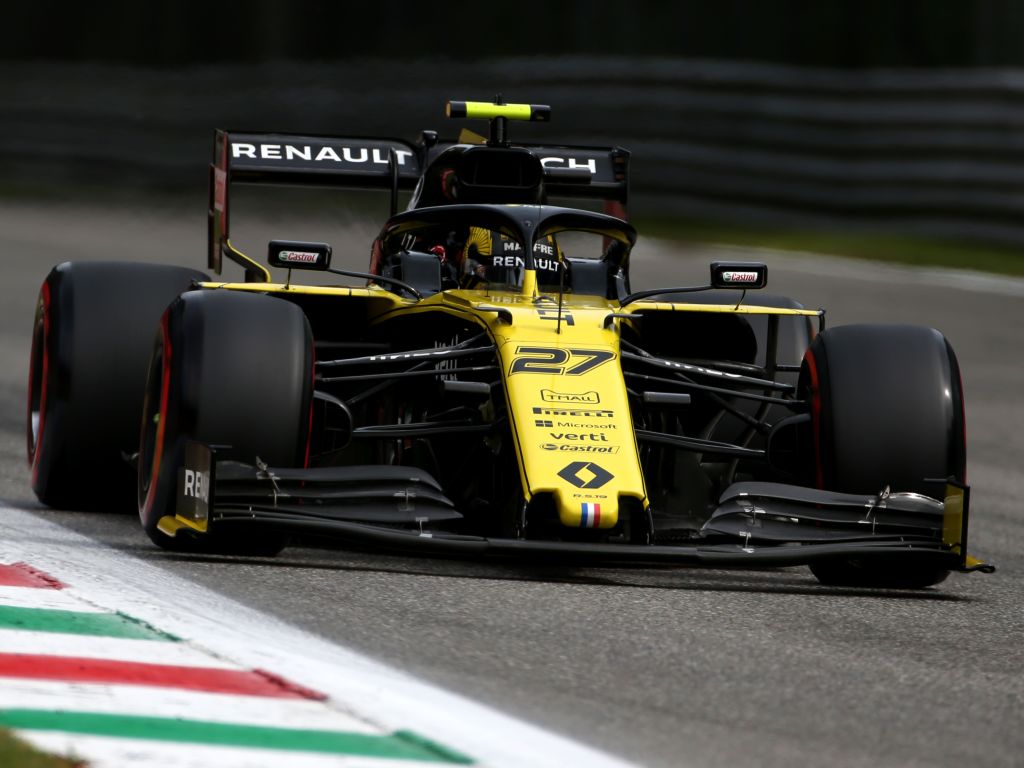 The German, who qualified P6, will face no further action from the stewards over leaving the track, while he received only a reprimand along with Sainz and Lance Stroll for driving "unnecessarily slowly" during Q3.
He admitted it was a "weird and strange" session as everyone searched for that tow which is vital at a track like Monza in modern F1 machinery.
"We are all looking for a tow because if you want to do the ultimate fastest lap time that is what you need from around here as the tow is so powerful," he told the media.
"When you drive on your own you lose out on the straights and you can't make up that time in the corners so that is why we ended up with these conditions. To some extent it is also down to these cars as the tow effect is massive but of course it was a bit weird and strange, that last out-lap.
"Everybody starts slowing down, that's the thing with nobody wanting to be first on the train. That's what you get."
Follow all the action from the Italian Grand Prix with the PlanetF1 live centre