Hungarian Grand Prix seeking contract until 2037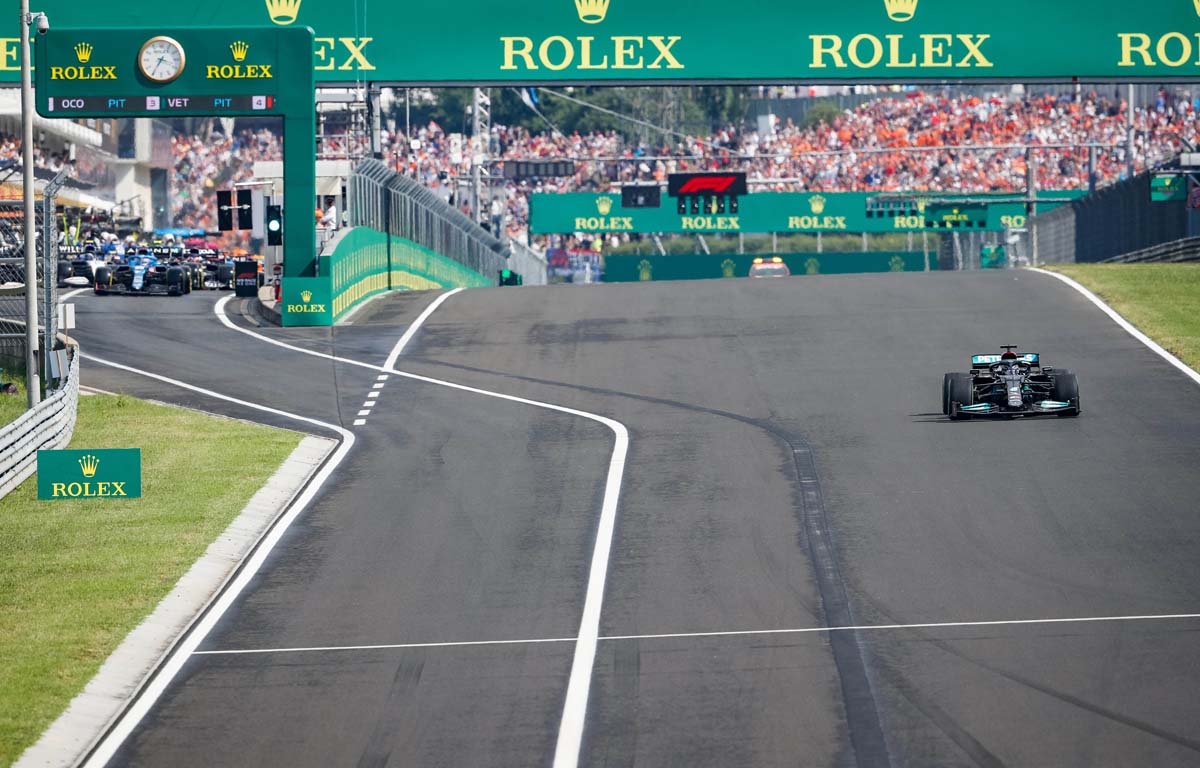 Hungarian Grand Prix organisers are hoping to negotiate a five-year extension to their current contract, securing a place on the calendar until 2037.
The race at the Hungaroring has been a staple on the Formula 1 calendar since its construction for the 1986 season, but some of the circuit's infrastructure has since become outdated, and prime minister Viktor Orban said the circuit's facilities need to be brought up to the standards of the present day to continue to host the race as well as possible.
"We have a lot of work to do. This circuit was built in 1986 and can now be considered a relic of the past. It is no longer up to modern standards," Orban said, as quoted by the GMM news agency.
Is it just us, or does it feel like the first half of this #F1 season has been one of the best sequences of races for a very, very long time? 🏎️ pic.twitter.com/RdZB3d1zED

— PlanetF1 (@Planet_F1) August 7, 2021
Check all the latest 2021 teamwear via the official Formula 1 store
Hungary's innovation minister, Laszlo Palkovics, has made it clear that the circuit want to keep their place on the F1 calendar for as long as possible, looking to exercise an option to continue for at least the next 16 years in the sport.
"I made it clear to Stefano Domenicali that the Hungarian government wanted to continue to host Formula 1," Palkovics said, per Soy Motor.
"We have an agreement until 2032 and I confirmed to him that we wanted to extend for another five or 10 years. We have the option to continue until 2037, and we would like to continue hosting races at least until that year."
The Hungaroring hosted arguably the race of the season so far in the final grand prix before Formula 1's summer break, with an incredibly entertaining wet-dry race eventually crowning a first-time winner in the form of Esteban Ocon.
With the circuit looking to bring itself up to modern times, they are already looking beyond their renovations to have ideas for what they can do for the future.
Autonomous travel is an increasingly prominent way of getting around in Hungary, and there has since been talk of the circuit hoping to bring in the sport's first ever auto-controlled Safety Car in 2022, which the minister believes has support from Safety Car manufacturers, Mercedes.
"Autonomous driving is very important for Hungary and that's why I proposed an autonomous Safety Car in 2022," Palkovics added. "We will have to work on it, but from Mercedes, they see it as an option."