'Idiot' Norris laments 'brain fades'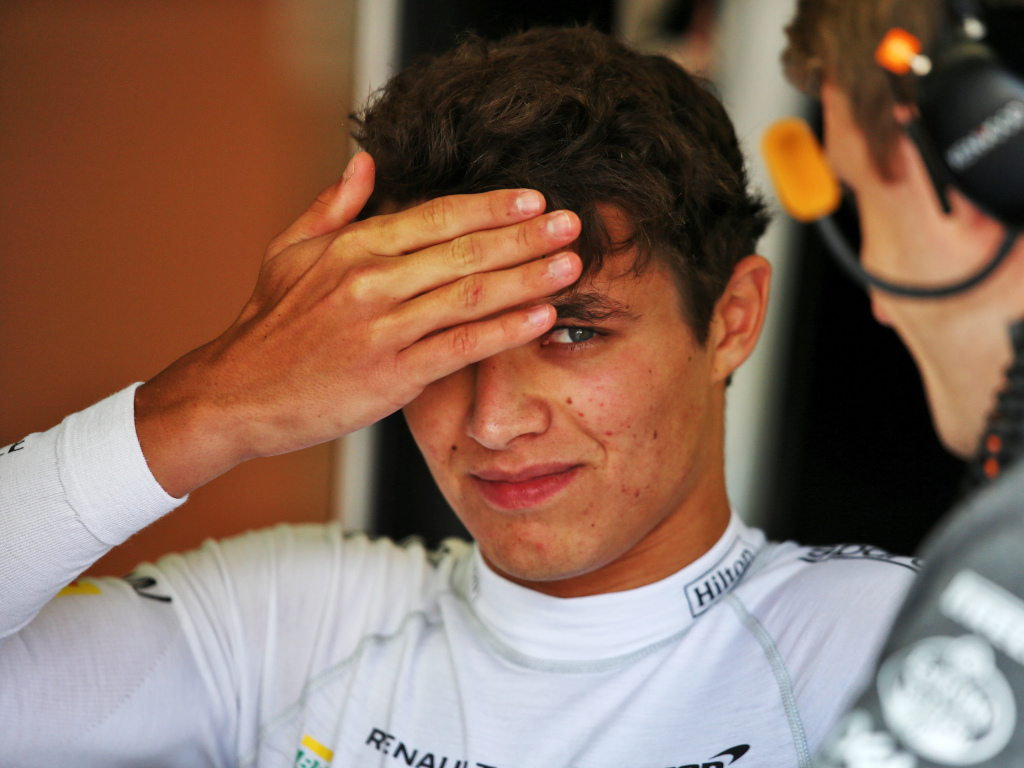 Lando Norris held up his hand after he made some "silly mistakes" during qualifying for the Singapore Grand Prix, describing himself as "an idiot".
Qualifying 10th fastest in your maiden F1 race at the Marina Bay Street Circuit is no mean feat, but Norris feels he was his own worst enemy during qualifying.
His McLaren team-mate Carlos Sainz will start seventh on the grid and the rookie teenager believes he had a golden opportunity to start higher himself.
"It was a good feeling I had, Q1 went well Q2 very well," he told Sky F1.
"I was happy, confident – we didn't change anything in the car, really. I didn't get the warm-up I wanted to with these tyres and I was maybe a bit close to the car ahead.
"I didn't have the confidence to push as much as in Q2. Then I had some brain fades, in the middle sector. It went wrong, very wrong and I lost time trying to make up for it because I'm an idiot.
"It was going very well – I think I can be happy with Q1 and Q2. But the one that counts I'm not very happy with. It was just silly mistakes, basically.
"Until halfway around the lap I was pretty even with my Q2 lap and then I made one mistake – quite a big mistake, which I've probably never made ever before."
He continued: "Just didn't downshift as many gears as I should have done. So I lost the rear and had a bad exit [and] wheelspin.
"I just tried to make up for it, [but] I had a bit too much temperature in the rears and then it was just a spiralling effect all the way to the end.
"As much as it was an awful lap – my lap in Q2 was nice [and] the confidence is there to know that I can do it.
"So I'm very happy with that, but I just didn't do it when I wanted to do it."
Follow us on Twitter @Planet_F1 and like our Facebook page.