Imola has emerged as the favourite to fill the one remaining vacant slot on the 2021 calendar, according to reports.
RaceFans.net are reporting that the Autodromo Enzo e Dino Ferrari, commonly referred to as Imola, is the venue most likely to replace the Vietnam Grand Prix which has been cancelled for a second season, putting its debut on the shelf until 2022 at the earliest.
It's the fourth round of the 2021 season which circuits are battling to secure, and several remain in the running.
The 2020 season had to be completely revised due to the global pandemic, meaning the original 22-race season was reworked into a 17-round World Championship, one where fans got to see plenty of guest additions made up of famous tracks of Formula 1's past and some completely new locations.
Imola joined the Nurburgring and Istanbul Park in returning to the calendar after extended absences, while Mugello and Portimao appeared in Formula 1 for the first time, hosting the Tuscan and Portuguese GPs respectively.
According to the report, Imola, Portimao and Istanbul Park are the venues under consideration to fill the vacant place on the 2021 calendar, but Imola has emerged as the favourite.
"Another late addition to the 2020 calendar, the Autodromo do Algarve in Portugal, is also in contention for the race," the report from RaceFans.net continues.
"However a return to Istanbul Park in Turkey for an event in the last weekend of April is thought unlikely as it would coincide with Ramadan."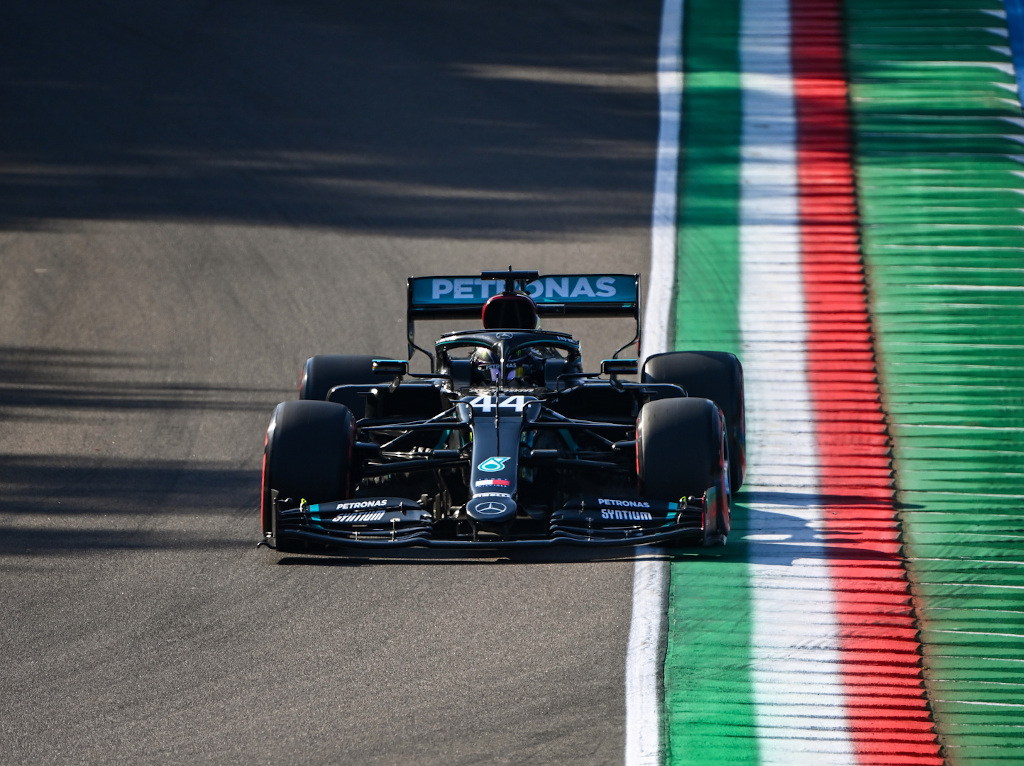 Lewis Hamilton took victory in the 2020 Emilia Romagna Grand Prix at Imola, and already Emilia Romagna President Stefano Bonaccini had made it clear that the aim was for the Autodromo Enzo e Dino Ferrari to make a full-time return to the calendar.
"The experts and the drivers were all enthusiastic about the beauty of the place and, above all, of the track," he was quoted by Motorsportweek.com.
"We strongly wanted the return of Formula 1 to Imola after 14 years, together with the Municipality, local institutions and the management of Formula Imola.
"It is with the same team that we will work immediately for the confirmation of the Emilia-Romagna Grand Prix at Imola next year and its stable inclusion in the calendar.
"It is a difficult period but in Emilia-Romagna we have shown once again that we do not stop and that we know how to look ahead."
Follow us on Twitter @Planet_F1, like our Facebook page and join us on Instagram!