Imola pays fine after Max Verstappen filming day prompts noise complaint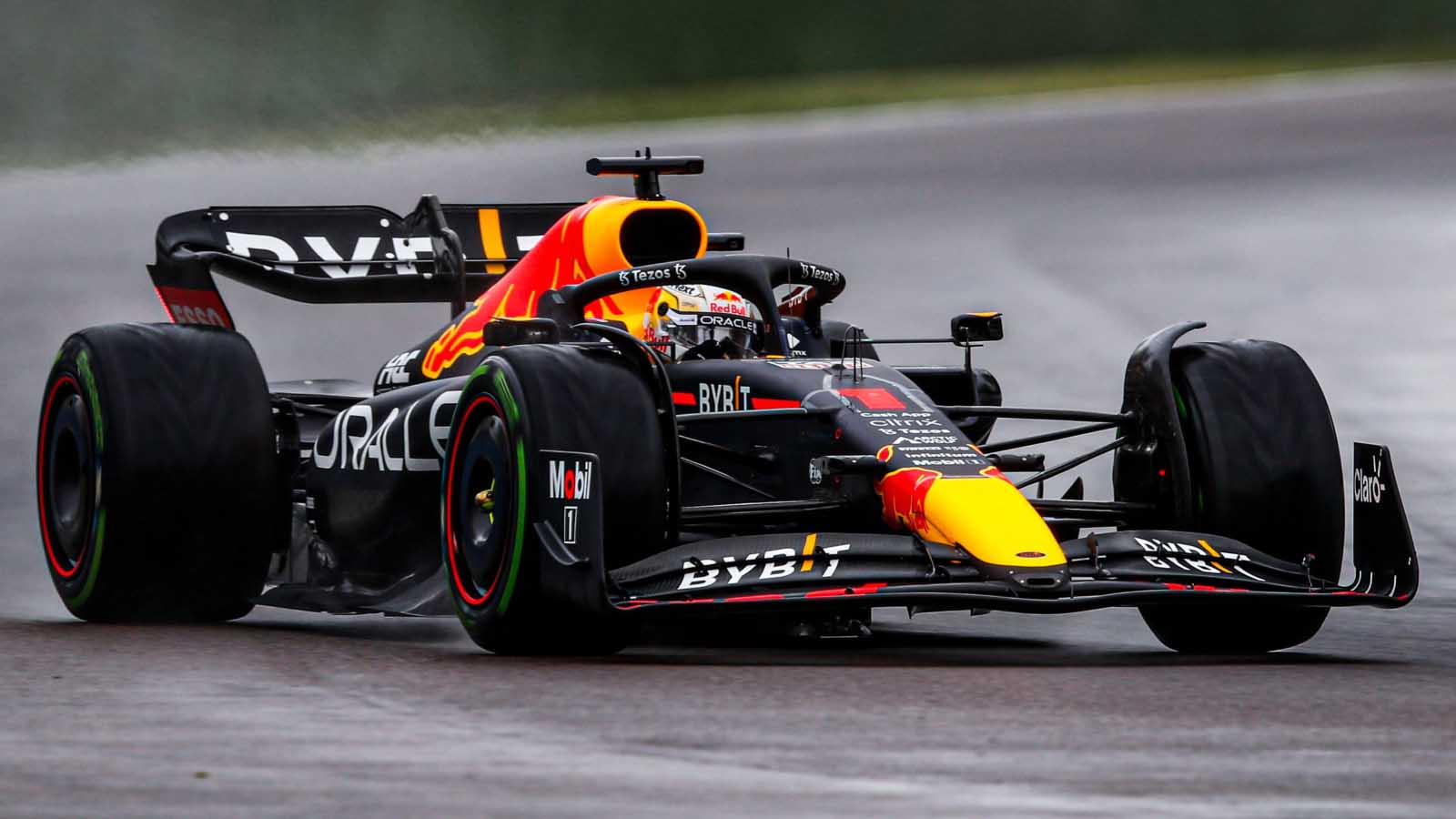 The Imola circuit has had to pay a €500 [£440] fine after Max Verstappen attended a filming day at the circuit, setting off noise pollution detectors nearby.
Verstappen and Red Bull filmed around the Autodromo Enzo e Dino Ferrari back in October driving the 2013 Red Bull RB9 – the team's most successful car before the RB18 last year.
But the 2.4-litre naturally aspirated V8 engine under the RB9 is considerably louder than today's turbo hybrid Formula 1 cars, meaning local noise pollution detectors were activated and the circuit has now been issued with a fine as a result.
PlanetF1.com recommends
F1 stars turned rally drivers: Could Sebastian Vettel be the next to join the list?
Top 10: The drivers with the highest win percentages in F1 history
12 classic Kimi Raikkonen stories, and a few that you may not know
Elena Penazzi, Councillor for the Autodrome, Tourism and Citizen Services of Imola said of the fine, as per Corriere dello Sport: 'The Red Bull event was the only occasion on which the Autodrome has made noise in the past year, always remaining within the limit, despite the many activities carried out.
"On 12 October, Red Bull showed up with an older car than the current one and the limits were exceeded. It was a matter of a few laps."
On top of testing allocated to them in the season, Formula 1 teams are allowed to run two promotional or filming days per year with their current year's car – though these are strictly limited to 100km each and specially designated, non-race specification Pirelli tyres have to be used.
The teams often opt to use at least one of their filming days to act as a 'shakedown' of their new car before pre-season testing takes place, though, to ensure it works correctly and identifies any issues which need resolving early on.
Filming days often act as an opportunity for teams to record adverts for their own purposes or for their commercial partners.