'Extraordinary result' to get Imola back on full-time calendar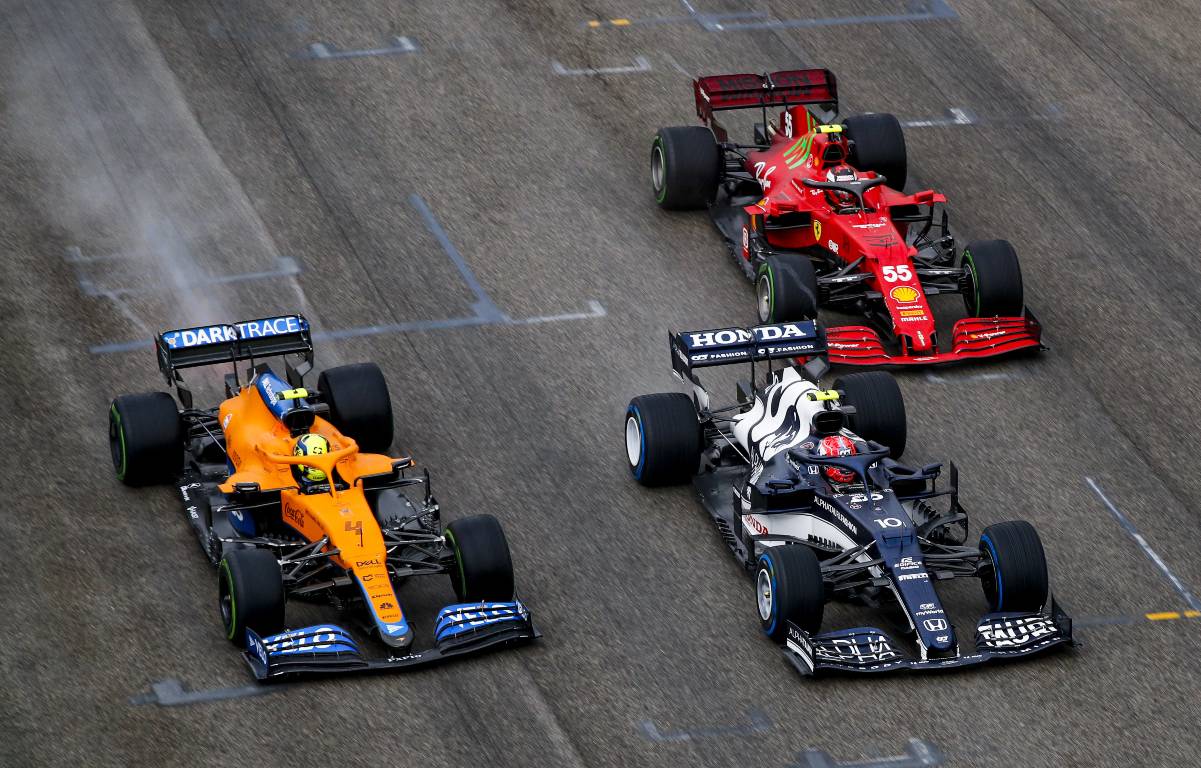 Organisers at Imola say the circuit's permanent return to the F1 calendar until 2025 is an "extraordinary result".
The planned record 23-race calendar was announced on Friday for the 2022 season, and another edition of the Emilia Romagna Grand Prix will be held in place of the Chinese Grand Prix, which is off the schedule for a third consecutive season.
Circuit officials had spoken previously about wanting to secure their place on the calendar on a full-time basis, having filled in in 2020 and 2021 in the pandemic-hit seasons – having not hosted a race at the historic track for 14 years beforehand.
They managed to have their wish granted, which will see Italy become the second country on the 2022 calendar to host more than one grand prix, alongside the United States.
With that, staff at the circuit are understandably thrilled to have secured their place in Formula 1 beyond next year.
"The presence of Imola in the 2022 calendar is an extraordinary result, which could only be achieved thanks to a perfect and cohesive teamwork," said Gian Carlo Minardi, Formula Imola president, per the Italian edition of Motorsport.com.
"For this reason I want to thank ACI, Government, Emilia-Romagna Region, Municipality of Imola and CON.AMI, who worked in full synergy to achieve this prestigious goal, which will see Imola also in 2022 as the first European round, on the weekend of 22-24 April, wishing us grandstands full of fans."
Seeing Imola back on a #F1 game again is just 😍

(🎥 @AlphaTauriF1) #F12021gamepic.twitter.com/6sK2vtfcUC

— PlanetF1 (@Planet_F1) October 14, 2021
Check all the latest 2021 teamwear via the official Formula 1 store
FIA president Jean Todt was also pleased with how the calendar has taken shape, saying: "We are thrilled to announce the 2022 calendar as we prepare to enter a new era of F1 with brand new regulations and single-seaters that have been designed to run closer together.
"So far this season has been incredible with great battles on track, and a crowd that has returned to GPs after the impact of the pandemic. We look forward to welcoming more fans next season and hope that 2022 will be more normal than the last two we have experienced.
"We are very pleased with the interest Formula 1 has generated in places that want to host races – we believe we have a fantastic 2022 calendar with destinations like Miami joining famous and historic circuits.
The pandemic is still with us so we will continue to be vigilant to stay safe and protect all our staff and the communities we visit."
How the 2022 Formula 1 calendar could be improved
With the logistics involved and worker welfare to think about, the 2022 Formula 1 schedule could be negotiated in a better way.