Imola trophy auction raises £247,171 for local flood relief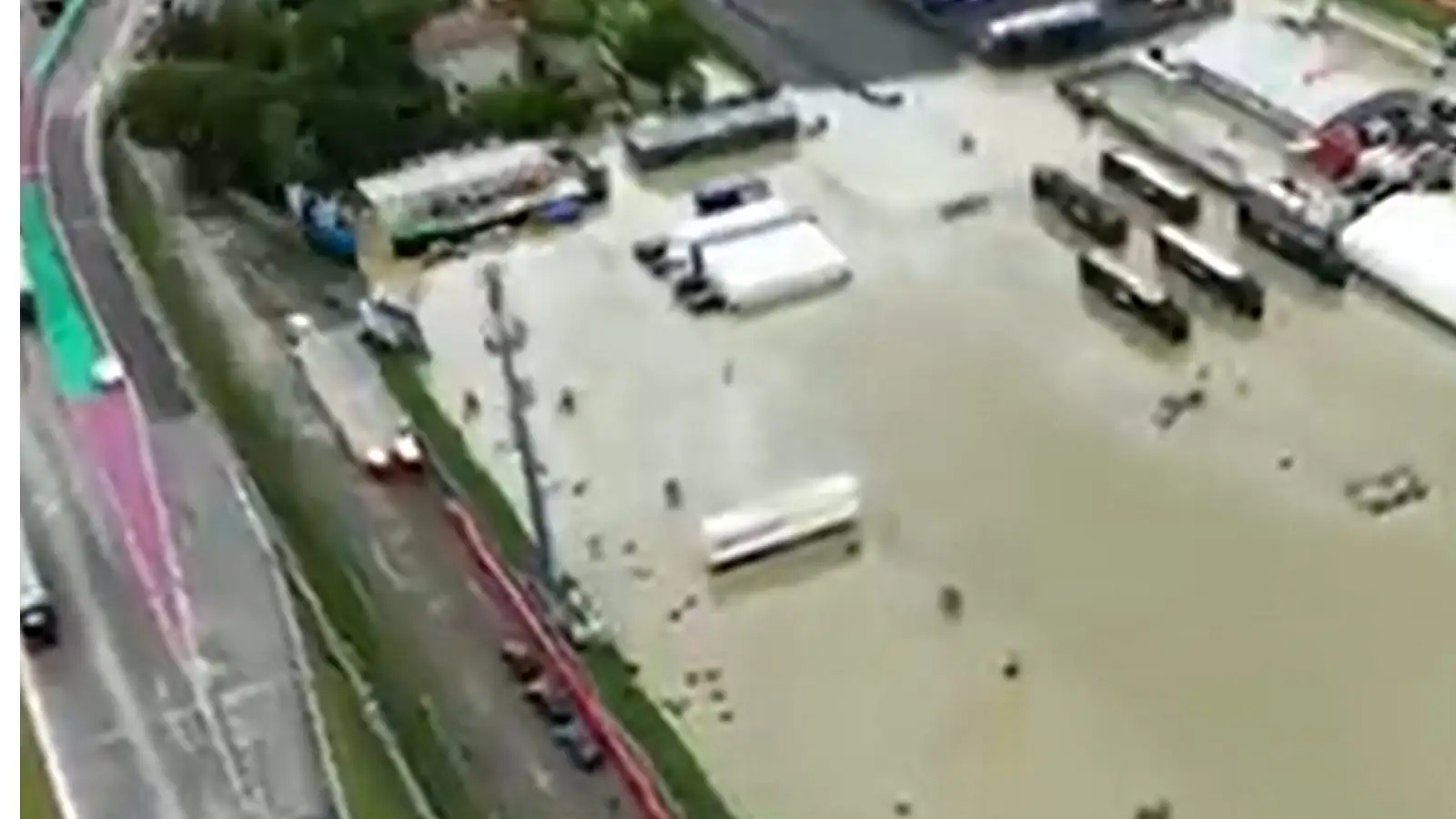 Formula 1 raised almost a quarter of a million auctioning the trophies that would been awarded at the Emilia Romagna Grand Prix, the money going to help the people of Imola after devastating floods.
Formula 1 was scheduled to race at Imola for round six of the championship but the race was called off as floods swept through the region, leading to a number of deaths, with the paddock having to be evacuated on the Tuesday.
Formula 1 and the Italian body ASN agreed to auction the trophies that would've been awarded on the weekend with every one of the 20 drivers autographing them while the team bosses also signed.
Raising £247,000 for the Emilia-Romagna Region's Agency for Territorial Safety and Civil Protection, the winner's trophy went for £60,100, the runner-up trophy went for £37,325, and the third-place trophy for £32,050.
Pirelli's pole position trophy was also up for auction, that raising £40,745, as was the sparkling wine from Ferrari Trento, which brought in £11,175.
"We are pleased to have been able to support the Emilia-Romagna Region's Agency for Territorial Safety and Civil Protection and help raise an incredible sum, to be donated to this worthy cause," said Memento CEO Barry Gough.
"These items were all 'once-in-a-lifetime' pieces, and to have raised £247,171 from them is absolutely fantastic."
PlanetF1.com recommends
Charles Leclerc breaks long-standing Ayrton Senna record with Imola auction
Ferrari show touch of class with incredible €1m donation to flood fund
Pirelli F1 boss Mario Isola applauded F1's efforts to help the people of Imola.
"Once again the F1 community has shown great generosity, collecting through this auction a sum to be donated to those who are still suffering from the damage caused by the bad weather in Emilia-Romagna, which has been very serious. and whose consequences will weigh heavily on the population for a long time.
"Any help, even a small one, can help and we are happy to have made our contribution."
In the immediate aftermath of the floods, Formula 1 and Ferrari each donated €1,000,000 to the fund while Charles Leclerc's helmet, race suit, boots and gloves were put up for auction during the Monaco Grand Prix weekend.
The 'Charles Leclerc for Emilia-Romagna' charity auction, which was held by RM Sotherby's, raised £368,800 of which £262,700 was made from his helmet alone.
That shattered the record for the previous highest-fetching racing helmet at auction, that having been Ayrton Senna's which was was auctioned for £139,100 in 2019.