Ferrari boss Mattia Binotto insists that while their speed on straights is no longer a problem, it does not mean they are fast.
The Scuderia's 2020 season was plagued with issues, with their struggling power unit causing them to fall behind the other teams and they had to settle for a P6 position after spending the previous five years in the top three.
Unsurprisingly, they have been working hard to rectify those issues and Ferrari are happy their performance on track during pre-season testing has shown their straight-line speed to no longer be an issue.
Binotto, though, is keen to stress this does not mean they have all of a sudden become fast.
Speaking with Sky Italy, he said: "The car is going quite well compared to our expectations. This does not mean we are fast, but that we are developing the car as we should.
"Last year here in Bahrain we didn't make the cut in Q3. I think today the speed on the straights is not a problem anymore, since both the engine and the aerodynamics are better.
"Then about where we are compared to the other teams, it's [too] early to say. We will understand that in the next 15 days, or maybe even later, since the Bahrain track does not represent the whole Championship."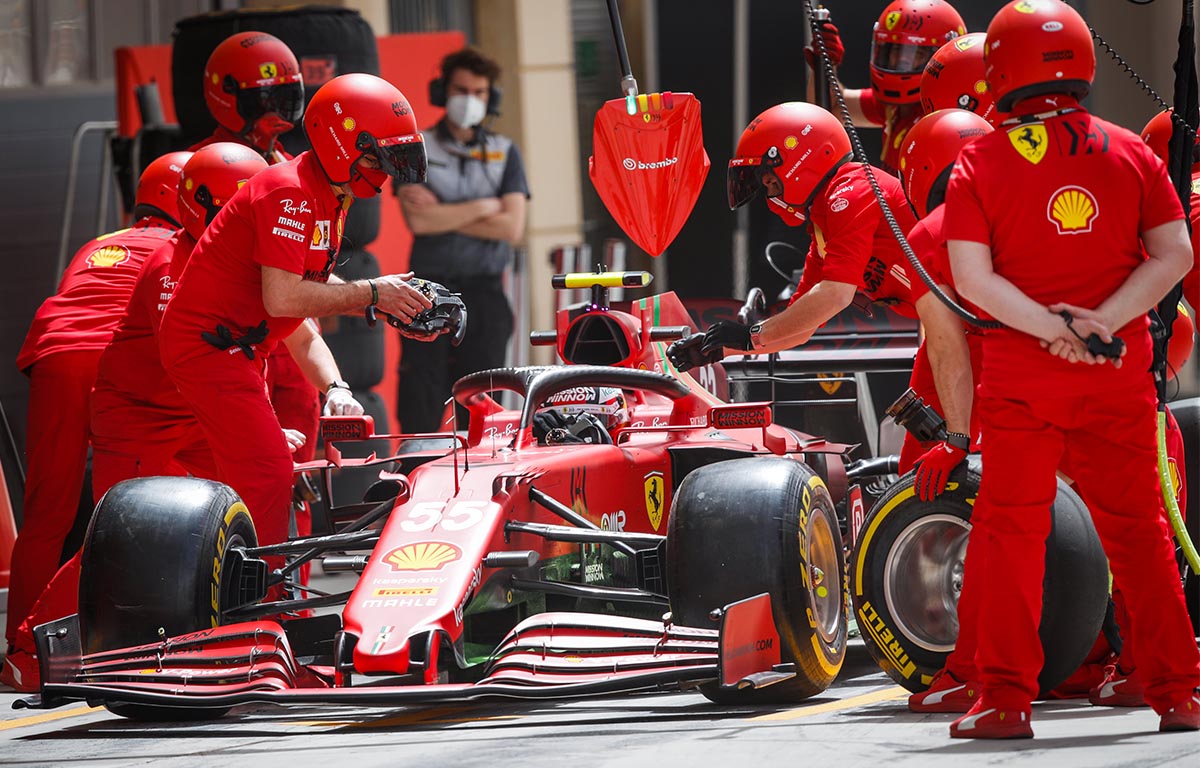 Sign up to the official Formula 1 store and save 10% on your first order!
Overall, Ferrari have been happy with how their testing has gone and they will be hoping they can this year outperform some of those ahead of them last season. But for now, this is not something they are thinking about.
They have a lot of work to do focusing on themselves, not just for this season but for next when the new regulations come into play.
"At the beginning of the season it's right to be always optimistic, to keep the enthusiasm all over the season," said Binotto.
"It will be a very complicated year, full of challenges. We have the 2022 car to design. We have to deal with the budget cap. We have a new driver.
"Carlos [Sainz] settled in very well with the team, with the engineers, with Charles [Leclerc] and with the car. So we have many challenges to face. The optimism must be present in this moment.
"Last year we started with big issues in Barcelona, this is true. Yes, I think I can say last year was a much more complicated season."
Additional reporting by Luca Brambilla
Follow us on Twitter @Planet_F1, like our Facebook page and join us on Instagram!