The IndyCar Series is keen to see the report from Romain Grosjean's crash when it's available and see what safety lessons they can learn.
Back at the 2020 Bahrain Grand Prix Grosjean was involved in a horrifying crash on the opening lap which saw his Haas break into two and erupt into flames after hitting a barrier. Grosjean actually went through the barrier in the cockpit.
Miraculously the Frenchman escaped with only burns to his hands, though he sadly did have to miss his final two scheduled races in Formula 1.
Formula 1 and IndyCar have long been at the forefront to improve safety in motor sport. IndyCar took on the Aeroscreen developed by Red Bull Advanced Technology and introduced that in 2020, while two years prior Formula 1 added the Halo head protection device to all cars.
Grosjean said it was the Halo device which protected his head as he went through the barrier and saved his life.
So, once the report into the crash is published by the FIA, IndyCar is keen to see what lessons they can also learn from it, though rightly the series is proud of their work with the Aeroscreen.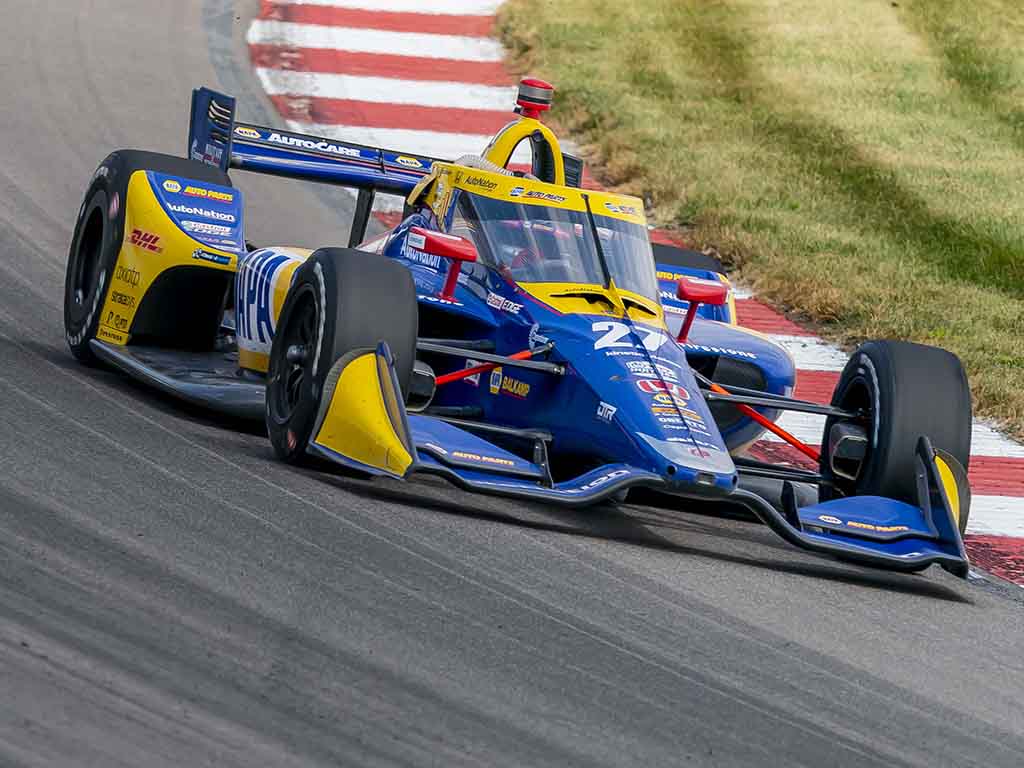 "We've had one off-season team manager meeting and another one coming up here shortly, and we'll go through this and standardise some things," IndyCar President Jaye Frye told Racer.
"We all saw what happened with [Grosjean], and what's the result? Well, the result was what you want, and the driver was okay.
"And obviously it was a big incident, so we were already looking at some quick disconnect options on a few things, and when we get the report – the findings – on the F1 crash, we'll also see if there's anything in there we could do better, do differently with our frame and screen.
"Our system is different than theirs, but there's a lot of similar things that can carry over.
"Throughout the course of the year, there were a few incidents that certainly came into play that had the positive results that we will always want, which was the drivers walked away.
"Overall, you don't get too loud when something does its job like the Aeroscreen did; I mean, that's what it's there for. But it was a real success that a lot of people were part of, and we're really proud of it."
Grosjean is yet to confirm any racing plans post-F1, but has returned to sim racing.
Follow us on Twitter @Planet_F1, like our Facebook page and join us on Instagram!