Pato O'Ward labels FIA's superlicence system for IndyCar as 'a joke'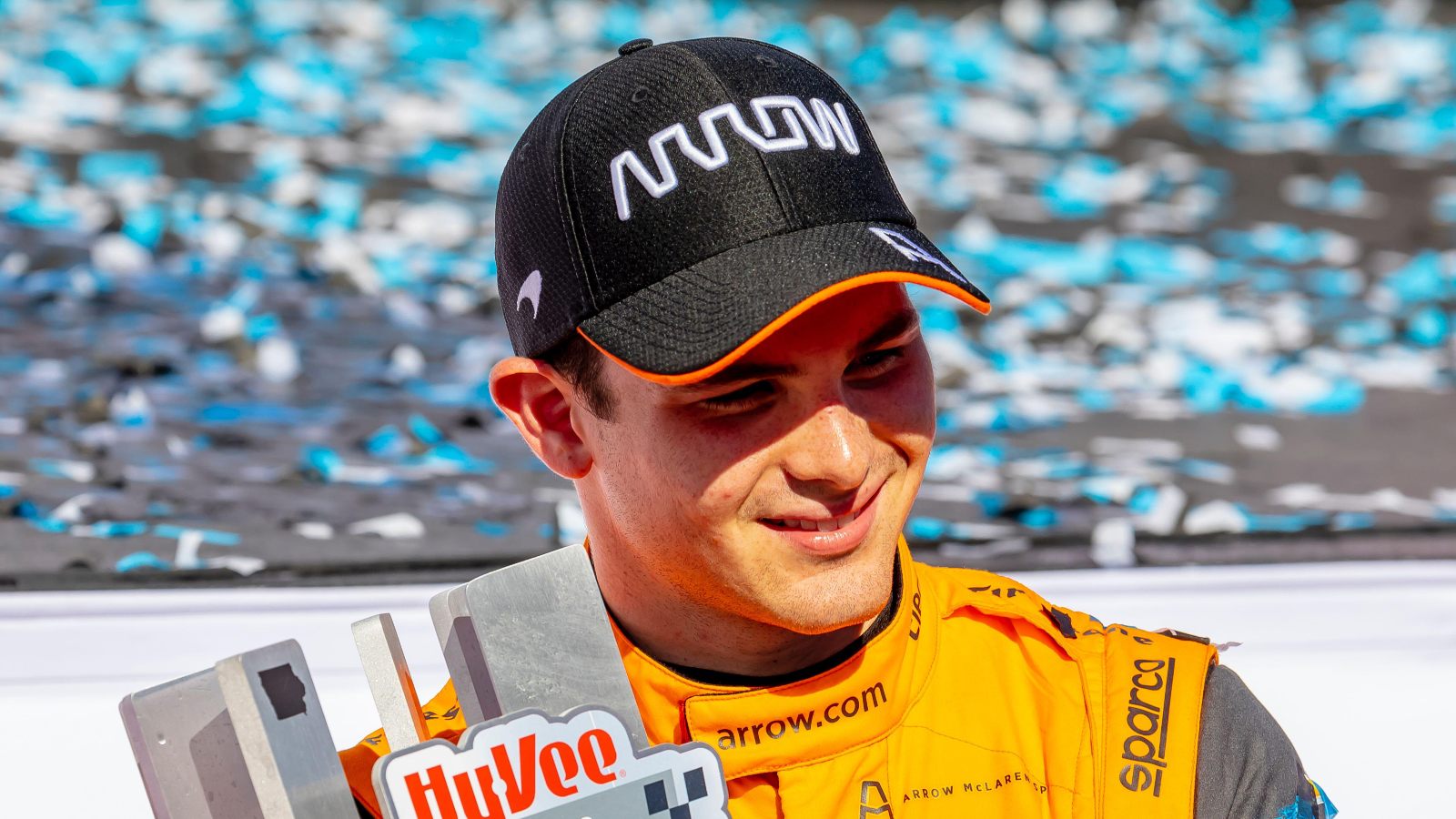 Pato O'Ward has described the FIA's treatment of IndyCar in terms of superlicence points as a "joke" following Colton Herta's unsuccessful application.
The issue, which has been brewing for a while, came back into the spotlight after Herta was denied a place at AlphaTauri due to not having the required superlicence points.
Herta has been racing in IndyCar since 2018 but due to it not being an FIA series, it is weighted far lower when it comes to the handing out of superlicences.
O'Ward is a man who has had a direct experience of the issue having been let go from the Red Bull junior team in 2019 due to the FIA's decision to award his Indy Lights championship win fewer superlicence points.
There have been calls for change with McLaren's Zak Brown urging an overhaul of the "whole licencing system" and O'Ward is in agreement, describing the current situation as a "joke".
"I think is a joke that IndyCar doesn't get more points because it's arguably the hardest championship to win in the world just because of how competitive it is," the 23-year-old told PlanetF1.
"I think everybody agrees with me in terms of drivers and bosses. Everybody is shocked that IndyCar doesn't get more points and it's definitely not something that that's been a silence. It's definitely been a theme of conversation."
The first snippet from our interview with Pato O'Ward, who feels #F1 is in danger of "swallowing up" IndyCar in the US.

✍️ @samcooper_ https://t.co/nID9lbMnQl

— PlanetF1 (@Planet_F1) October 20, 2022
O'Ward is not the only current IndyCar driver to hit out at the rules with Graham Rahal accusing the sport of being "elitist".
If O'Ward had driven in F2 for the past three seasons and finished in the same positions he did in IndyCar he would have earned 108 points compared to the 34 he currently has.
O'Ward said he hoped the rules would change but has acknowledged all he can do as a driver is drive as best he can so that he can be ready when his opportunity comes.
"But at the end of the day, those are the rules that are set and you can't do anything about it," the Mexican said. "There's no excuse to not having the superlicence but the hard part is getting there sadly.
"If you finish in positions that do deserve a superlicence, it doesn't count for it.
"I'm not the FIA so I really don't know what the reasoning is behind that but I definitely think it's extremely underrated and hopefully it's fixed, but we never know if it's going to be or not."
O'Ward has also warned IndyCar is in danger of being "swallowed up" by F1 if the series does not "step up".