Infiniti leaving Formula 1 after 10-year spell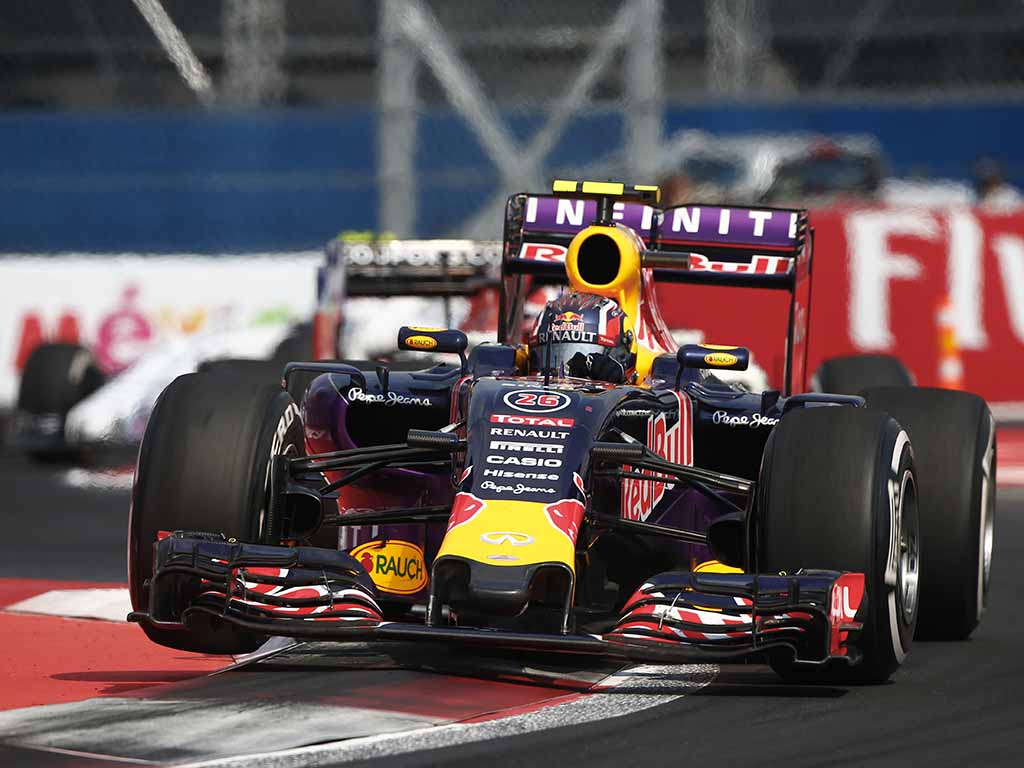 Infiniti, the luxury car division of the Nissan brand, has announced it is ending its association with Formula 1 after a ten-year spell.
Infiniti began their journey in Formula 1 back in 2011 when they struck a commercial sponsorship deal with Red Bull before, a year later, becoming title sponsor of the team.
In 2016, Infiniti then joined forces with Renault in a technical partnership which saw some of their engineers join Renault's Formula 1 operation. They have also worked together on projects such as the Infiniti Project Black S prototype which incorporated the use of Formula 1's energy recovery system.
Renault boss Cyril Abiteboul has wished the Infiniti team well and has said they remain open to working with them again in the future.
"Having Infiniti as technical partner during the past five years has constituted a real advantage for us," Abiteboul said.
"They've brought their significant experience in electrified performance to the team, which has been a crucial element of this partnership.
"But, in addition, being part of the Renault-Nissan-Mitsubishi alliance meant that we could also collaborate together in innovative and groundbreaking projects such as the Infiniti Project Black S and the Infiniti Engineering Academy, which wouldn't have been possible in any other context.
"The close collaboration we could establish with Infiniti since the beginning has been very beneficial for both parties; we've enjoyed every minute of it and are very proud of everything we've accomplished together.
"We wish Infiniti all the best in their future endeavours and remain open to new – and no doubt equally successful – collaborations with them in the future."
Tommaso Volpe, Nissan and Infiniti global motorsports director, added: "We are enormously proud of our participation in Formula 1 and the successes and milestones we've achieved.
"Our involvement in the sport has gone from strength to strength during these past 10 years, and we have not only increased our brand awareness but also strengthened our technical credentials and capabilities.
"Now it is the right time for us to concentrate our resources and all the knowledge gained through our Formula 1 activities in the research and development of our new technologies and future powertrains.
"This decade in Formula 1 has been an incredible and fruitful journey for us. We have had the privilege of collaborating very closely with companies that shared our goals and supported our vision, and we certainly come out of this experience wiser and stronger.
"We wholeheartedly thank all of our partners, and especially everyone at Renault DP World F1 Team, for the fantastic work we've done together during the past few years and for their continued support as we begin a new chapter focused on our development.
"We are excited about this new endeavour we're embarking on and look forward to all the innovation and achievements that will come with it."
Follow us on Twitter @Planet_F1, like our Facebook page and join us on Instagram!