Is Fernando Alonso right to feel aggrieved about Alpine problems?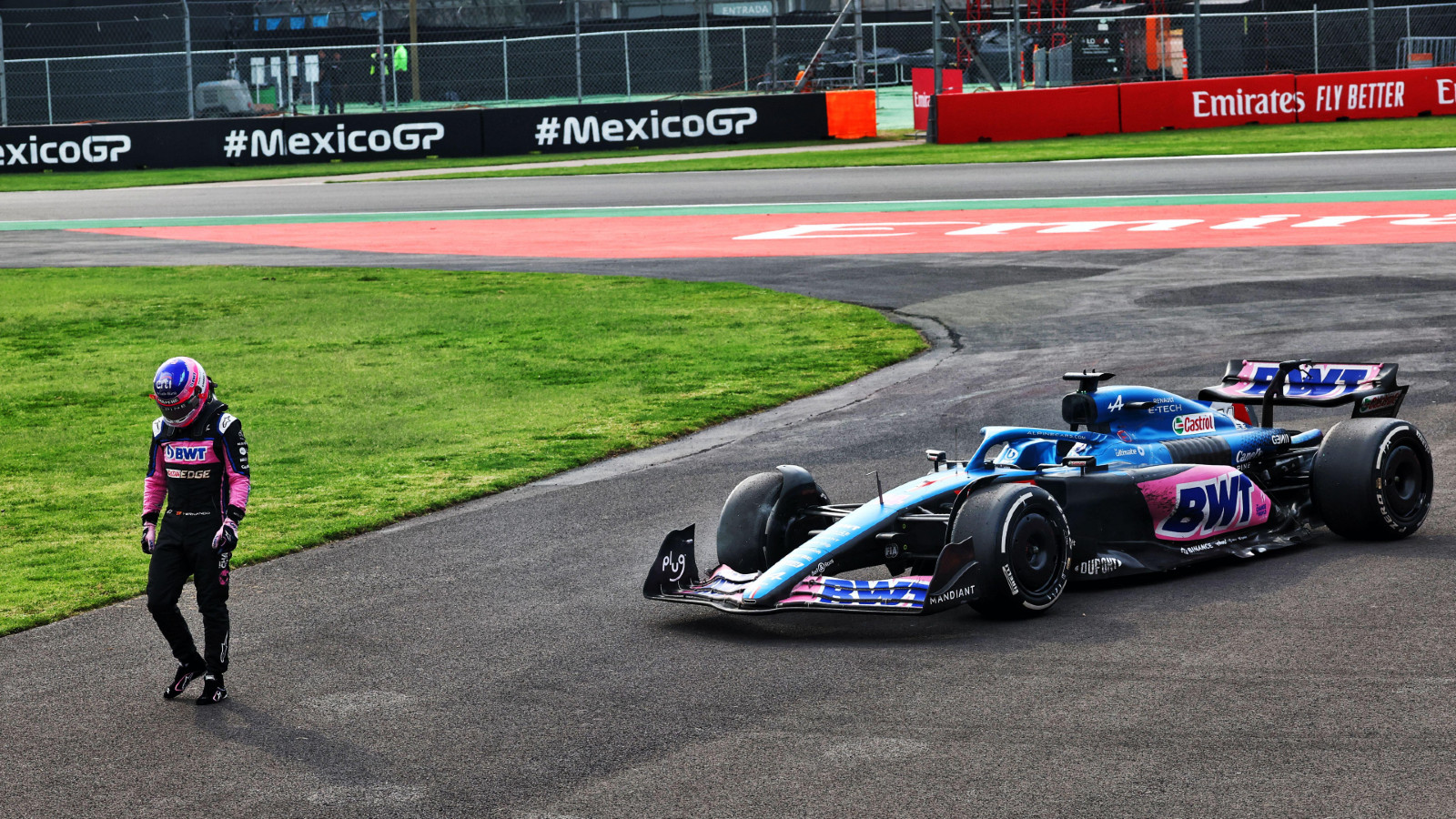 Fernando Alonso couldn't hide his frustration after another Alpine issue affected his car at the Mexico City Grand Prix.
Alonso retired from the race in Mexico, pulling over to the side of the track with an engine issue with six laps remaining, having been on for a strong points finish.
The Spaniard wasn't able to hide his annoyance, swinging his arms in frustration before putting his head in his hands at the side of the track.
"What a season, unbelievable," had been Alonso's radio message as his car began to ail, as more points went begging.
"Once more, Car 14 stops before the chequered flag," Alonso vented after retiring from the race.
"So yeah, we lost now I think it's around 70 points [this season] – the deficit is pointless to talk about once more. So, let's see. Only two races to go and then a new chapter.
"I think Austin and Mexico have been the best races in my personal point of view, pace-wise, I was like 20 seconds or something like that ahead of the McLarens and my team-mate.
"So yeah, I felt fast today. But once again, as I said, Car 14 stops."
Looking back over Alonso's '22 season does show he has suffered quite a bit of misfortune over the course of the year, certainly enough to have kept him behind Esteban Ocon in the standings.
Reviewing Fernando Alonso's fortunes and misfortunes
At the season opener in Bahrain, Alonso finished in ninth place but Alpine later discovered a sealing issue with his power unit that required him to take a fresh engine for the Saudi Arabian Grand Prix.
In the Jeddah race, Alonso enjoyed a great squabble with Esteban Ocon – only to have an engine failure that resulted in retirement, costing him a potential six to eight points.
Showing near-frontrunning pace in Australia went without reward, as a hydraulic problem in qualifying resulted in him crashing on his final flying lap. Starting from 10th, Alonso set off on the hard tyre, but his strategy was undone by a Safety Car on Lap 24 and he finished in 17th. Let's assume that six points for seventh place went begging.
Any chance of points at Imola disappeared almost immediately at the start, as an incident with Mick Schumacher resulted in sidepod damage to the Alpine. As it was a racing incident rather than mechanical, let's not give Alonso any points back.
Qualifying 11th in Miami, Alonso finished in the points despite being given a five-second time penalty for colliding with Pierre Gasly. He was given a further time penalty afterward, due to leaving the track and gaining an advantage, meaning he fell out of the top 10. Penalties are due to driving standards, as opposed to misfortune, so no points back – no matter how harsh the penalty.
After the first five races, Alonso had scored just two points. At this point, it's safe to assume a figure of at least 12 points had been lost through misfortune.
Moving on to Spain, Alonso qualified 17th after hitting traffic on his final run in Q1. Alpine took the opportunity to fit him out with another new engine (his fourth of the year!) and he recovered strongly from 20th to claim ninth and two points at the chequered flag.
Monaco was Alonso's first drama-free weekend, and he qualified seventh and finished in the same position – finally moving him into double digits points as he now had 10 in total.
Another strong race followed in Azerbaijan, with Alonso again finishing seventh, and more good fortune smiled upon the Spaniard as he took a front-row grid slot for the Canadian Grand Prix.
However, another engine issue wrecked his Sunday as he came home in seventh – annoyed due to having to slot in behind Ocon in a bid to keep pace by using DRS from the sister Alpine. His annoyance only grew afterward, as he was given a time penalty for weaving in defence – dropping to ninth as a result. Given his pace that weekend, let's assume sixth place was on the cards – eight points lost.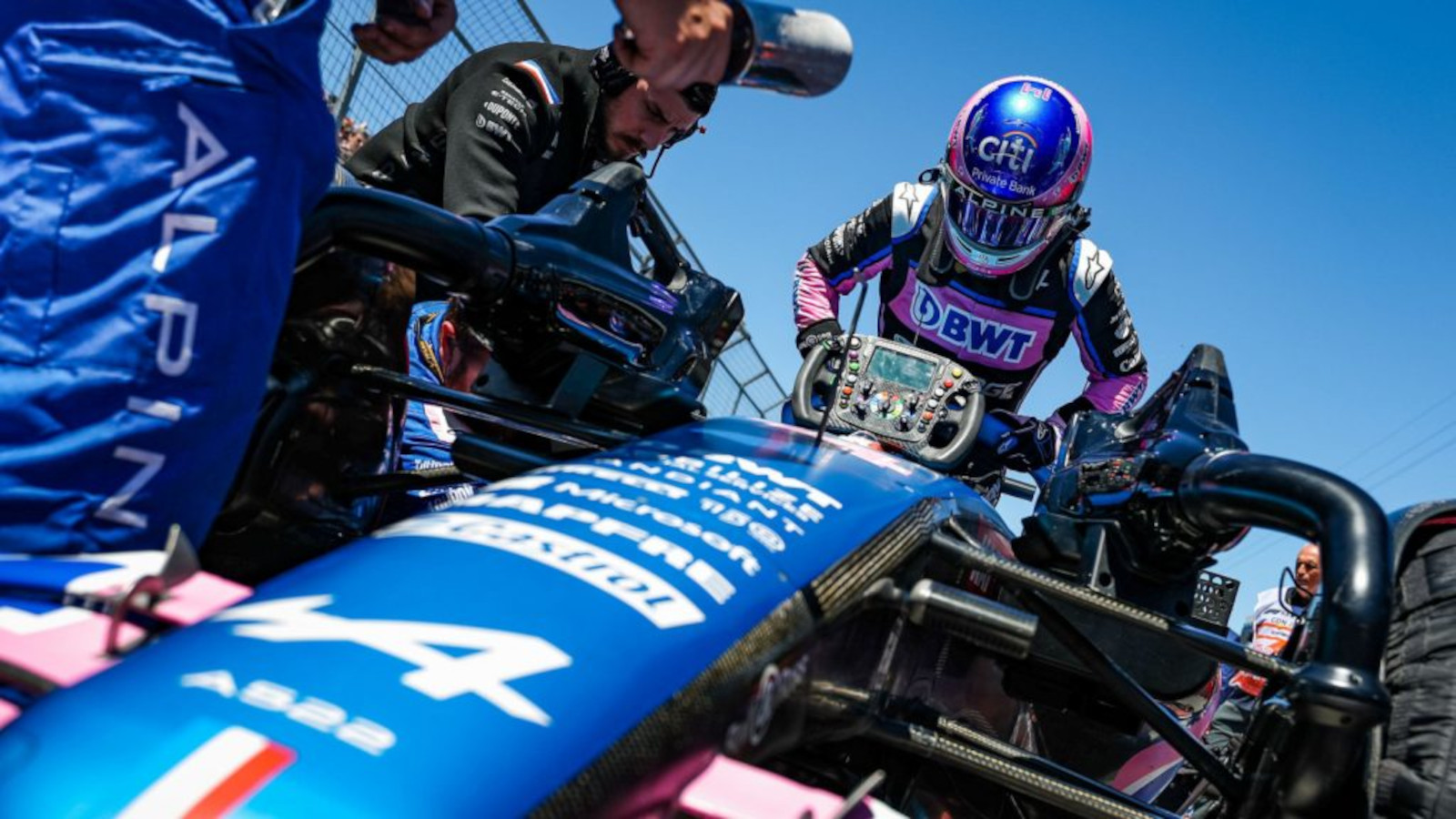 Alonso was the luckier Alpine driver at Silverstone as he took seventh while an engine issue ruined Ocon's qualifying. It was another strong Sunday from the two-time World Champion, as he then moved up to fifth during the race.
After 10 races, Alonso had moved into the top 10 in the Drivers' Championship, scoring 28 points, with some 20 going begging.
He qualified ninth for the Austrian Sprint race, although felt he could have achieved more had he not picked up some damage on his first run in Q3. An electrical issue hit his car ahead of the Sprint, preventing him from starting the race, meaning he lined up last for the Grand Prix. He ended up coming home in 10th, feeling that a sixth or seventh place went begging due to having to make an extra stop due to strange vibrations on his second set of tyres. Let's give him a retrospective seventh had that tyre issue not happened – another six points gone.
A straightforward weekend at the team's home race in France saw him qualifying seventh and finishing sixth, before going on to finish eighth in Hungary and fifth in Belgium – he was fortunate to be able to finish that race after being clobbered by Lewis Hamilton at Les Combes early on. He also finished sixth in the Netherlands – making it 10 consecutive points finishes.
But the bad luck returned in Italy, despite qualifying a strong sixth. Running in the points, Alonso suffered a water leak on his power unit halfway through the race and was forced to retire – a likely sixth place was lost. This was followed by another retirement in Singapore, having started from fifth, as both Alpines were forced out with engine issues. Alonso again was running in sixth – meaning a total of 16 points lost over two races.
Alonso finished seventh in Japan, with Ocon in fourth – Alonso voicing his frustration afterward that he could have gained more positions had he pitted for fresh tyres even a little earlier than he had.
With a fresh engine for the United States GP, Alonso started from 14th with a five-place grid penalty, and recovered to finish seventh despite having a high-speed collision with Lance Stroll. He was initially stripped of this position due to a post-race time penalty for racing without a mirror on his damaged car, but this was later re-instated.
Finally, in Mexico, Alonso retired within sight of the chequered flag having battled strongly in the points throughout – a victim of yet another power unit problem. Seventh place, and six points, up in smoke.
Have Alonso's problems been that much worse than Ocon's?
There's no doubt that Alonso has encountered plenty of misfortune this year – the two retirements in Italy and Singapore were particularly painful for the Alpine driver.
Alonso has retired from four Grands Prix in total. Out of the 20 races this year, he's failed to score in seven of them.
Ocon's side of the garage has met with two race-ending retirements, with six non-scoring races. It's on the engine reliability front that Alpine have particularly struggled with their Renault power unit this year, but are Alonso's claims of losing around 70 points accurate?
As it stands, he's scored 72 points, while Ocon has managed 81. Alonso has suffered some high-profile retirements while in good positions, which likely would have had him clear of Ocon with a bit more luck.
Reflecting on his season, it's easy to see that at least 48 points have been thrown away – a not-significant figure that would have meant Alpine would have already secured fourth spot had those failures not occurred.
A points loss of 70-80 points is stretching the boundaries of his misfortunes a little, but Alonso isn't wrong in feeling hard done by with the amount of points that have been lost through no fault of his own.
Fortunately for him, he'll be racing for another team next season, and won't have to worry about Alpine reliability any more…
Read more: Fernando Alonso cleared to drive for Aston Martin in Abu Dhabi post-season test