Is fitness to blame for Vettel's five second penalty?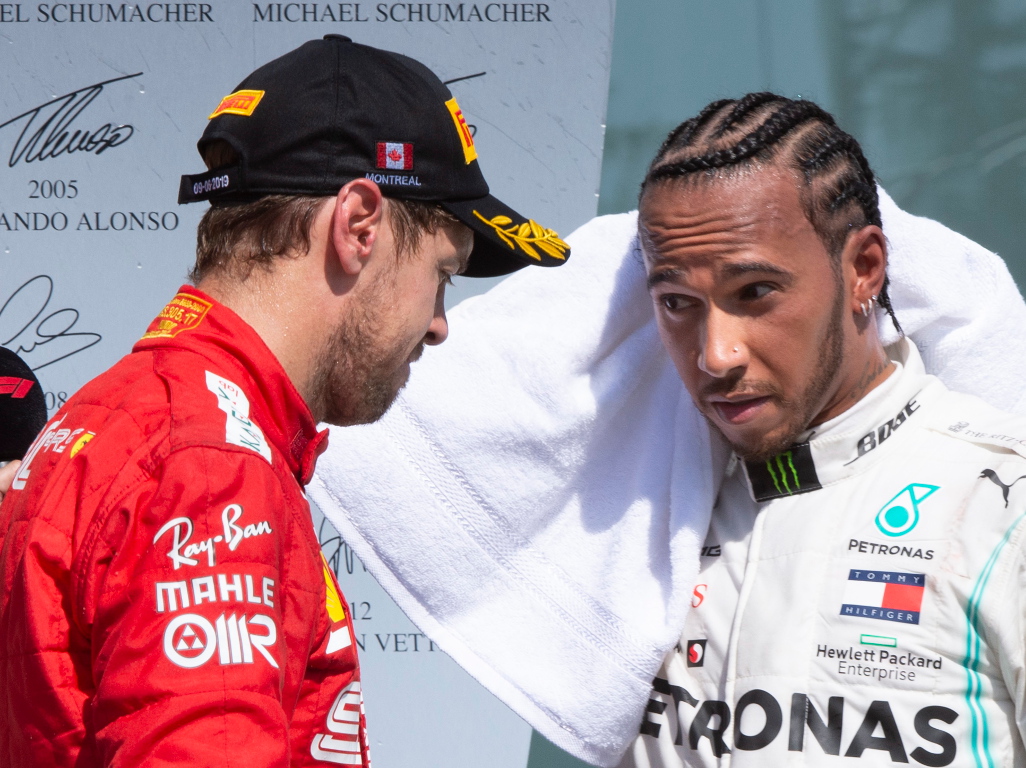 It was looking increasingly likely today that Ferrari were thinking of contesting their driver, Sebastian Vettel's five second penalty, which was given at the Canadian Grand Prix at the Circuit Gilles Villeneuve in Montreal, Quebec, Canada.
Now we know that Ferrari will not be looking to use the FIA's 'Right of Review', as the Italian team were thought to be looking to do a re-examination of the five second penalty.
We all witnessed how this five second penalty all but ruled out Vettel from winning the race at the Canadian Grand Prix, after rival Mercedes-McLaren driver Lewis Hamilton, was forced off the track with Vettel deemed to have driven unsafe after he re-joined the track.
Since the race has ended there's been much speculation about Ferrari's next steps, and one of its own spokesperson's didn't much to appease the situation by claiming that their team "are still working on it and we are collecting more evidence."
One thing is for certain, the fitness levels of all Formula 1 drivers must be at the highest level in order to avoid any mishaps such as lack of concentration when they re-join the track. This according to Eliot Challifour, who is a Formula 1 performance coach, who recently spoke with Betway who kindly provided us with an infographic that examines the fitness levels expected of a F1 driver. Challifour adds that all "Formula 1 drivers are extremely fit athletes," having worked in the industry for over 15 years.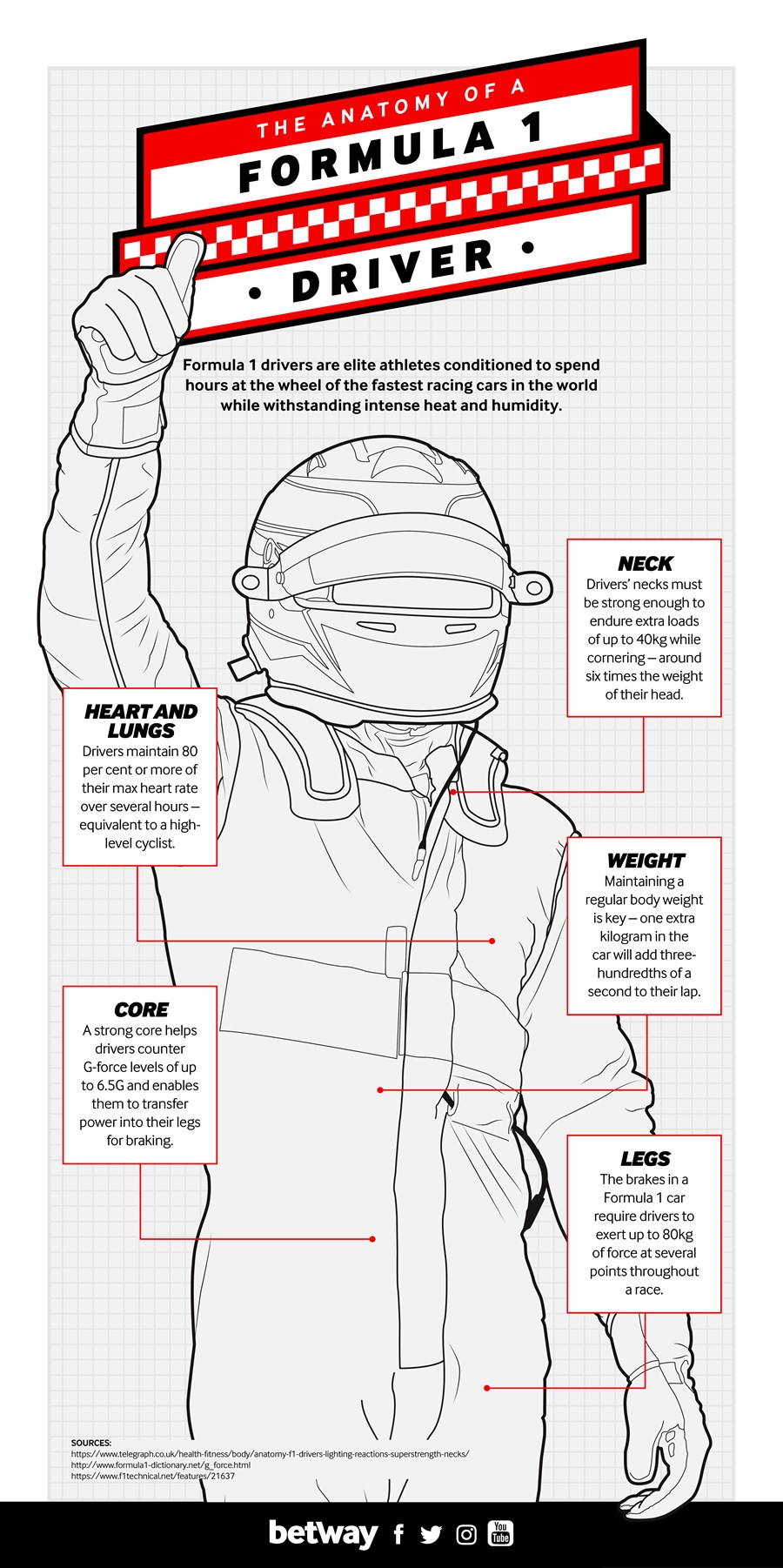 "Although they're not running or moving, they've got a lot of forces that are being applied to them. They're coping with five or even six times their body weight." With speeds exposing F1 drivers to 6.5 G-force, there is a need for drivers to have strong necks which can withstand the stress afflicted on their upper bodies.