Is Hamilton in pole position to make it three consecutive championships?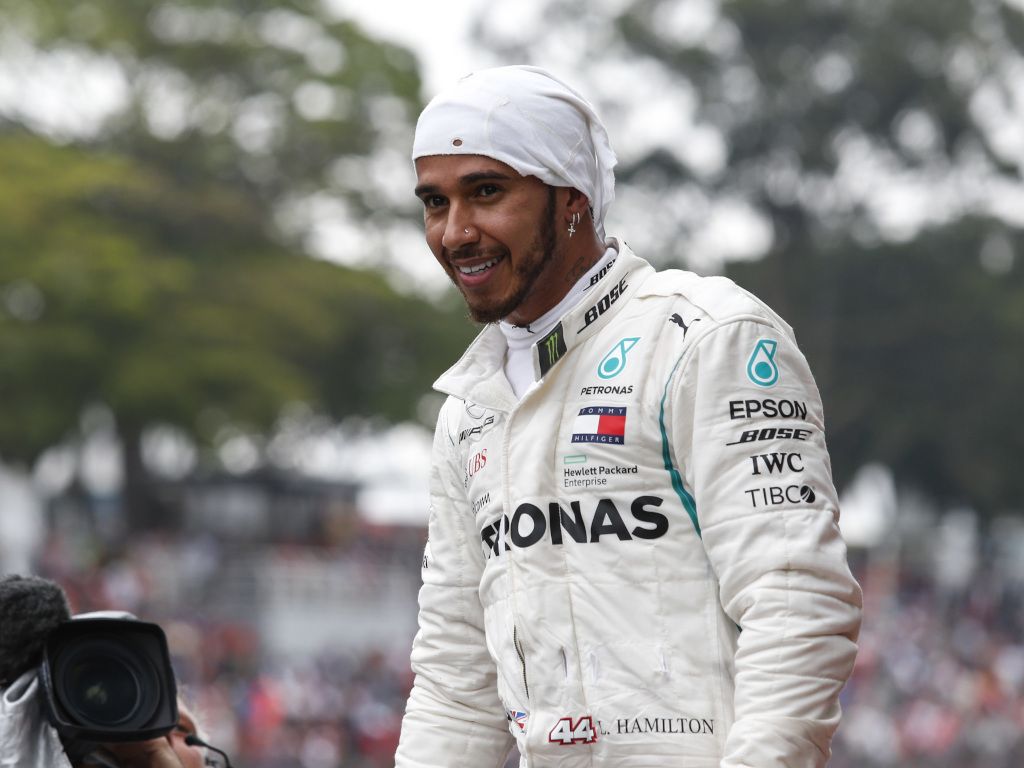 A five-time Formula One World Champion, a 2019 win for Lewis Hamilton would be his third consecutive victory — and his fifth since moving from McLaren in 2013 to race for Mercedes.
It's not been a smooth ride. Hamilton clinched his 2017 win with a ninth-place finish at the Mexican Grand Prix — his lowest finish of the season — following a clash with rival and Ferrari driver Sebastian Vettel early on in the race. When asked how he felt about securing the title on a loss, he described it as "a horrible way to do it."
The British racing driver took it as a challenge for the following year. Although he ended his race in Mexico in fourth place, it was still enough to secure his position as the 2018 Formula 1 world champion. It wasn't a great ending; but Hamilton remained happy with the overall result. The win secured him his place in history as having the second most F1 championship wins — following retired German racing driver Michael Schumacher.
"I honestly feel like I've performed my best this year," said Hamilton, following the race. "I'm very happy with how it's gone."
Sixth time's a charm
Hamilton began his Formula One career during the 2007 season as the second driver for McLaren. During the 2008 season that he captured his first championship, winning for McLaren by a single point. It was the year that made him the youngest ever F1 champion; the 23-year-old Hamilton described the win as "pretty impossible to put into words."
In 2012, after speculation from the press, Hamilton signed a three-year deal with Mercedes; it was described by the BBC as "a huge blow" to McLaren. "I will be forever grateful for the opportunity that they have given me and for their support throughout the years," said Hamilton, on his move from McLaren. "It is now time for me to take on a fresh challenge and I am very excited to begin a new chapter."
It was a challenge that proved successful. Hamilton won back-to-back titles during the 2014 and 2015 season. Mercedes won the 2016 season with German-Finnish driver Nico Rosberg, who beat teammate Hamilton by five points. Seasons 2017 and 2018 were again back-to-back wins for Hamilton, and Mercedes. A 2019 Formula One Championship title would be a knockout success for the thirty-four year old.
But there's work to be done. One of Mercedes — and Hamilton's — biggest rivals, Ferrari, are gearing up to end their own title drought. A sixth consecutive championship double win for Mercedes would break Ferrari's five, which they achieved between 2000-2004. Hamilton and Ferrari's driver Sebastian Vettel have had their own rivalling history; both are high caliber drivers, in an on-course battle they have been waging since they began racing against each other in 2010.
But Ferrari are preparing for change; in February 2019, Ferrari chairman and CEO Louis Camilleri announced an increase in budget for the Italian team, in an effort to win this year's championship. When asked about the increase, Camilleri said, "Our objective going forward remains the same it has always been, to win."
Much of Hamilton's confidence for his third championship victory in a row comes from his partnership with Mercedes teammate Valtteri Bottas. According to Autosport, Hamilton has won two world titles since Bottas joined the team at Mercedes, with 21 races won between them for Mercedes in just two seasons.
"It's the greatest partnership in terms of respect and teamwork from drivers that I'm sure has ever existed in Formula 1 probably," said Hamilton, about his relationship with Bottas. "This year definitely there have been times when he has been fundamental in us winning races."
There is a very good chance that the 2019 Formula One World Championship will end with a win for Hamilton. With his confidence with Bottas on his team and his record-breaking success so far, it's looking like a third consecutive victory, and sixth title will be in the cards for Lewis this year.